To honour the indigenous peoples, the traditional owners of the land now Commonwealth of Australia and to mark the Reconciliation Week, Deputy Head of...
Afghanistan National Security Advisor Dr. Hamdullah Mohib met with Pakistan ambassador Zahid Nasrullah in Kabul on Tuesday. They discussed regional cooperation on counter-terrorism and...
Australia has welcomed 2018 with a bang as tens of thousands of revellers cheered the advent of the New Year. In Sydney, more than...
Australia would join the quartet of India, US and Japan for their next meeting on the sidelines of the 13th East Asia Summit at...
Emirates, the world's largest international airline, today announced a $15.1 billion (Dh55.4 billion) commitment for 40 Boeing 787-10 Dreamliners. In the presence of His Highness...
Former Australian Prime Minister Kevin Rudd has said that an agreement between China and the United States would not only be good for both...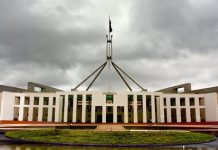 Yasir Rehman Amid the unending citizenship fiasco, Prime Minister Turnbull and his coalition government facing lowest acceptance revealed in the latest Newspoll, which would see...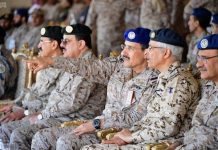 The joint military exercise of gulf nations 'Joint Al-Jazeera Shield Drill 10' which concluded its fourth and final phase in Saudi Arabia has raised...