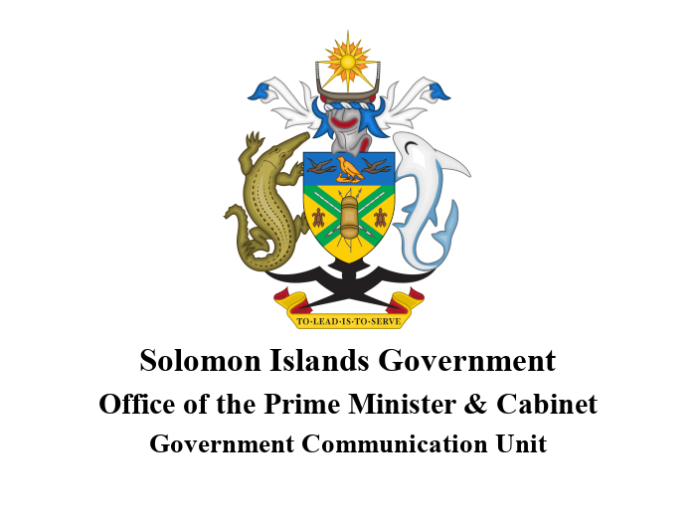 Solomon Islands has brushed off Australian concerns defending plans to expand security ties with China after Australia and New Zealand voiced alarms over a draft security document being discussed by the tiny Pacific nation with China.
The draft security document was leaked first on social media drawing criticism from Prime Minister Morrison and other cabinet members. The security agreement if approved can provide a framework for Chinese troops and military assets to be deployed to Solomon Islands.
Defending her plans to expand security ties with China, government of Solomon Islands late on Friday issued a lengthy statement highlighting her approach to broaden its security and development cooperation with China and other countries which is in line with its 2020 National Security Strategy and the Country's Foreign Policy of "Friends to all, enemies to none".
"The Government recognize the state's responsibility of protecting its people from fear and to live in dignity", statement read adding broadening partnerships is needed to improve the quality of lives of our people and address soft and hard security threats facing the country.
The statement further said that diversifying the country's security partnership including with China, the Government is working to sign off and implement a number of development frameworks with China to further create a secure and safe environment for local and foreign investments including Civil Aviation Services Agreement with China, Expanding Trade under Non Reciprocal Trading arrangement with China and sending more students to China for tertiary education in addition to those that left our shores this week.
Foreign Minister Marise Payne while reiterating deep-seated concerns over the proposed agreement said Australia respects the right of every Pacific country to make sovereign decisions but with the proposal.
"We have regularly and respectfully raised our concerns with the Solomon Islands Government and will continue to do so", she said in a statement.
"We would be particularly concerned by any actions that undermine the stability and security of our region, including the establishment of a permanent presence such as a military base", statement read.
New Zealand's Foreign Minister, Nanaia Mahuta, also voiced her alarm at the proposed deal saying her country's High Commissioner in Honiara would raise concerns with both Solomon Islands and China.
"Such agreements will always be the right of any sovereign country to enter into, however developments within this purported agreement could destabilise the current institutions and arrangements that have long underpinned the Pacific region's security," she said in a statement.