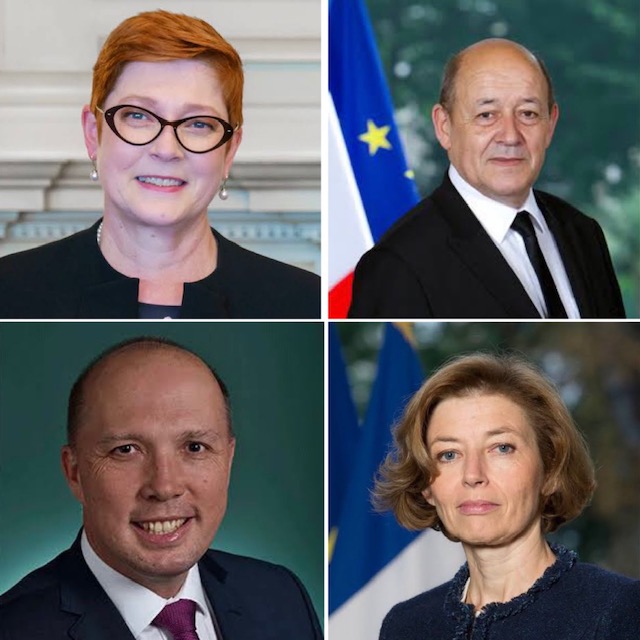 To counter China's monopoly over critical minerals, Australia and France have established a Critical Mineral Dialogue to provide a strong basis to support both Australia and France's strategic, low carbon and economic security ambition as Australia is considering to include France in Military Exercise Talisman Sabre in the future.
The Foreign and Defence ministers of both countries met first time on August 30 for their first ever 2+2 ministerial consultations where they discussed the whole gamut of bilateral relations and regional and international issues of mutual concern.
A 25 point joint statement issued after the virtual meeting suggests that ministers spend most of the time discussing issues related to China, South China Sea and Indo-Pacific region.
"Both sides committed to counter efforts to exploit the COVID-19 crisis to advance geopolitical ambitions, including by addressing escalations in foreign interference, disinformation and malicious cyber activity", joint statement said.
In a veiled reference to China's recent economic measures against Australia, the statement said that ministers expressed their commitment to promoting economic openness and opposing coercive economic practices, which undermine rules-based international trade.
Meeting also discussed the Taiwan issue and expressed support for Taiwan's meaningful participation in international organisations. Ministers called on China to grant urgent, meaningful and unfettered access to Xinjiang for independent international observers, including the UN High Commissioner for Human Rights.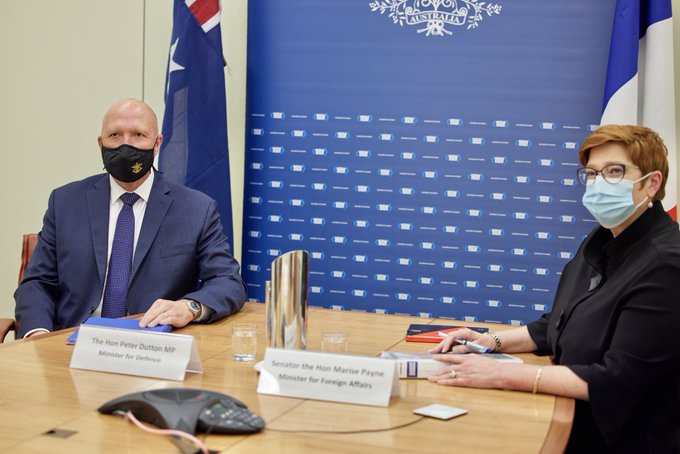 Both sides voiced serious concerns about the situation in the South China Sea expressing their strong opposition to destabilising or coercive actions that could increase tensions and called for all disputes to be resolved in a peaceful manner.
They also reaffirmed the importance of freedom of navigation and overflight consistent with international law and agreed to closer maritime cooperation in the Indo-Pacific, including through future joint transits.
Discussing the situation in Afghanistan, ministers called on all parties in Afghanistan to work in good faith to establish a genuinely inclusive and representative government, including with the meaningful participation of women and minority groups.
"Both sides agreed that any future Afghan government must adhere to Afghanistan's international obligations and commit to protect against terrorism; safeguard the human rights of all Afghans, particularly women, children, and ethnic and religious minorities; uphold the rule of law; allow unhindered and unconditional humanitarian access; and counter human and drug trafficking effectively", joint statement read.
Ministers agreed to begin negotiations on enhancing and diversifying France's military cooperation with Australia, in support of France's force posture in the region and agreed to closer cooperation on military exercises in all three services, including exercises La Perouse, Peronne and Pitch Black.