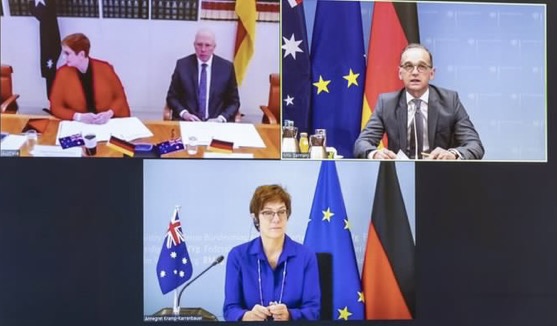 Australia and Germany have signed a declaration on an Enhanced Strategic Partnership. The declaration covers the entire spectrum of political and security policy relations, with a focus on cooperation in the Indo-Pacific region. This also applies to closer cooperation and coordination in addressing new challenges, such as countering cyber threats, terrorism and disinformation.
The enhanced partnership was announced after the Foreign and Defence Ministers met virtually on June 10 for the second Australia-Germany 2+2 political and security policy consultations.
Australia was represented by Minister for Foreign Affairs Marise Payne and Minister for Defence Peter Dutton; Germany by Minister of Defence Annegret Kramp-Karrenbauer and Minister for Foreign Affairs Heiko Maas.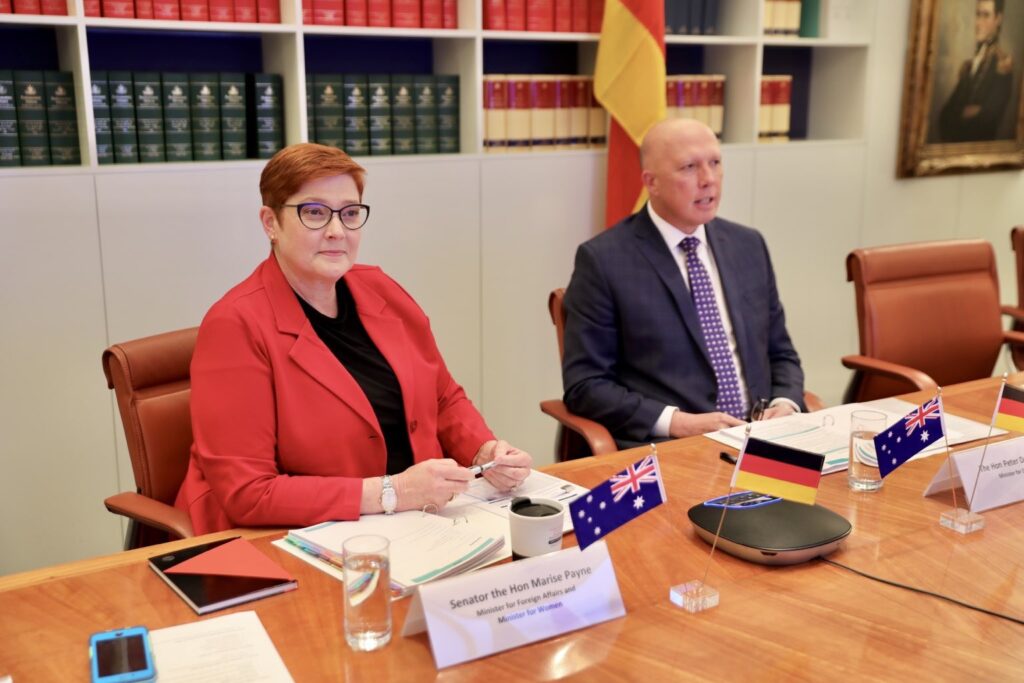 Germany and Australia have had a Strategic Partnership since 2013. This is now being lifted to a new level. Foreign Ministers Marise Payne and her German counterpart Heiko Maas signed the declaration on an Enhanced Strategic Partnership.
Australian ministers also welcomed the deployment of a German frigate in the Indo-Pacific and reiterated Australian support of an open, inclusive and resilient region.
Germany is deploying Bayern frigate for a six-month deployment from August 2021. It will take part in a NATO operation in the Mediterranean and an EU anti-piracy mission off the Horn of Africa before going to the Pacific.
German frigate will also make a port visit to Shanghai before entering the South China Sea.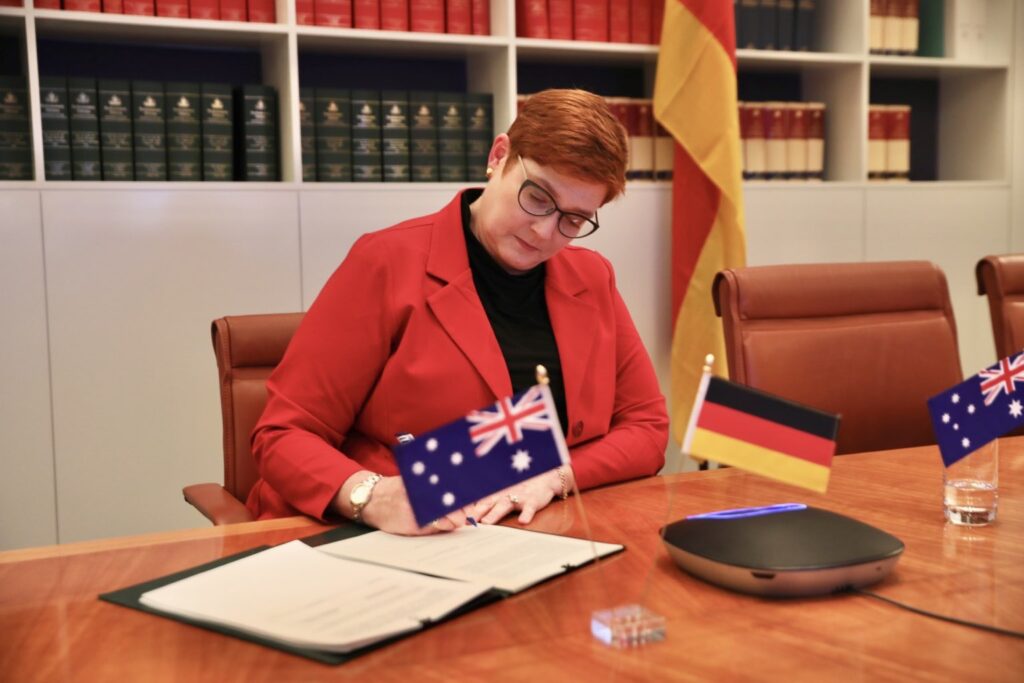 "The 2+2 consultations highlighted the close and trustful relations between Berlin and Canberra. Both sides committed to advancing bilateral and regional cooperation as well as an enhanced multilateral engagement", said a joint statement issued after the meeting.
Ministers reaffirmed Germany's and Australia's support for the Afghanistan Government after the international military withdrawal and also exchanged their views regarding matters related to Iran, North Korea, Russia and China.
Ministers discussed the importance of cooperating on countering cyber and hybrid threats, as well as disinformation.