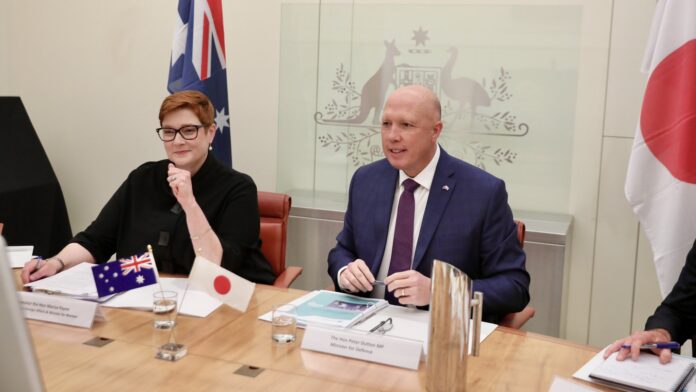 Australia and Japan have criticized China terming her dealing in the region as coercive and destabilising which according to them undermines the rules-based international order.
Strongly worded joint statement issued after ninth Japan-Australia 2+2 Foreign and Defence Ministerial Consultations attended by Foreign Minister Marise Payne and Defence Minister Peter Dutton with their Japanese counterparts Foreign Minister Toshimitsu Motegi and Defence Minister Nobuo Kishi via video link on Wednesday.
Ministers discussed wide range of issues, including bilateral defence cooperation, tensions in the South China Sea and East China Sea and Myanmar.
According to the joint statement, Japan and Australia's foreign and defense ministers said for the first time they underscore the importance of peace and stability across the Taiwan Strait and encourage the peaceful resolution of cross-strait issues.
Australian and Japanese ministers used the platform to express their serious concerns about the situation in the East China Sea.
"We reinforce our strong opposition to any destabilising or coercive unilateral actions that could alter the status quo and increase tensions in the East China Sea", joint statement said.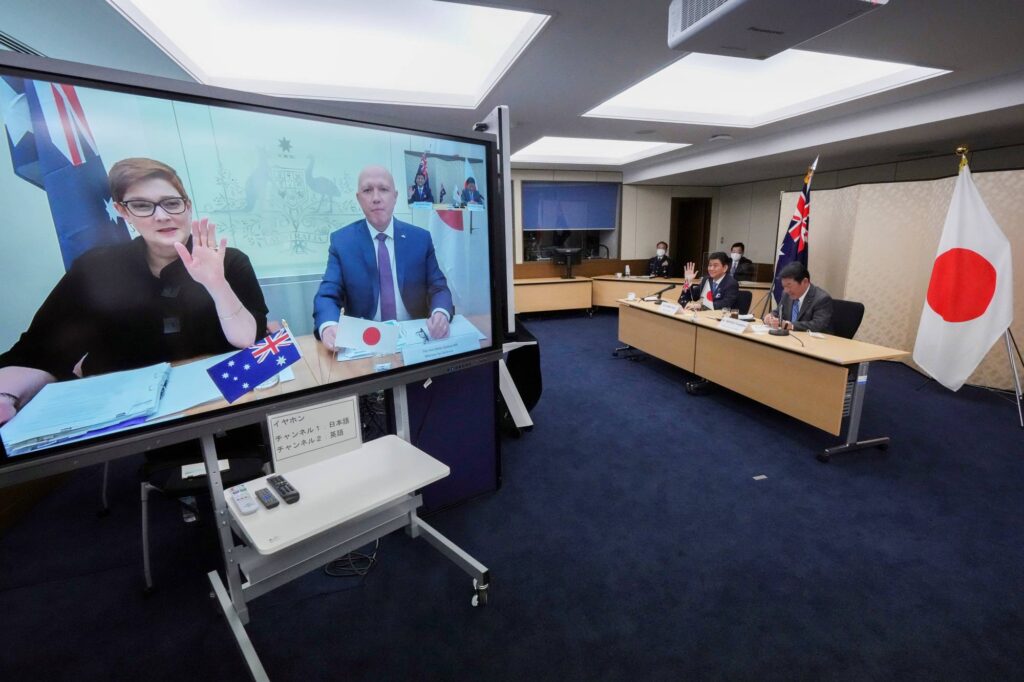 They also expressed concerns over a recently enacted Chinese law that enables its coast guard ships to fire on foreign vessels in waters that Beijing deems its territory.
Canberra and Tokyo also confirmed at the virtual security talks that the Japan's Self-Defense Forces will protect Australian military assets in noncombat situations.
Japanese Defence Minister Nobuo Kishi later told reporters in Tokyo that Japan and Australia need to further deepen security cooperation so that they can proactively contribute to the peace and stability of the Indo-Pacific region.
For the protection of Australian military assets, Canberra became the second country, after the United States, whose assets Tokyo is allowed to protect under Japanese security legislation that came into force in 2016.
The law stipulates that SDF personnel are permitted to protect the military assets of other countries on the condition that the foreign forces are engaged in activities contributing to the defense of Japan. Kishi said the protection would be provided upon request from Australia.
"SDF would provide protection when Australia is gathering information on ballistic missiles, holding joint drills to improve its defense capability for Japan and engaged in transportation and supply activities during a crisis that could greatly affect Japan's security", he said.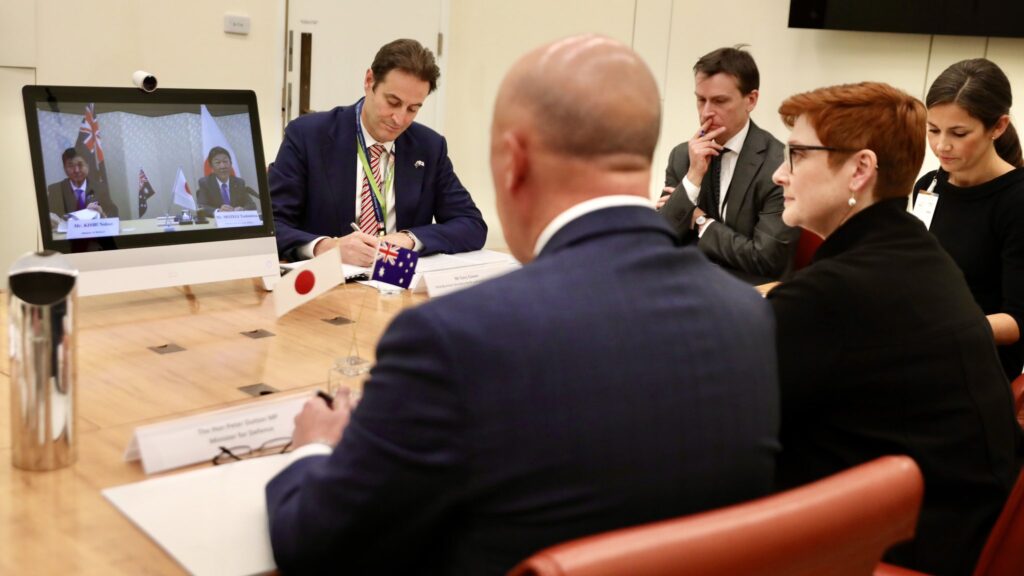 At the talks, the four ministers also agreed that they will aim for an early conclusion of a bilateral pact aimed at facilitating joint exercises between their troops, Japanese Foreign Minister Motegi said.
When Prime Minister Scott Morrison visited Tokyo last year Japan and Australia also announced in-principle agreement to a new reciprocal access agreement (RAA) for military forces. The two countries have not yet signed the agreement, but the joint statement said both sides would commit to accelerating all outstanding tasks to sign the RAA at the earliest possible opportunity.
The four ministers also voiced serious concerns over reports of human rights abuses against Uyghur and other Muslim minorities in China's far western region of Xinjiang.
"We share serious concerns about reported human rights abuses against Uyghur and other Muslim minorities in Xinjiang", the joint statement says.
"We call on China to grant urgent, meaningful and unfettered access to Xinjiang for independent international observers, including the UN high commissioner for human rights", statement read.