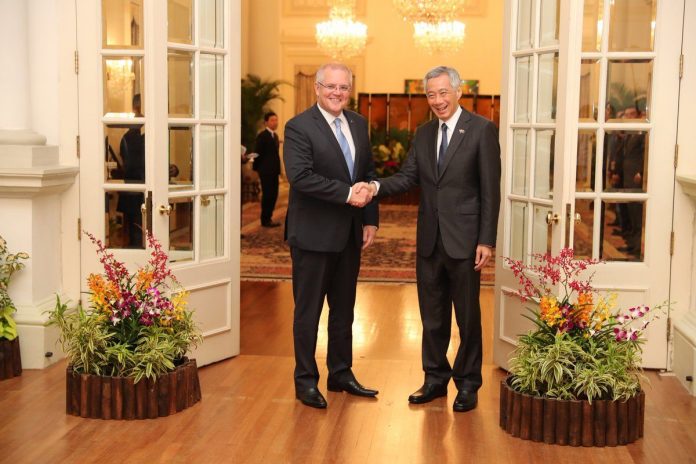 Australia and Singapore have agreed to further strengthen their multilateral comprehensive strategic ties to new heights by jointly developing military training areas in Queensland. Both sides will finalise the agreement later this year.
The agreement was reached during Singapore-Australia Annual Leaders meeting in Singapore on Friday. Prime Minister Scott Morrison led the Australian delegation also included Minister for Foreign Affairs Marise Payne and Minister for Trade, Investment and Tourism Simon Birmingham.
Singapore Prime Minister Lee Hsien Loong hosted Prime Minister Scott Morrison to breakfast, followed by a delegation meeting.
Both sides established annual leaders-level meeting mechanism under the Comprehensive Strategic Partnership (CSP). Singapore and Australia have a deep and enduring bilateral relationship, which was elevated to a Comprehensive Strategic Partnership in 2015.
"The two Prime Ministers reaffirmed the excellent state of bilateral relations. They reviewed the steady progress made by Singapore and Australia since the signing of the Comprehensive Strategic Partnership (CSP)", Singapore Foreign Ministry said in a statement.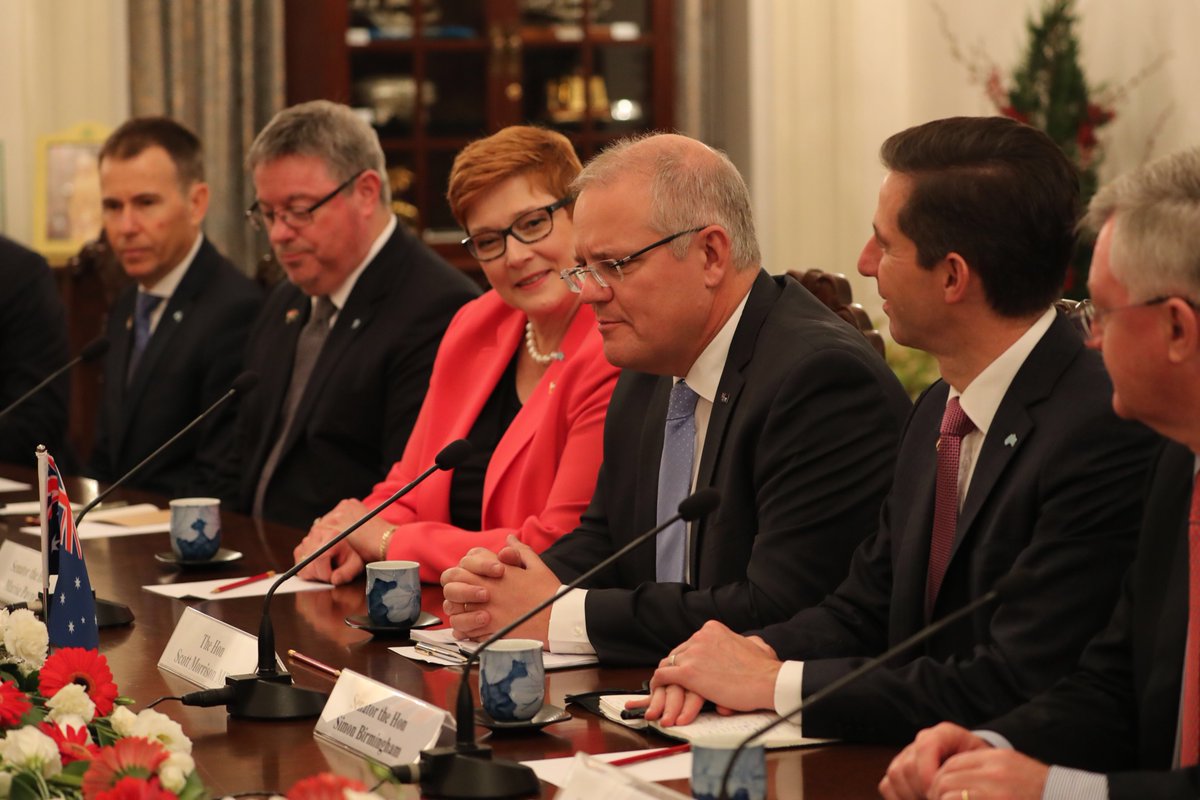 During the delegation level talks, Prime Minister of Singapore highlighted Singapore's interest to conclude an Open Skies Agreement and review the Avoidance of Double Taxation Agreement by 2022, as agreed under the CSP.
The Prime Ministers reaffirmed their commitment to conclude the Regional Comprehensive Economic Partnership (RCEP) by the end of this year.
The two Prime Ministers also discussed new areas of bilateral cooperation. They agreed that there is great potential to collaborate further in the emerging area of digital economy, and tasked the Trade Ministers to lead these efforts and report on the progress by October 2019.
The Prime Ministers also discussed strengthening cooperation in cybersecurity and food security.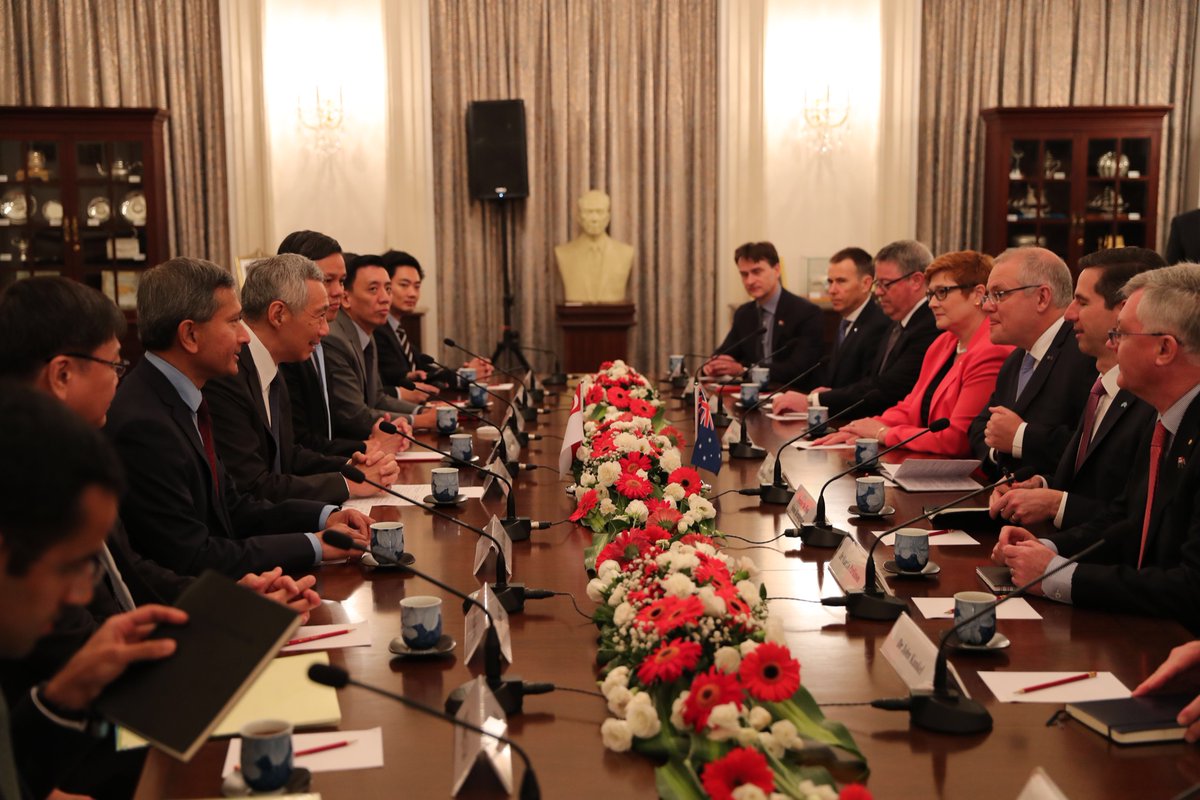 During the visit, Prime Minister Scott Morrison also announced increase of Work Holiday Visa Programme spaces for Singaporeans aged 18-30 from 500 to 2,500 from 1 July 2019. It will enable more young Singaporeans to study and fill critical labour shortages in Australia.
The two Prime Ministers also discussed regional and global developments. They reaffirmed their shared strategic perspectives on various issues, including the importance of an open, rules-based and inclusive multilateral system.
Both sides agreed that foreign interference is a significant threat for all countries, because it can severely disrupt the functioning of our democratic political systems.
On a question during the joint press conference, Prime Minister of Singapore said their country is particularly vulnerable because we are a multiracial, multi-religious, and race, religion, and identity can easily be exploited by foreign parties as fault lines to disrupt and weaken our society.
"Internet and social media have now provided new tools for foreign parties to conduct hostile information campaigns to reach a large domestic audience very quickly, very cheaply, and under the cover of anonymity", he remarked.