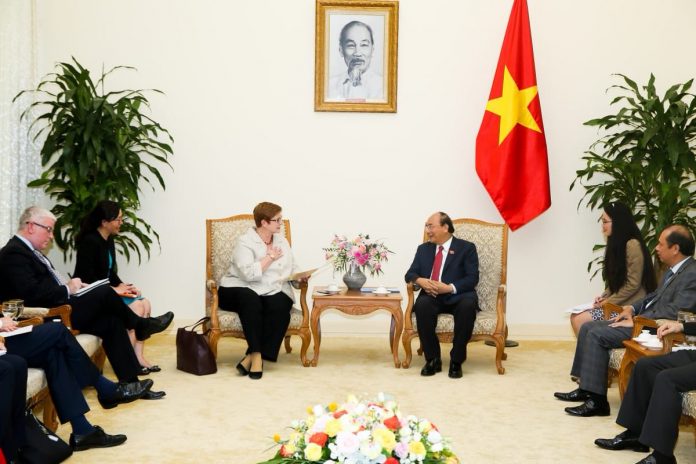 Australia and Vietnam have reiterated their strong commitment to work more closely especially bolstering the security in the Indo-Pacific region and deepening cooperation on trade & investment, education, & gender equality.
The agreement was reached during Australian Minister of Foreign Affairs Marise Payne two days official visit to Vietnam from June 12-13.
Foreign Minister Payne spend busy time in Vietnam. Besides one on one and delegation level talks with her counterpart Deputy Prime Minister and Foreign Minister Pham Binh Minh in Hanoi, she also met with Prime Minister Nguyen Xuan Phuc and Defense Minister General Lich.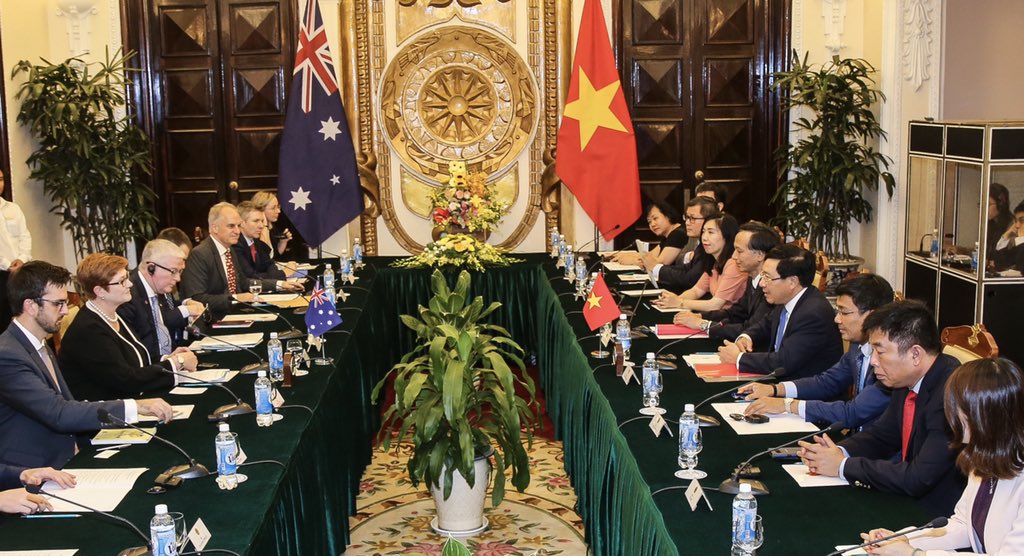 Prime Minister Nguyen Xuan Phuc hosted a reception for visiting Foreign Minister Payne.
Relations between Vietnam and Australia have been developing fruitfully in the recent past and two-way trade has jumped to 7.7 billion USD in 2018.
During delegation level talks, both sides agreed that strategic partnership is going from strength to strength as they discussed regional shared interests, growing trade & investment, security and people-to-people links.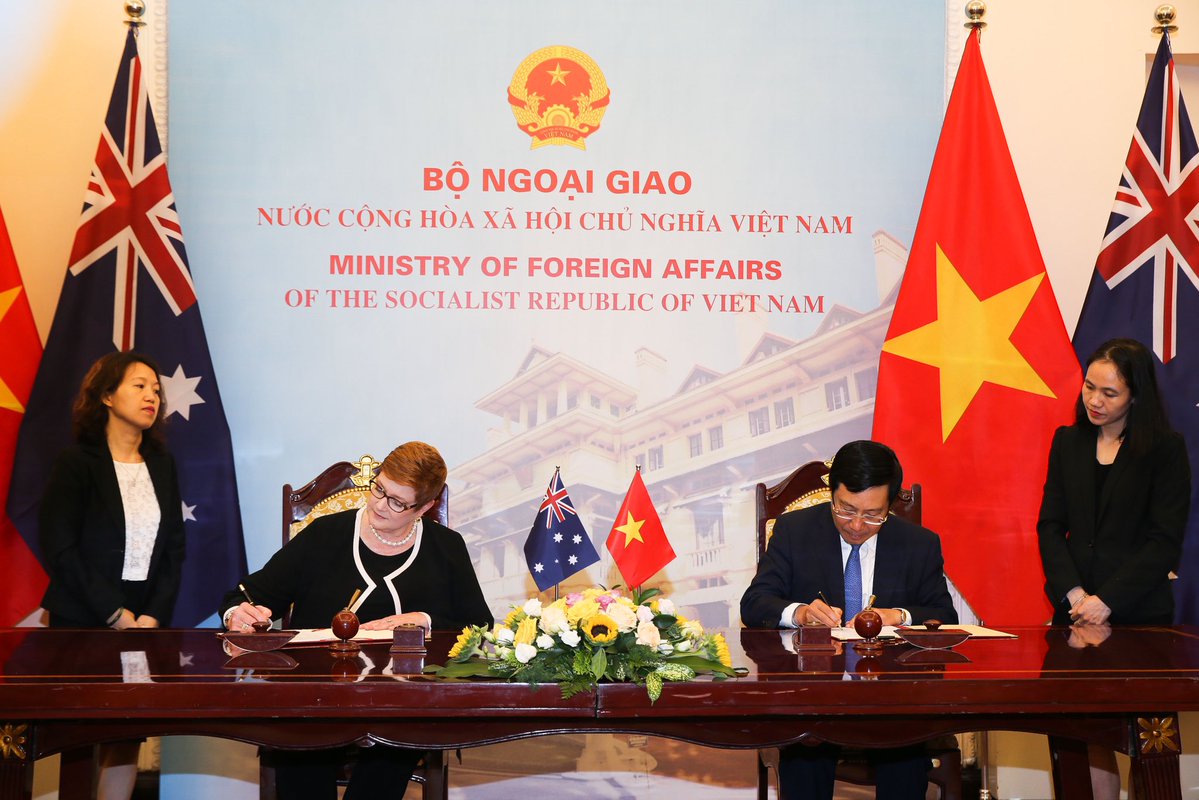 Foreign Minister Payne and Vietnamese Foreign Minister Pham Binh Minh also signed a MoU between department of foreign affairs and trade (DFAT) and ministry of foreign affairs of Vietnam on empowering women in diplomacy.
As part of the MOU, Australia will support women & men in Vietnam's foreign service to break down barriers for female leaders.
Prime Minister Nguyen Xuan Phuc during his meeting with Foreign Minister Payne asked the two sides to review the implementation of the Vietnam-Australia action programme for 2016-2019 and begin the building of an action programme to realise the bilateral strategic partnership in the next period, said a statement from Ministry of Foreign Affairs of Vietnam.
Prime Minister suggested the two sides effectively uphold the current bilateral cooperation mechanisms, especially the annual coordination mechanisms at the ministerial level.
He hoped Australia will continue providing official development assistance (ODA) for Vietnam and assisting the Southeast Asian country to improve the administration capacity and experience in managing the economy amidst the Fourth Industrial Revolution and e-government.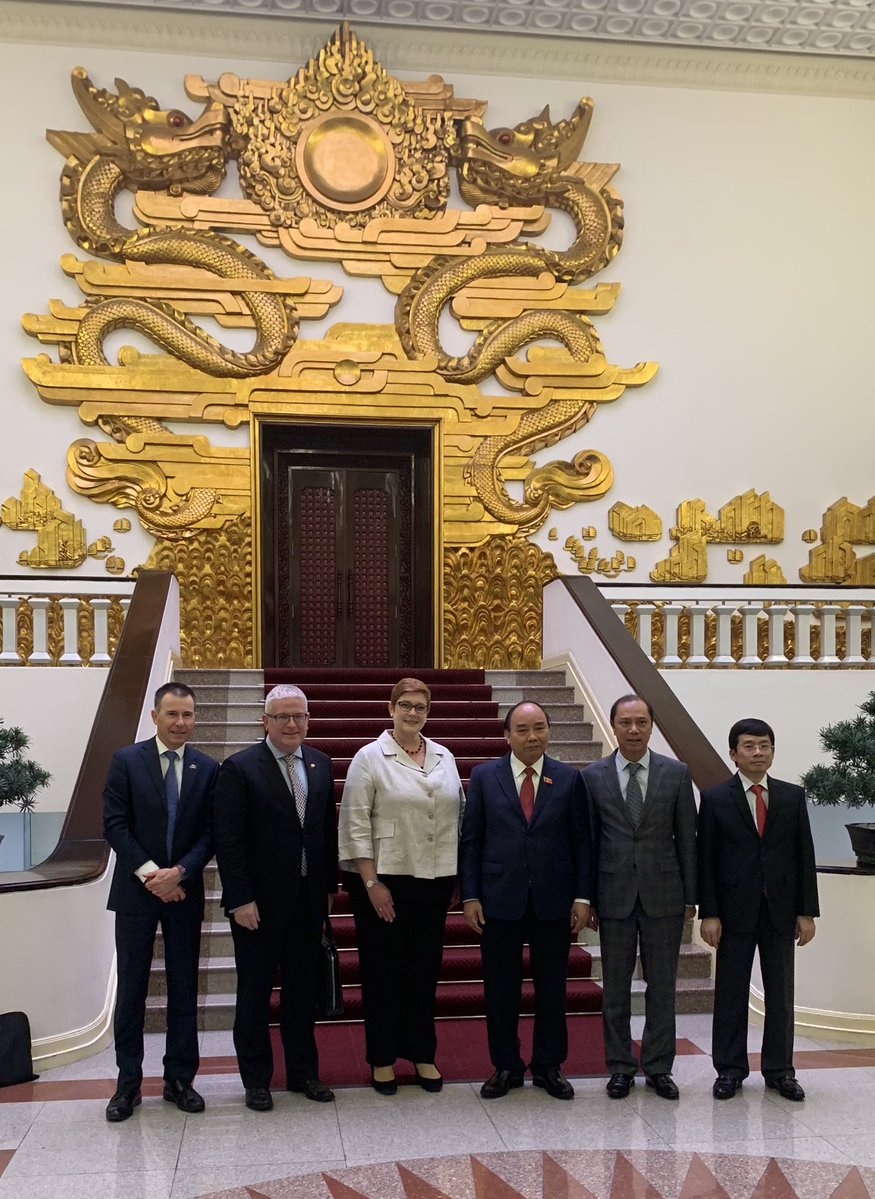 Both sides also discussed the East Sea issue. Prime Minister Phuc appreciated Australia's stance and hoped Australia will continue to have a strong voice and back the stance of ASEAN and Vietnam with the spirit of peace, friendship, freedom of aviation and navigation, and compliance with international law.
Ms Payne assured that her country will spare no effort to promote the relationship between the two countries.
Foreign Minister said she will direct the Australian foreign ministry to expand new cooperation with Vietnam in the spirit of strategic partnership.
"Australia is willing to support Vietnam in implementing its development priorities such as infrastructure, digital capacity, and cyber security as well as continue strengthening coordination with Vietnam in the East Sea matter to ensure regional peace, stability and prosperity", she affirmed.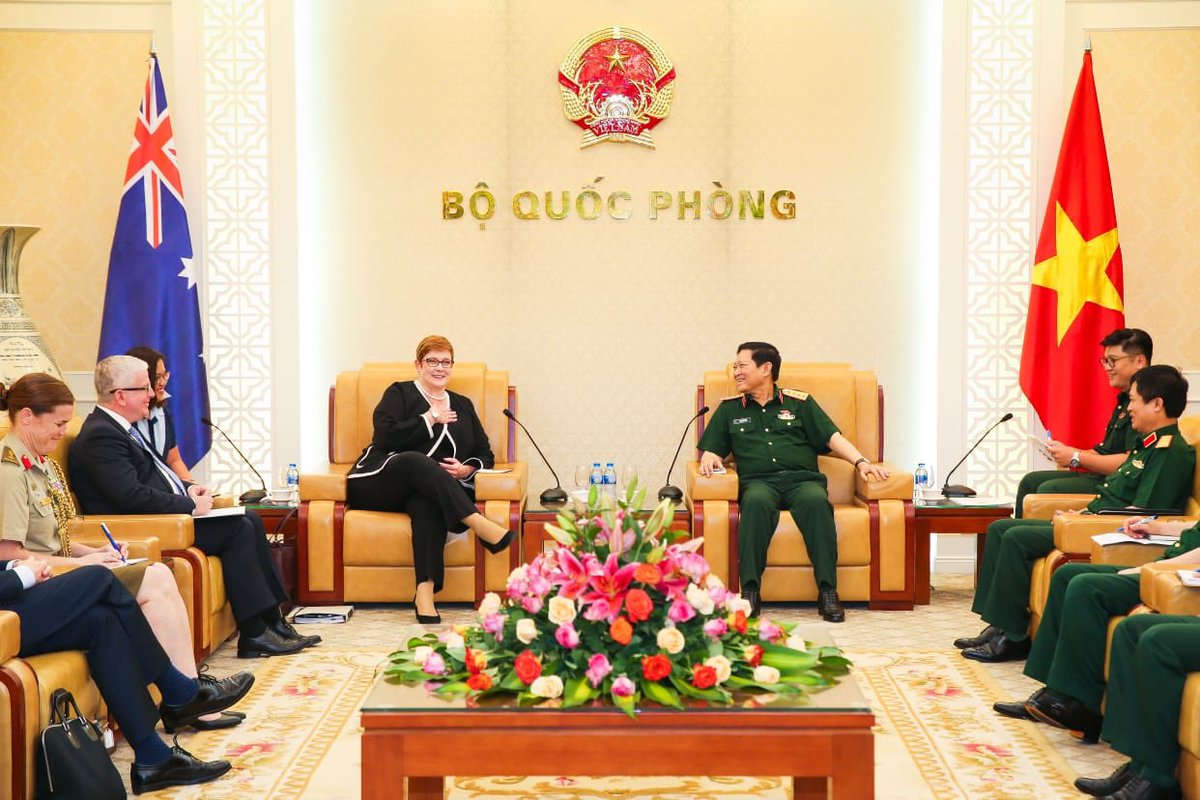 During a meeting with Vietnamese Defence Minister General Lich, both sides discussed deepening security cooperation.
The minister congratulated Vietnam on becoming a non-permanent member of the UN Security Council for the 2020-2021 term, which, she said, shows the increasingly important role of Vietnam in the international arena.