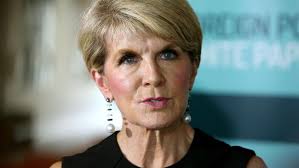 Yasir Rehman
Australia has expressed grave concerns on situation in Cambodia after country's supreme court dissolved the Cambodia National Rescue Party accusing it plotting to topple the government.
Foreign Minister Julie Bishop in a statement issued on Friday said the development has serious implications for democracy in Cambodia.
"As a friend of Cambodia, Australia urges the Cambodian government to allow all its citizens to exercise their democratic rights, particularly ahead of the 2018 national election," she said
Foreign Minister also cited a series of troubling actions, including reduced access to free media, restrictions on civil society and intimidation of the opposition.
Opposition Cambodia National Rescue Party was poised to strongly challenge the 32-year rule of Prime Minister Hun Sen at next year's election.