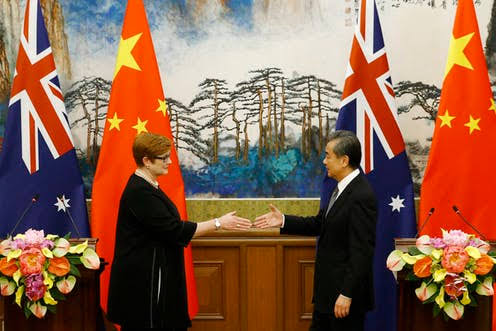 Australia has expressed deep concern about Beijing's imposition of a National Security Law on Hong Kong urging the Chinese government to reconsider the new Security Law for the former British colony.
"This decision to impose the law undermines the 'One Country Two Systems' framework and the city's high degree of autonomy guaranteed in the legally binding Sino-British Joint Declaration and Hong Kong's Basic Law," Foreign Minister Marise Payne said in a statement on Wednesday.
She said that Australia is troubled by the law's implications for Hong Kong's judicial independence, and on the rights and freedoms enjoyed by the people of Hong Kong, both of which underpin the city's success.
Foreign Minister was worried that decision was made without the direct participation of Hong Kong's people, legislature or judiciary is a further cause for concern.
Linking Australia's substantial stake in Hong Kong's success, she said that city is home to our largest commercial presence in Asia and one of our biggest expatriate communities globally.
We also continue to recognise the great contribution that people from Hong Kong have made, and continue to make, to Australia. Our people-to-people links are deep – stretching back 200 years – and continue to strengthen.
"We will continue to work with international partners to fully assess the implications of the new laws", Ms Payne remarked.