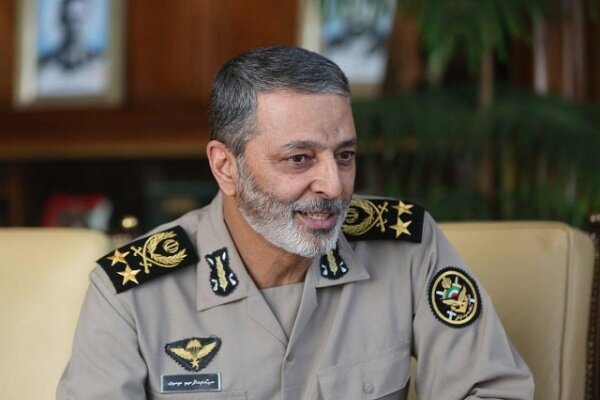 The Australian government has announced to impose sanctions on Iranian Army Chief and 15 other senior Iranian military and government officials, as well as the leaders of Myanmar's military junta over violations of human rights.
"Those hit with sanctions have engaged in, been responsible for, or been complicit in, serious violations or serious abuses of human rights in Iran", foreign minister Penny Wong and assistant foreign minister Tim Watts said Wednesday in a joint statement.
Commander-in-chief of the Iran's army, Major General Sayyed Abdolrahim Mousavi is among the 16 Iranians targeted by the travel bans and asset freezes.
"The listings cover serious violations or serious abuses of the right to life and the right not to be subjected to torture or to cruel, inhuman or degrading treatment or punishment," the statement read.
Among those subject to Magnitsky-style human rights sanctions are the Basij Cooperative Foundation, and senior law enforcement, political and military figures – including those within the Islamic Revolutionary Guard Corps (IRGC) – involved in the violent crackdown on protests following the death of Mahsa 'Jina' Amini and the continued oppression of the people of Iran.
"These relate to the oppression of women in enforcing the Islamic dress code and violent suppression of peaceful protests in Iran".
Australia government also announced to impose additional targeted financial sanctions on four Iranian individuals and four entities involved in the production and supply of drones to Russia.
It is expected that a Senate committee, which has been investigating human rights abuses in Iran, will recommend Australian government to list Iran's Islamic Revolutionary Guard (IRGC) as a terrorist organisation.
But ABC has quoted Department of Foreign Affairs and Trade as saying that advice from the Attorney-General's Department suggested it was not possible to list the IRGC as a terrorist organisation though Australia has imposed sanctions on IRGC and its associated entities and individuals since 2021.
Sanctions on Myanmar junta leader 
Australian government has also imposed sanctions on 16 officials from the ruling junta including Senior General Min Aung Hlaing, the junta's leader, and his deputy Soe Win.
Sanctioned individuals include 16 members of the Myanmar military regime's governing State Administration Council (SAC), as key individuals directly responsible for the coup d'état two years ago today.
Two Myanmar military controlled entities, Myanmar Economic Public Holdings Ltd (MEHL) and Myanmar Economic Corporation (MEC), will also be subject to targeted financial sanctions.
"The military regime has responded violently to any form of political expression, including peaceful protests. There is evidence thousands of civilians, including children, have been jailed, tortured, or killed", joint statement said.
"Australia will continue to closely monitor the regime's actions. We will be looking to see improvements for people on the ground and moves towards the restoration of democracy, including credible elections".