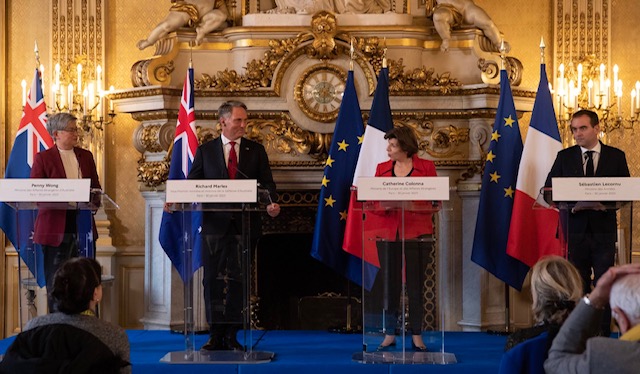 Australia has announced to join France to supply Ukraine with 155-millimetre artillery shells as both nations agreed to share the bill to supply Ukrainian armed forces with ammunition.
It was announced by Defence Minister Richard Marles and his french counterpart Sebastien Lecornu after second Australia-France Foreign and Defence Ministerial Consultations in Paris.
France and Australia expressed their shared commitment to Ukraine's security and their strong resolve to continue to support Ukraine. 
"Several thousand 155mm shells will be manufactured jointly" by French arms supplier Nexter, France's Mr Lecornu said adding the aid would be significant and an effort that will be kept up over time, with the first deliveries slated for the first quarter of 2023.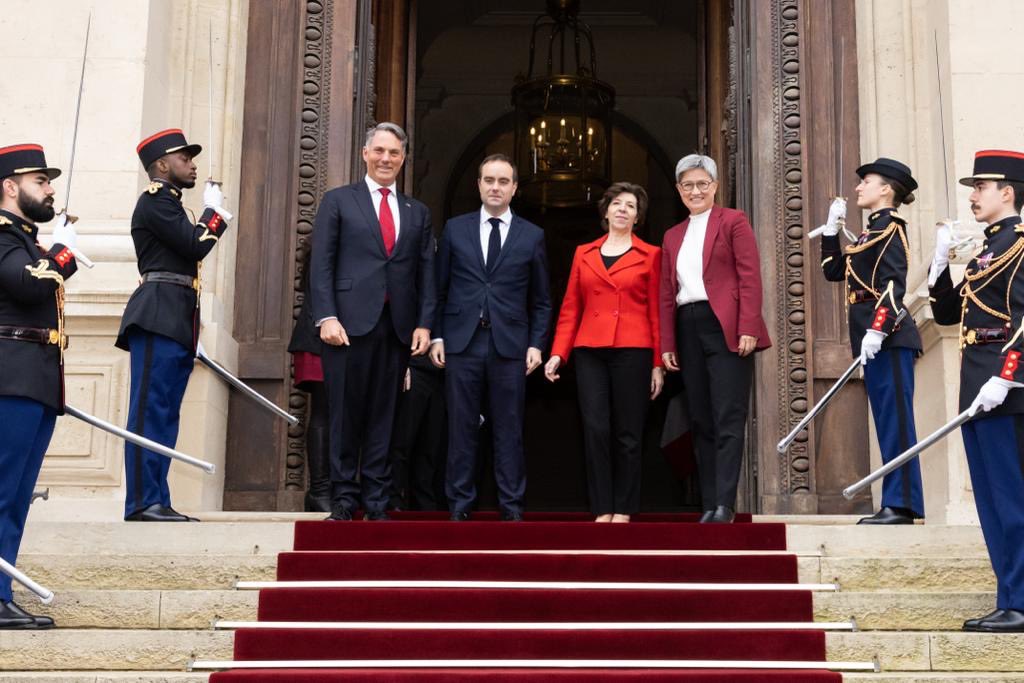 The ammunition supplies fit into "the ongoing level of support both France and Australia are providing Ukraine to make sure Ukraine is able to stay in this conflict and … see it concluded on its own terms," Mr Marles added.
The two defence ministers met alongside both foreign ministers, Senator Penny Wong and Catherine Colonna.
According to the joint statement the Ministers emphasised the importance of a strong Franco-Australian partnership to preserve the international order based on the rule of law and to work together to maintain an open, stable, and prosperous Indo-Pacific region and welcomed France's hosting of the 2023 South Pacific Defence Ministers' Meeting in New Caledonia.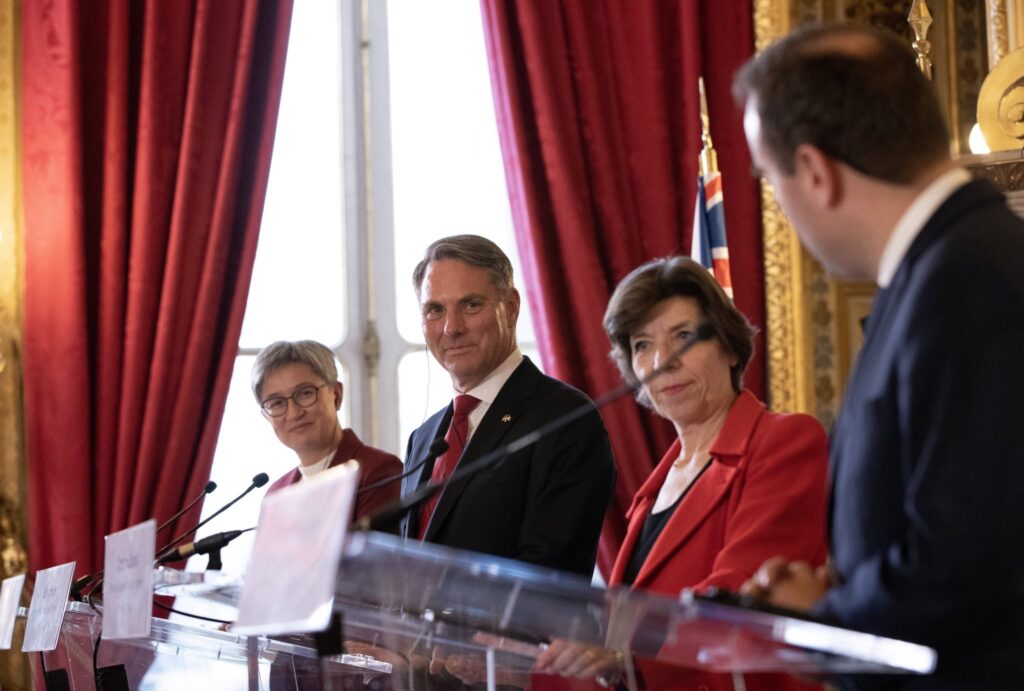 Richard Marles, the deputy prime minister, pointed out that France is one of Australia's closest neighbours in the Pacific, with less than 700 km separating the two countries between French overseas collectively, New Caledonia and Australia's Norfolk Island.
The Ministers welcomed Australia's increased involvement in the Croix du Sud multilateral exercise this April and Australia's support for France's first full participation in Exercise Talisman Sabre in 2023, following its participation as an observer member in 2021.
On a question about interim conventional submarines, Ricjhard Marles said there were no plans for any conventionally powered interim submarine capability as Australia moved towards gaining the nuclear-powered submarine capability.