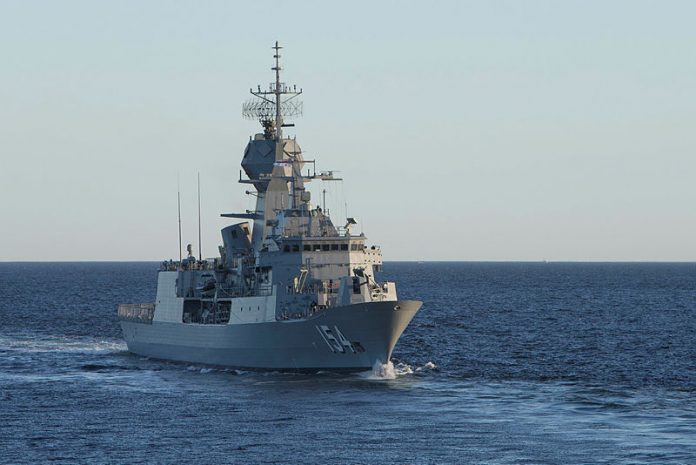 Australia Thursday announced to deploy a Royal Australian Navy frigate, HMAS Parramatta in support of the international effort to enforce United Nations Security Council sanctions imposed against North Korea.
"This deployment reflects Australia's ongoing commitment to maintain pressure on North Korea to take concrete, verifiable and irreversible steps towards denuclearization", Defence Minister Linda Reynolds said in a statement.
South Korean Ambassador to Australia Mr Baeksoon Lee on October 21 in an interview to Vibe Media said that sanctions are a necessary tool to pressurise North Korean regime to sit on negotiating table though sanctions.
"It is quite necessary for international community including Australia to maintain their strong view on sanctions against North Korea", Ambassador Lee emphasized.
HMAS Parramatta will deploy in support of sanctions enforcement as a component of a broader East Asian deployment. Parramatta is the third Australian vessel to deploy to the region as part of Australia enduring commitment to regional security and stability on the Korean Peninsula.
Minister Reynold said that HMAS Parramatta will work alongside our international partners to monitor and deter ship-to-ship transfers of sanctioned goods.
The deployment follows that of a Royal Australian Air Force P-8A Poseidon aircraft to Japan in May and September this year, to undertake maritime surveillance.
The statement said that since 2018, Australia has contributed to international efforts to deter and disrupt illicit trade and sanction-evasion activities by North Korea and its associated networks.