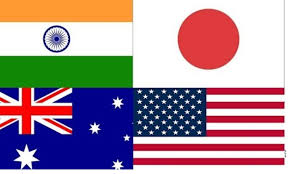 Australia would join the quartet of India, US and Japan for their next meeting on the sidelines of the 13th East Asia Summit at Singapore next week as the security group keen to step-up maritime security and disaster relief initiatives as well as economic development projects in the critical Indo-Pacific region, a media report said Wednesday.
This would be first opportunity for Prime Minister Scott Morrison to interact with the leadership of Quad. Beside PM Morrison, Prime Ministers of India and Japan and Vice president of United States are expected to attend the regional summit to be held Nov 14-15.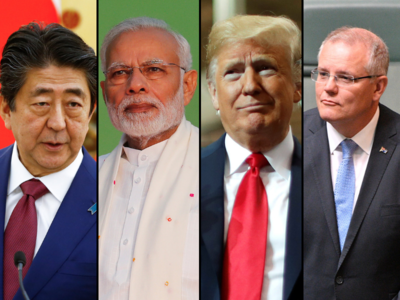 "Quad is an opportunity for like-minded countries to share notes and collaborate on projects of mutual interest. All four countries share a vision of an open and free Indo-Pacific. Each is involved in development and economic projects as well as in promoting maritime domain awareness and maritime security," Times of India quoted senior US state department official Alice G Wells as saying.
While "not ruling out" a military dimension in the Quad "in the future", she stressed the present focus was on economic development and maritime security to ensure "the unimpeded use" of the international waterways and airspace in the region.
India, like the other three Quad countries, is also wary of China's rapidly-expanding military and expeditionary capabilities. But it has studiously kept Australia out of the trilateral Malabar exercise with the US and Japan to avoid needling a prickly China, which sees any multi-lateral naval grouping in the region as a security axis seeking to contain it. China, after all, had lodged a strong protest when the Malabar exercise in the Bay of Bengal in 2007 had been expanded to include Australia and Singapore as well.
Australia & Indonesia to sign trade deal on 14th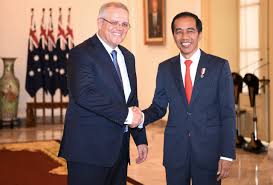 Fairfax media has reported on the sideline of the ASEAN summit, Australia & Indonesia would sign off on their much awaited landmark free trade agreement.
Prime Minister Scott Morrison and President Joko Widodo will witness the signing of the deal by Trade Minister Simon Birmingham and his Indonesian counterpart Enggartiasto Lukita.
Mr Morrison signed a memorandum of understanding with Mr Widodo in August to commit both countries to signing a deal by Christmas.