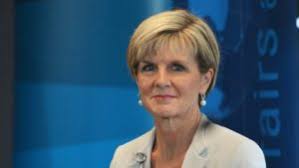 Federal government has welcomed reports the terrorist Islamic State caliphate has fallen but cautioned the group still needs to be fought globally as a terrorist outfit, Sydnet Morning Herald quoted Foreign Minister Julie Biship as saying.
About 1000 Australian military personnel have been involved in the fight against the group for the past three years, mostly in Iraq. These have included a large RAAF contingent, about 300 army trainers and several dozen special forces "advising and assisting" the Iraqis. There is no immediate news of their withdrawal.
"The Australian government welcomes reports that the Iraqi Security Forces (ISF) have liberated Rawa on the Euphrates, the last Iraqi town under ISIS occupation," Foreign Minister Julie Bishop told Fairfax Media.
"We remain committed to defeating ISIS globally, and we are co-operating with countries in our region to identify and counter threats from returning foreign terrorist fighters."
She said Australia remained an "active member" of the global coalition to defeat the group.