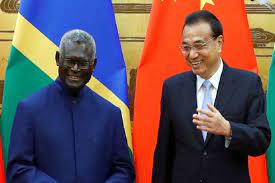 Australian government is frustrated that China and Solomon Islands have officially signed a framework agreement on bilateral security cooperation as Australia fears that such an agreement could open the door to a Chinese naval base in the South Pacific.
China's Foreign Ministry spokesman Wang Wenbin announced the signing of the pact between the two countries.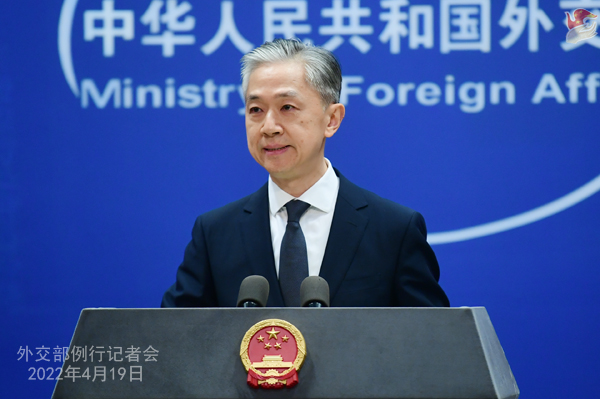 "State Councilor and Foreign Minister Wang Yi and Minister of Foreign Affairs and External Trade Jeremiah Manele, on behalf of the governments of China and Solomon Islands respectively, officially signed the inter-governmental framework agreement on security cooperation between the two countries the other day", he told at the regular press briefing in Beijing on Tuesday afternoon.
The announcement came at a time when top US official Kurt Campbell, Indo-Pacific coordinator of the National Security Council, will lead a delegation along with senior State Department official Daniel Kritenbrink to Solomon Islands later this week.
United States has already announced US to re-establish its embassy in Honiara in an effort to counter China's influence in the region.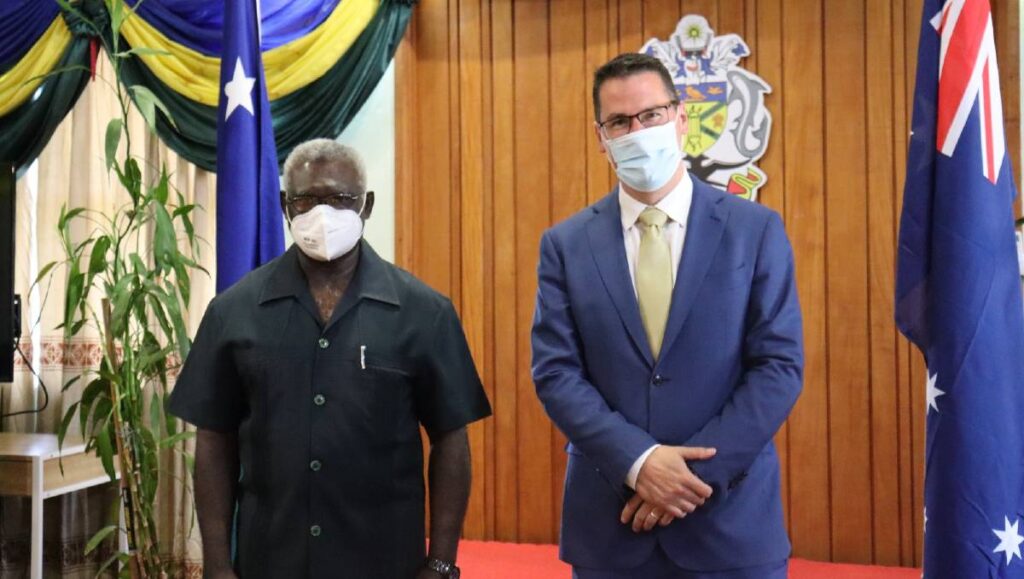 Last week Australia's Minister for the Pacific Zed Seselja travelled to Honiara and met the Solomon Islands Prime Minister Manasseh Sogavare in a last-ditch effort to deter him from going ahead with the China security deal.
"There is no need for Beijing to play a security role in Solomon Islands", Foreign Minister Marise Payne and Senator Seselja said in a joint statement adding Australia was deeply disappointed by the announcement.
"We are concerned about the lack of transparency with which this agreement has been developed, noting its potential to undermine stability in our region," ABC quoted the ministers as saying.
"We continue to seek further clarity on the terms of the agreement, and its consequences for the Pacific region", they asserted.
"Solomon Islands had the right to make sovereign decisions about national security, Australia still believed the "Pacific family" was best placed to provide security guarantees", they added.
According to ABC ministers also flagged that Australia would continue to press Solomon Islands not to turn to China in the event of a security crisis.
On March 30, 2022, Chinese Ambassador to Solomon Islands LI Ming and Solomon Islands Permanent Secretary of the Ministry of Foreign Affairs and External Trade Mr. Colin Beck have initialed the Framework Agreement Between the Government of the PRC and the Government of Solomon Islands on security cooperation.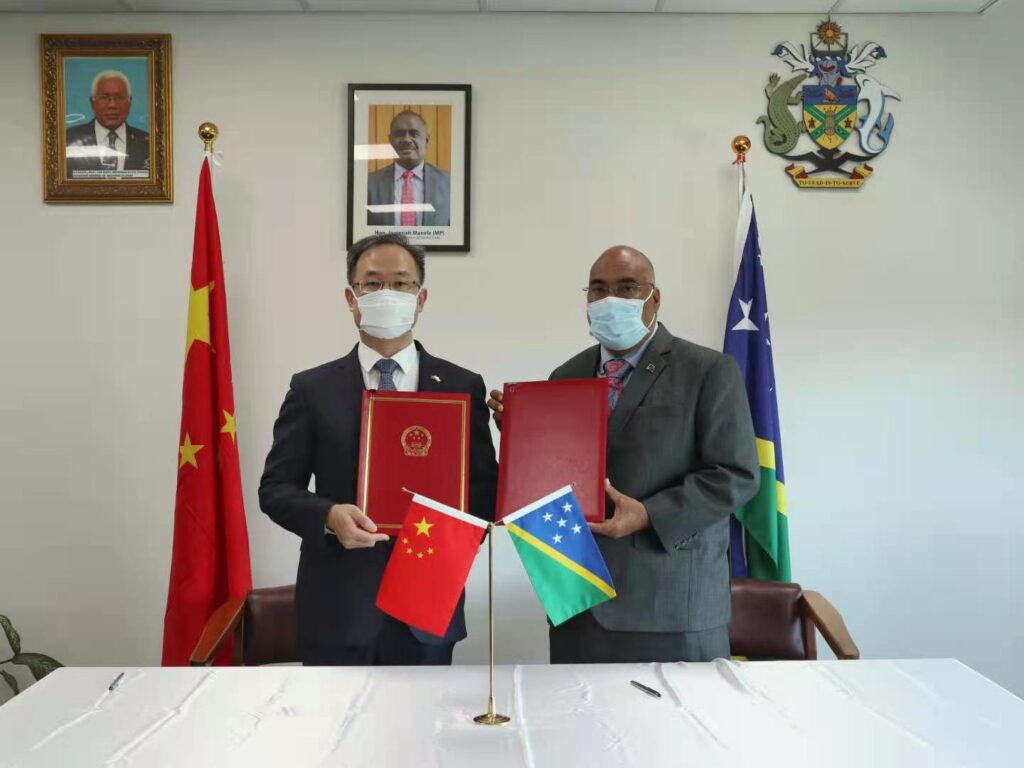 Chinese foreign ministry spokesperson Wang stressed that China-Solomon Islands security cooperation is open, transparent and inclusive, and does not target any third party.
Under the agreement, China will cooperate with Honiara on maintaining social order, protecting people's safety, aid, combating natural disasters and helping safeguard national security.
"China-Solomon Islands security cooperation follows the principle of equality and mutual benefit, and is based on respecting the will and actual need of Solomon Islands", spokesperson remarked.