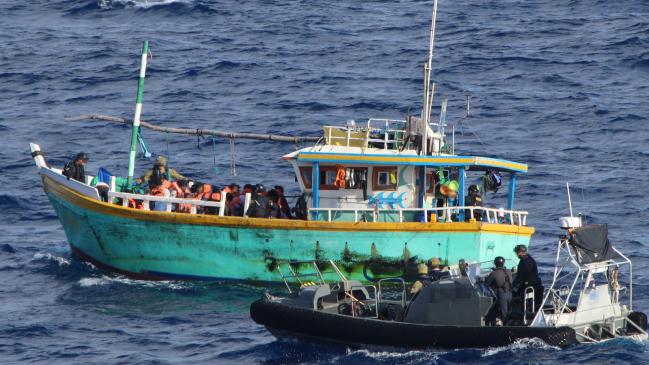 Australia has flown 29 Sri Lankan asylum-seekers back to their homeland who attempted to enter the country illegally, The Australian quoted colombopage.com.
It reported a group that ­included boys of 12 and 15 who were travelling with their father and uncle had left Sri Lanka for ­Australia by boat on November 17.
They were reportedly arrested when they arrived at Learmonth Beach, near Exmouth, in northwest Western Australia on Wednesday, and were flown back to Sri Lanka on Thursday.
They were returned to Sri Lanka on a special Australian flight.
The report came amid news that up to 200 refugees would leave Manus Island and Nauru next month for resettlement in the US.
Refugee Action Coalition spokesman Ian Rintoul, who is in touch with asylum-seekers on both islands, said the refugees included about 130 asylum-seekers from Nauru, and 58 from Manus Island.