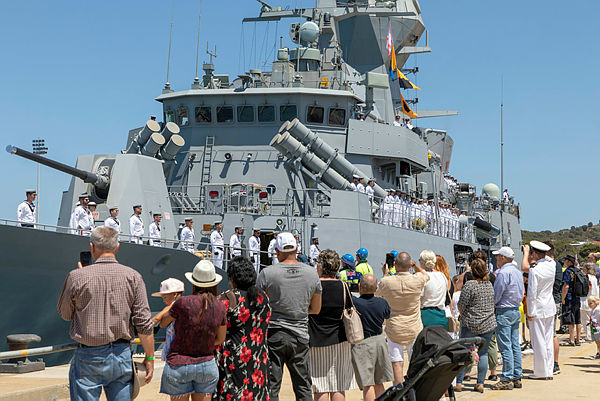 Foreign Minister Marise Payne Monday reiterated Australian support for "de-escalation" in the Middle East as Australian war ship HMAS Toowoomba departed from Western Australia to the Strait of Hormuz in the wake of a highly tense situation to safeguard the crucial waterway.
Australian war ship comes in the wake of the US assassination of Iranian military leader Qasem Soleimani and Iran's missile strikes on US bases in Iraq.
Talking to journalists in Sydney, Foreign Minister Marise Payne emphasized her focus on ensuring the safety of HMAS Toowoomba and its 190 sailors, which is part of an international coalition as amid fragile situation Australian ship and sailors could easily become a target.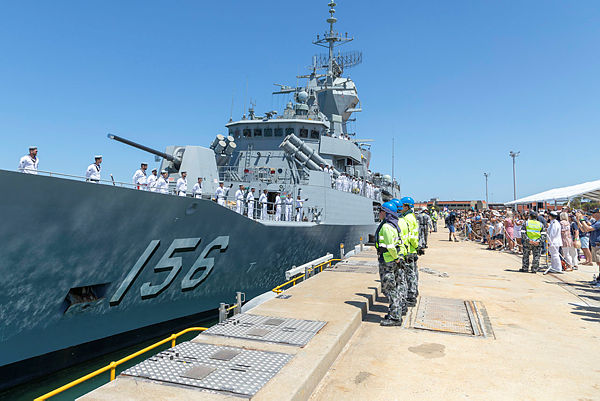 "We will be ensuring they are carefully monitored, they work very closely with the leadership of the defence force, with the Defence Minister and of course the Prime Minister as we monitor that situation," Senator Payne said.
This is the 68th rotation of a Royal Australian Navy unit in the Middle East Region since 1990 and HMAS Toowoomba's sixth deployment to the region and second deployment as part of Operation Manitou. HMAS Toowoomba is scheduled to return in July 2020.
Ms Payne stressed that Australia is committed to supporting in any way processes of de-escalation in the Middle East adding that includes what has been a long-term presence from Australia in the combined maritime force, and also, of course, our efforts in the support of counterterrorism activities particularly in Iraq.
Regarding detained Australian academic Kylie Moore-Gilbert, Senator Payne said Australia was also working every day to securing her release who has been held in a Tehran prison since October 2018.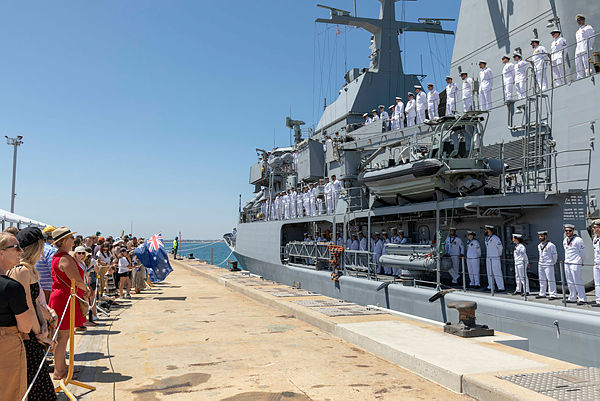 "We have had an opportunity for consular visit towards the end of last year", she informed the reporters.
Foreign Minister said that every single day that is part of her focus and she wants to ensure Australians that government is working very hard to secure her release.
Minister for Defence, Senator Linda Reynolds who attended the farewell in south of Perth, said Toowoomba and its 190 sailors would support Australia's safe and open access to the region, and reaffirm our commitment to freedom of navigation.
"This highly capable vessel will focus on promoting maritime security, stability and prosperity in the Middle East by supporting counter‑terrorism, preventing piracy, and freedom of navigation," Minister Reynolds said.
"The importance of this deployment cannot be overstated in the Middle East and the Indian Ocean Region and is essential to the security of our nation and our economy", she emphasized.
Chief of Navy, Vice Admiral Michael Noonan on this occasion said that Toowoomba's Ship's Company were ready for the mission following 12 months of preparation.
"Commander Mitchell Livingstone and his crew have worked tirelessly to prepare for this deployment, and will form an integral part of the multi-national Combined Maritime Force and International Maritime Security Construct", Vice Admiral Noonan said.