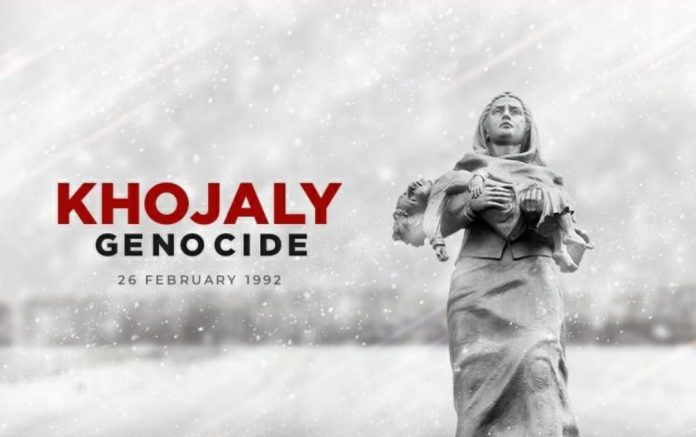 Azerbaijan while observing the victims of the Khojaly massacre has reminded the world on fundamental importance of the protection of civilians in armed conflict and the need to ensure the rule of law.
During the Karabakh war, Armenian military committed an act of genocide against the population of Azerbaijan's Khojaly town consisting of 7,000 people on Feb. 26, 1992.
"This act of genocide carried out by the Armenian forces against innocent civilians was one of the largest massacres of the Azerbaijani civilians in the course of the Armenia-Azerbaijan conflict", said a statement issued by the Embassy of Republic of Azerbaijan in Canberra.
The statement further said that the civilian inhabitants of Khojaly were intentionally slaughtered only because they were Azerbaijanis, the massacre has properly been characterized as an act of genocide and as an instance of ethnic cleansing.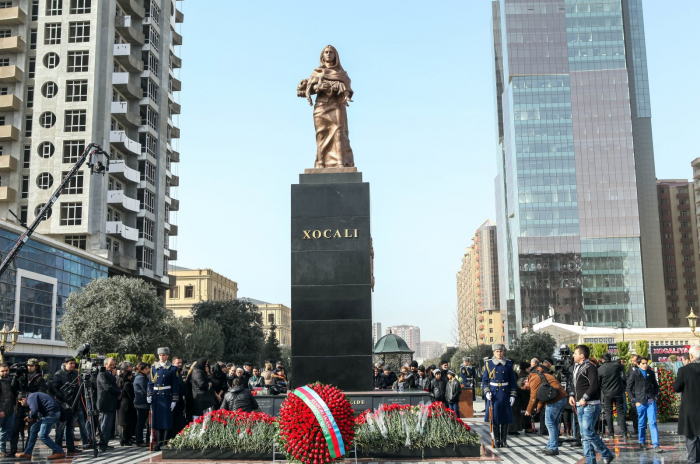 The attack and capture of the town by the Armenian forces, involved the extermination of hundreds of Azerbaijanis while the town was razed to the ground. On that night, 613 persons, including 106 women, 63 children and 70 elderly were killed. 1,275 inhabitants of Khojaly were taken hostage, while the fate of 150 persons remains unknown. As the result of the tragedy 487 inhabitants of Khojaly were wounded, including 76 children not yet of age; six families were completely wiped out; 26 children lost both parents; and 130 children one of their parents. Of those who perished, 56 persons were killed with a particular brutality.
"The Republic of Armenia continued its crimes against humanity with the deliberate targeting of Azerbaijani civilians during the Second Karabakh War provoked by Armenia in 2020", the statement read.
It further added that both the Khojaly genocide of 1992 and the bombing of the peaceful population in 2020 represent clear evidence of the deliberate policy and acts of systematic violence by the authorities of the Republic of Armenia against the Azerbaijani civilians.
"Khojaly is a tragic and brutal reminder of the fundamental importance of the protection of civilians in armed conflict and the need to ensure the rule of law. Ensuring the protection of civilians requires uncompromising respect for international humanitarian and human rights law and serious efforts to prevent and respond to violations of international humanitarian and human rights law in situations of conflict", the statement concluded.