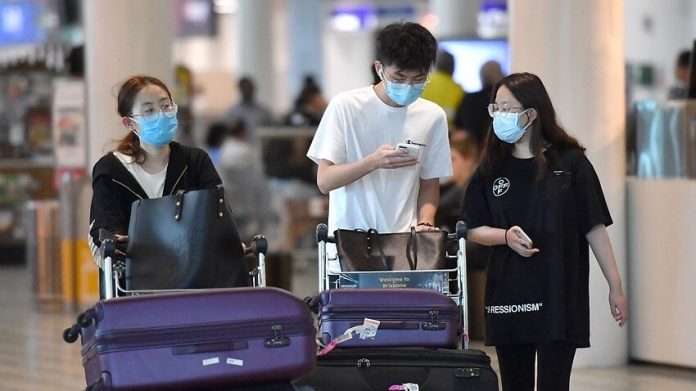 CANBERRA-Chinese government has slammed Prime Minister Morrison's yesterday decision to extend the travel ban on all non-Australians arriving from China and called upon the Australian authorities to respect the WHO recommendations.
"We express our deep regret and dissatisfaction over the Australian Government's announcement on 13th Feb on the extension of travel restrictions over foreign nationals from Chinese mainland", said a statement issued by the Chinese embassy in Australia.
The Embassy said that WHO has repeatedly stressed that it does not recommend putting travel and trade restrictions on China.
"Only Australia and a small number of countries have taken such extreme measures which are overreaction indeed", it added.
Embassy urged the Australian side to assess objectively and rationally the prevention and control measures taken by the Chinese side and the actual risk faced by Australian side, respect WHO's professional recommendations, and lift the restrictions as early as possible.
The statement further said that since the outbreak of COVID-19, China has taken the most comprehensive and rigorous prevention and control measures, many of which far exceed the requirements of the International Health Regulations and WHO recommendations.
"We are fully confident to win the fighting against the epidemic", it read.
Embassy praised the fact that many prominent political figures and friends from all walks of life in Australia have recently expressed their support to China.
"China will continue to enhance cooperation with WHO and other countries including Australia in an open and transparent manner to jointly tackle the epidemic and safeguard global health security", statement said.