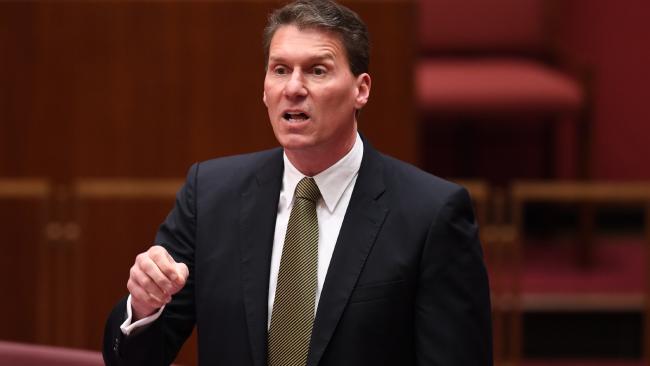 Australian Conservatives Cory Bernardi has suggested the government is aware of another senator who has concerns over their eligibility to sit in parliament and is keeping the matter a secret.
Senator Bernardi, who has been calling for parliament to be suspended until the citizenship issue is resolved, attempted to move a point of order in the Senate to question whether all seated in the upper house were eligible.
"One of the senators knows they are not eligible to be here because of the constitutionality and it would concern me deeply about the integrity of this institution if we consider formal business knowing that one of the people hasn't fully informed the chamber of their status," Senator Bernardi said.
His point of order was supported by crossbench senator Derryn Hinch.
Senate leader George Brandis issued a point of order to silence Senator Bernardi's "assertion".
"No member of this chamber has indicated to the chamber that the situation he describes is in fact the case," he said.
Senator Bernardi then went on to claim the government was told about a potential ineligible senator, although he did not reveal who it was.
"Perhaps it would facilitate things if the government would respond to the suggestion that they are advised or have been advised by a senator that the constitutionality of their position is in question and if that be the case then the government is part of undermining this process," he said.
Senate President Scott Ryan ruled Senator Bernardi's question to the government should be asked in question time and dismissed his point of order.