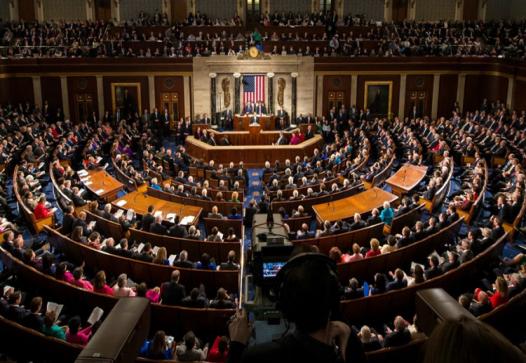 WASHINGTON (Pajhwok): Three months after President Donald Trump announced his South Asia policy, two Congressional sub-committees on Friday announced holding a joint hearing next week on the challenges being faced by Afghanistan and Pakistan's co-operation in the fight against terrorism.
Congresswoman Elena Ros-Lehtinen, chairperson of the Middle East and North Africa Subcommittee, said that the hearing would explore ongoing challenges in Afghanistan.
The challenges include the fight against Taliban, corruption, economic woes and a lack of prioritisation of counter-narcotics efforts, as well as Pakistan's performance in preventing terrorist groups from establishing safe havens.
The panel, scheduled to hold the hearing on "The President's Plan for Afghanistan and Pakistan: Objectives and Resources" on November 8, would also assess whether the budget request is meeting US priorities.
Alice G. Wells, acting assistant secretary of state for South and Central Asia, has been asked to testify before lawmakers, along with Gregory Huger, assistant to the Administrator Office of Afghanistan and Pakistan in USAID.
Now that the administration has decided to suspend a significant amount of aid to Pakistan, the hearing would allow members to review the $1.1 billion combined budget request for the two countries, said Elena Ros-Lehtinen, chairwoman of the Middle East and North Africa Sub-committee.
Congressman Ted Yoho, chairman of the Asia and the Pacific Subcommittee, said South Asia presented some of the United States' most serious and enduring security challenges.
A productive US-Pakistan relationship is essential to bring stability to the region, but doubts persist about Islamabad's commitment to denying terrorists safe harbor.
"In this hearing, the subcommittees will hear the latest on US civilian efforts in Afghanistan and Pakistan determine how they fit into the president's new plan and oversee the administration's resourcing decisions," he said.