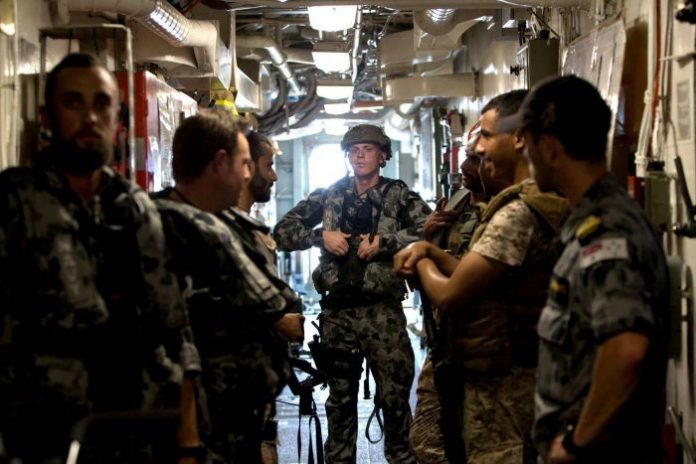 Defence Minister is being urged to cancel military exercises with Saudi Arabia while the nation continues to enforce a blockade on Yemen that has left seven million people on the brink of famine.
Greens senator Peter Whish-Wilson told Parliament the Defence Minister must now take immediate action and suspend all military exercises with Saudi Arabia while it continues to enforce the blockade.
"Cancel any military exercises with Saudi Arabia, especially naval exercises, and make a statement that we find their blockade of Yemen and the unfolding humanitarian catastrophe there totally unacceptable," he said in the Senate.
Defence Minister Marise Payne told Parliament the ADF played an active role in the US-led combined maritime force in the region, but has not supported the Saudi action against Yemen.
"Our contribution to maritime security in the Middle East region … does not include enforcement of any blockade on Yemen. We are in no way involved in that process," she said in response to questions.