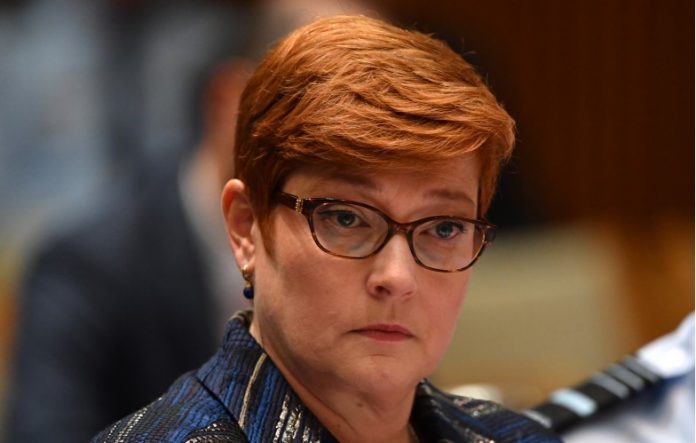 Foreign Minister Marise Payne on Wednesday, in a bold move has cancelled Victorian government Belt and Road Initiative (BRI) deals with China under new Commonwealth veto laws which could further deteriorate Australia's ties with China.
It is the first time the Commonwealth applied her new discretionary powers that allow it to cancel agreements that state and territory governments, local councils and public universities strike with other countries.
Foreign Minister Payne in a statement announced to cancel the Victorian government four agreements with foreign governments including memorandum of understanding and framework agreement Victoria signed with China in relation to Belt and Road initiative.
The other two agreements torn up related to deals struck with Iran and Syria including Victoria's Department of Education and Training and an Iranian government agency, while the other is a 1999 Memorandum of Understanding designed to encourage scientific cooperation between Syria's Ministry of Higher Education and the Victorian Ministry of Tertiary Education and Training.
Federal government had introduced the veto legislation last year and Prime Minister Scott Morrison had denied the laws were aimed primarily at Victoria's BRI agreement with China.
"I consider these four arrangements to be inconsistent with Australia's foreign policy or adverse to our foreign relations in line with the relevant test in Australia's Foreign Relations (State and Territory Arrangements) Act 2020", Ms Payne remarked.
She said the federal government had already scrutinised more than 1,000 agreements with foreign nations.
"I will continue to consider foreign arrangements notified under the Scheme. I expect the overwhelming majority of them to remain unaffected", she added.