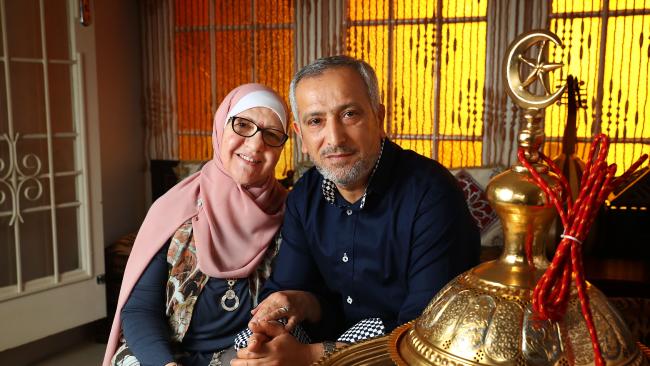 Western Sydney general practitioner and Islamic community leader Jamal Rifi has claimed a moral victory in the same-sex postal ballot by mobilising both Muslim and Christian Middle Eastern communities to vote No in huge numbers.
Dr Rifi said it should come as no surprise that constituents in three Labor-held western Sydney seats where there was a large population of Middle Eastern descent accounted for the highest No votes in the postal ballot of between 65 and 74 per cent.
He and other Islamic community leaders, he said, had mounted a vigorous and sophisticated campaign to get followers to return their ballots with a No vote.
Dr Rifi told The Australian that he regarded the three Labor frontbenchers affected — Tony Burke in Watson, Chris Bowen in McMahon, and Jason Clare in Blaxland — as highly capable.
But he expected they would face some backlash from sections of the Middle Eastern community at the next election for supporting same-sex marriage.
That had some effect two elections ago when the issue raised its head, Dr Rifi said, and at the next election, "I reckon it's going to impact a lot more".
Dr Rifi said for him, the issue was not a negative attitude towards gay people, but rather a positive affirmation of his own beliefs. "I believe in a traditional marriage between a man and a woman," Dr Rifi said.
He and other Muslim leaders had liaised with national No campaign leaders, and other ethnic community leaders and activists.
"We used a platform of social media, we used a local community radio platform," Dr Rifi said, adding the result and any subsequent legislation "will be respected".
A key element of the success of the campaign, Dr Rifi said, was making it cross-faith, working with leaders of Eastern Christian churches because, he said, they all shared the socially conservative values of older civilisations.
In Fairfield in the heart of Mr Bowen's electorate, Bela Kalasho, who is Assyrian Iraqi Christian Orthodox, Tony Michael, who is Assyrian Iraqi Catholic, and Sumiai Marjan, who is Iraqi Sunni Muslim, made clear that what bound them together stronger than anything yesterday was their abhorrence of gay marriage.
"Shame about these people — which law is this that a man marries a man?" Ms Marjan said.