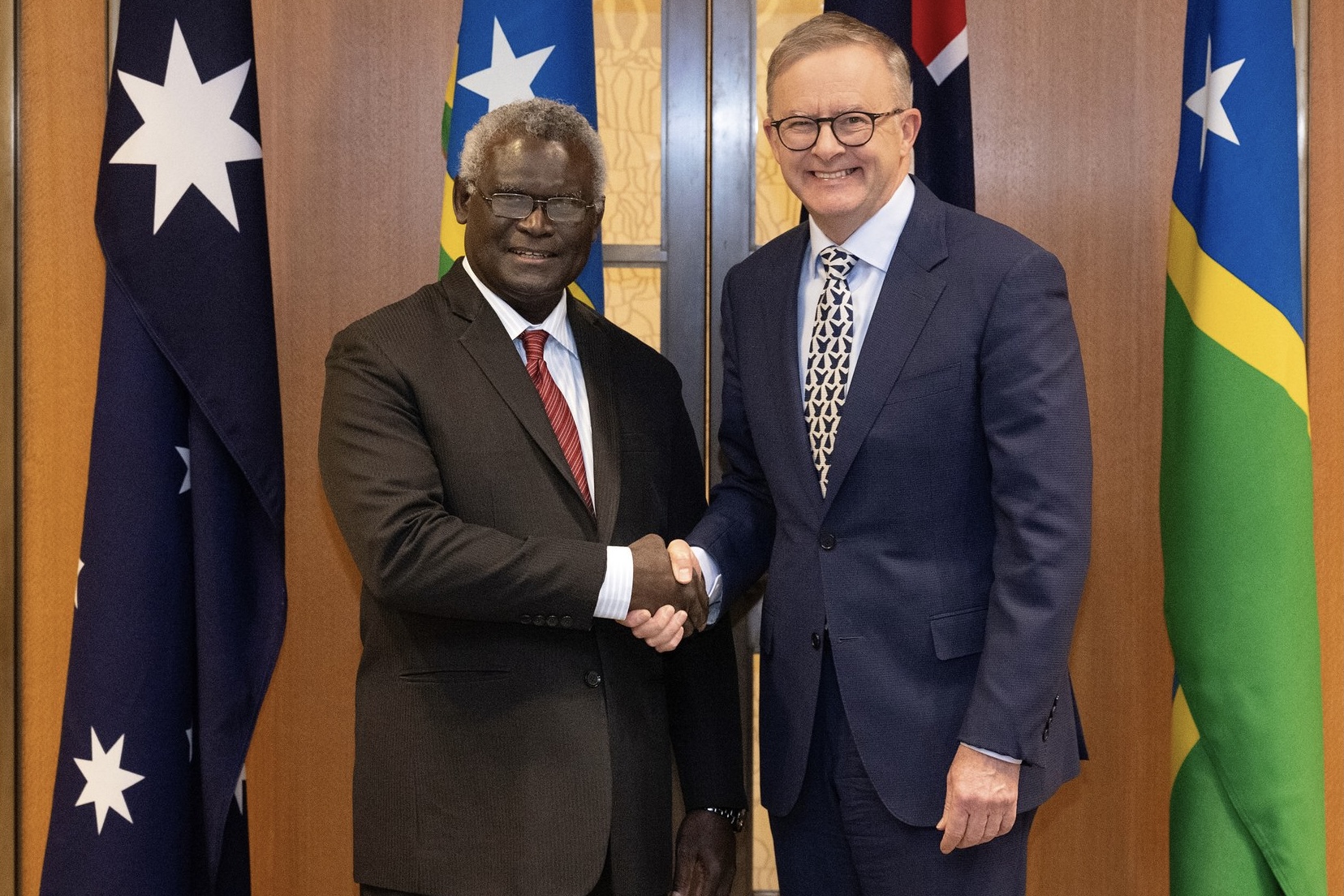 Solomon Islands Prime Minister Manasseh Sogavare during his official visit to Australia has defended his country security pact with China but reassured Australia that he will never allow a foreign military base to be set up in Solomon Islands.
"Solomon Islands will not do anything that will undermine our national security, and jeopardise the security of any or all forum countries", ABC quoted him as saying at the meeting with Prime Minister Anthony Albanese on Thursday in Canberra.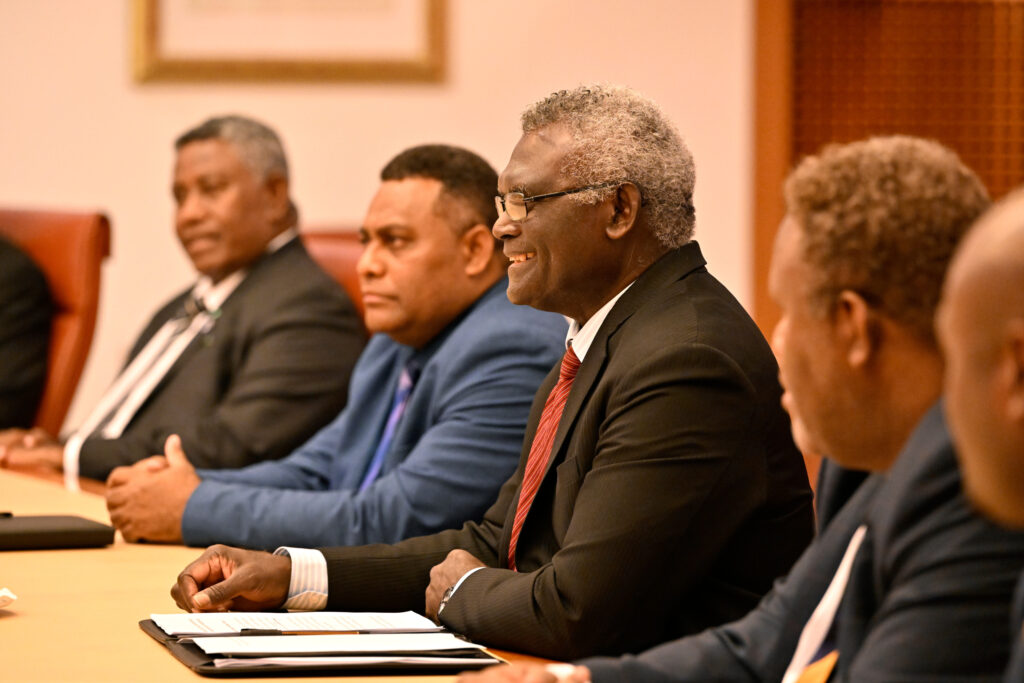 "Prime minister, I reiterate again that Solomon Islands will never be used for foreign military installations or institutions of foreign countries, because this will not be in the interest of Solomon Islands and its people", he added.
Following their earlier meeting at the Pacific Islands Forum in Suva, both leaders discussed bilateral priorities and challenges, including the existential threat of the climate crisis, and shared aspirations for a peaceful, prosperous and resilient Pacific.
"Prime Minister Sogavare welcomed Australia's stronger action on climate change and commended the Australian Government on the recent legislation of new ambitious climate targets", said a joint statement issued by PM office after the meeting.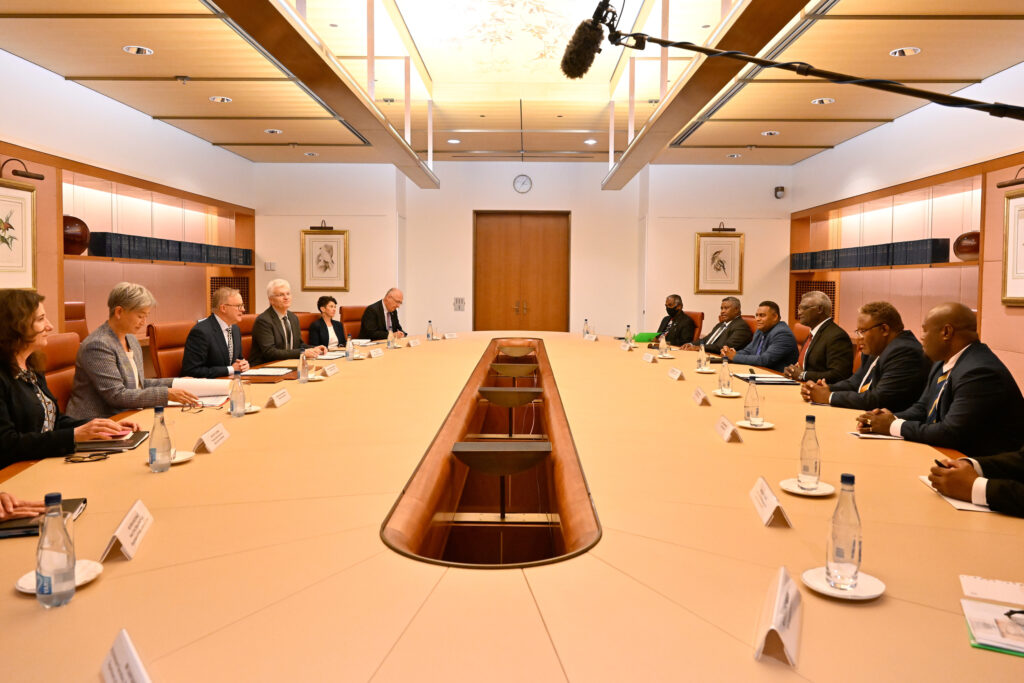 Prime Minister Sogavare and Prime Minister Albanese reaffirmed mutual security commitments, and the Pacific family first approach to regional peace and security.
Both sides discussed ongoing economic cooperation, including market access, Pacific labour mobility, scholarships and the Pacific Engagement Visa.
On development, the leaders discussed Australia's enduring support across all areas of society as Solomon Islands' largest development partner, including infrastructure, health, education, governance.
Prime Minister Sogavare also welcomed Australia's $16.68 million commitment to support the 2023 Pacific Games, and offer to support the next Solomon Islands' election.