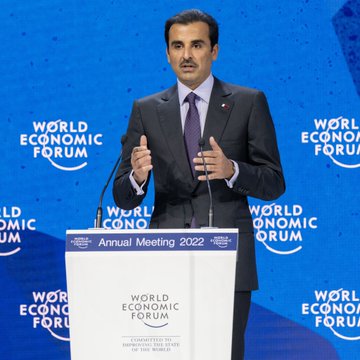 The Emir of Qatar Sheikh Tamin Bin Hamad Al Thani while declaring Palestine an open wound, has called on the international community to give as much attention to resolving the forgotten and ignored conflicts in the world especially Israel-Palestine conflict, as it has to the war in Ukraine.
According to the Embassy of Qatar in Canberra, addressing world's political and business elites gathered in Davos at World Economic Forum, Emir Sheikh Tamim bin Hamad Al Thani said that the most glaring example is in Palestine, which has been an open wound since the establishment of the United Nations.
He said that Palestinian families have been occupied for decades with no relief in sight. The escalation in illegal settlement aggression has been relentless and the same goes for the continued attacks against the Palestinian people."
"I keep praying that the world wakes up to the injustice and violence and finally acts," he added.
Sheikh Tamim called out double standards in the West while evoking the killing of a Palestinian-American journalist Shireen Abu Akleh, the veteran Palestinian-American Al Jazeera correspondent who was killed by Israeli forces earlier this month in the occupied West Bank.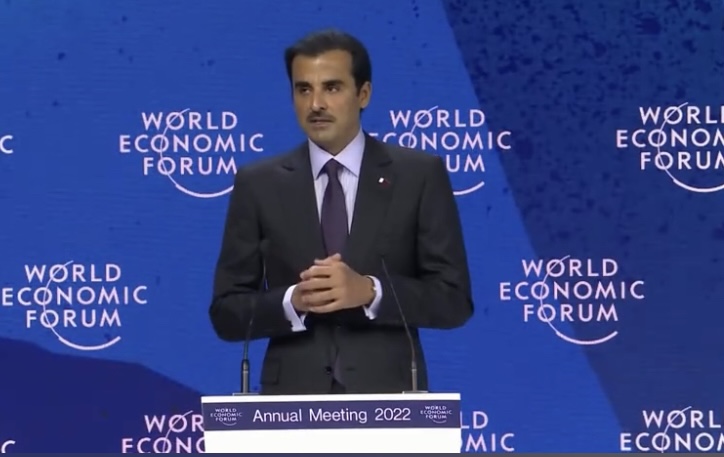 "Her death was just as horrific as the seven journalists killed in Ukraine since March of this year, and the 18 other journalists killed in Palestine since 2000, and many other journalists killed in the line of duty in Iraq, Syria, and Yemen," the emir said.
Emir of Qatar emphasized that we should not accept a world where governments have double standards about the value of people based on their region, race or religion.
"We consider the value of each European life to be just as precious as someone from our region", he said.
Sheikh Tamim recognised the exceptional importance of Davos forum as it is held amid economic challenges and geopolitical turmoil.
"Before we can hope for economic prosperity, we must first examine, repair and enforce our framework for peace," he said adding our united efforts need to be based on principles already agreed on and the charter of the United Nations, international law, and respecting each other's sovereignty.
Sheikh Tamim hit out at unprecedented attacks on Qatar becoming the first Arab country to host the World Cup.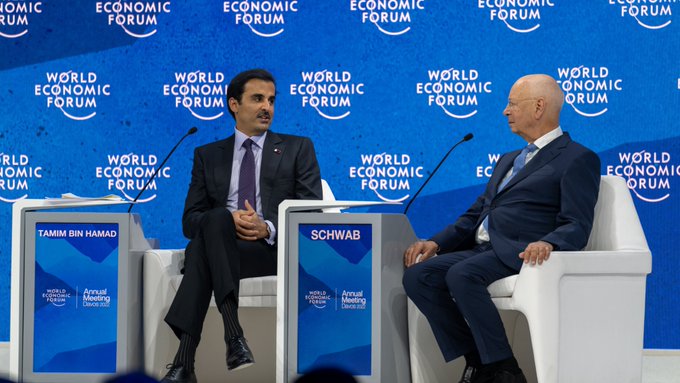 Emir Tamim bin Hamad Al-Thani acknowledged that Qatar was not perfect but insisted that it had carried out reforms at lightning speed since being awarded the World Cup in 2010.
"For decades now, the Middle East has suffered from discrimination and I have found, that such discrimination, is largely based on people not knowing us and in some cases, refusing to get to know us. Even today, there are still people who cannot accept the idea, that an Arab-Muslim country would host a tournament like the World Cup", he told the audience.
"These individuals, including many in positions of influence, have launched attacks, at a pace never seen before," the emir said.
Emir Tamim said that other countries and regions had already staged major events, despite the fact that each of those countries has its own particular problems and challenges.
"Qatar is just like your own country … not perfect, constantly trying to improve and full of hope for a brighter future and we are so proud of the development, reform and progress we have made", he remarked.