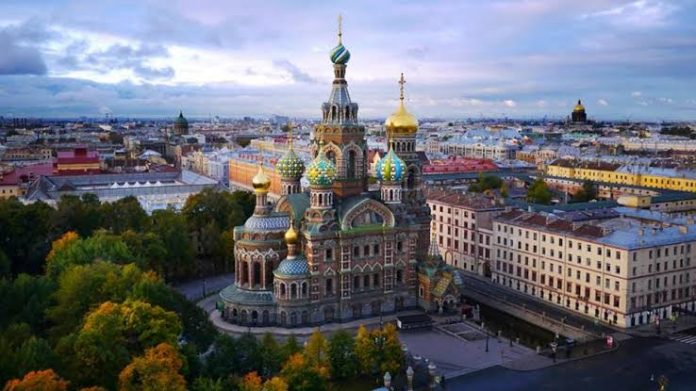 To accelerate progress towards a political settlement in war ravaged Afghanistan, Russia is hosting a crucial summit in Moscow tomorrow endorsed by the United States and being attended by waring Afghan sides including Taliban and Afghan government besides special envoys of United States, Pakistan and China.
Moscow peace parley comes amid a flurry of other efforts to inject life into the stalled process. This development came after the US shared with Afghan authorities, Taliban leaders and others a draft peace plan calling for replacing the government with a power-sharing interim administration pending elections under a new constitution.
"This meeting will complement all other international efforts to support the Afghanistan peace process and also reflects the international community's concerns about the progress to date," US State Department spokesman Ned Price told a briefing on Monday confirming that Ambassador Khalilzad does plan to attend the meeting in Moscow.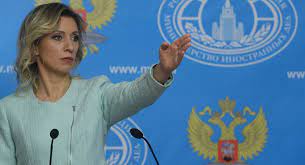 Russian Foreign Ministry spokeswoman Maria Zakharova last week briefed the media that the participants will discuss ways to advance the intra-Afghan talks in Doha, to reduce the level of violence and to end the armed conflict in Afghanistan, as well as to help that country become an independent, peaceful and self-sufficient state, free from terrorism and drug-related crime.
Afghanistan's Ministry of Foreign Affairs has welcomed the Russian and other neighbouring countries and regional and international partners efforts for peace in Afghanistan.
"Appreciating the importance of the Troika meeting on Afghanistan peace in Moscow and the proposed peace conference in Turkey, the Ministry of Foreign Affairs considers them complementary to the Afghanistan Peace Negotiations in Doha and not as a substitute to it," the ministry said in a statement on Tuesday.
The ministry said the delegation of the Islamic Republic of Afghanistan is currently engaged in negotiation with the Taliban delegation in Doha and these negotiations will continue in the future. Foreign Ministry also praised the sincere efforts of the Qatari government to support peace in Afghanistan, especially the hosting of peace talks between the delegations of the Islamic Republic of Afghanistan and the Taliban and hopes that these joint efforts will yield desired results.
Both Afghan government and Taliban have also confirmed their participation in Moscow conference.
"A high level 10-member delegation headed by the Mullah Baradar Akhund, Deputy Chief of political affairs and Head of the Taliban's Political Office will attend the meeting held in Moscow", Mohammad Naeem, the Taliban's spokesman tweeted on Tuesday.
From the Afghan government, the High Council for National Reconciliation has confirmed that Abdullah Abdullah, head of the council, along with a high-ranking delegation, will travel to Moscow on Wednesday to attend the conference.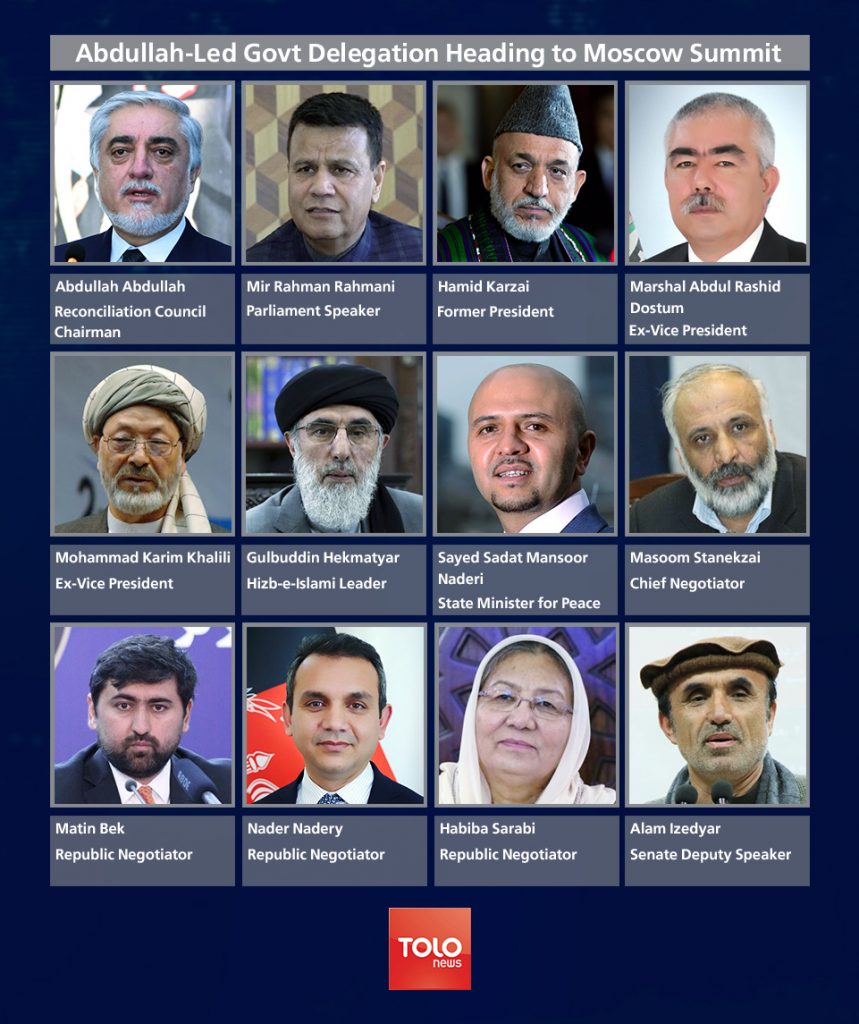 According to Tolo News, the delegation comprises of Parliament Speaker Mr Rahman Rahmani, former president Hamid Karzai, ex-vice president Marshal Abdul Rashid Dostum, former vice president Mohammad Karim Khalili, Hizb-e-Islami leader Gulbuddin Hekmatyar, Deputy Head of Reconciliation Council Babur Farahmand, State Minister for Peace Affairs Sayed Sadat Mansoor Naderi, Chief Negotiator Masoom Stanekzai, republic negotiator Matin Bek, republic negotiator Nader, republic negotiator Habiba Sarabi, Senate Deputy Speaker Alam Izedyar, State Deputy Minister for Peace Affairs Abdullah Khinjani and Hizb-e-Islami members Abdul Sattar Khawasi and Ghairat Bahir.
Qatar's special envoy, Ambassador Mutlaq Alqahtani, will participate in the Mocow Conference. Qatar has been invited as a guest of honour.
Former Trump administration through US special envoy for Afghanistan Zalmay Khalilzad, negotiated and signed a peace agreement with the Taliban in February 2020, which provided for a US and allied troop pull-out by 1 May 2021. This was in return for a Taliban pledge to prevent hostile actions against the US and its allies from Afghanistan.
Biden's administration soon after their inception begun a review of its strategy for Afghanistan, including an agreement reached with the Taliban in early 2020 in Qatar's capital, Doha, that paved the way for talks between the armed group and the Afghan government.
The Biden administration's strategy to jump-start stalled Afghan peace talks became clearer on March 7 after a letter sent to Afghan President Ashraf Ghani by U.S. Secretary of State Antony Blinken was published by an Afghan news channel.
The letter outlines four ways to move matters more fundamentally and quickly toward peace. They include ministerial-level talks bringing representatives from Russia, China, Pakistan, Iran, and India together with the United States to discuss a "unified approach," a senior-level meeting between the Taliban and the Afghan government hosted by Turkey to take place "in the coming weeks," and a proposal to implement a 90-day reduction in violence.
The letter also urges Ghani to consider U.S. proposals for a roadmap toward a new Afghan government.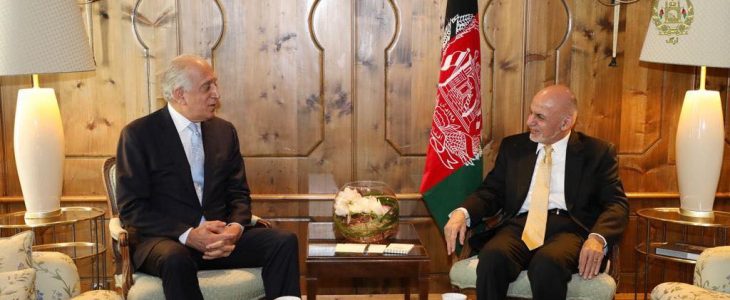 U.S. special envoy to Afghanistan Zalmay Khalilzad delivered U.S. policy proposals to the Afghan government which included a call for the establishment of a "transitional peace government of Afghanistan," after which national elections would be held.
President Ghani has repeatedly refused to consider an interim government, which would likely see him sidelined.
President Ghani on Tuesday said that he will not transfer authority without elections amid mounting pressure to consider a new US proposal for peace, which includes a plan for an interim government.
Addressing a seminar on Afghanistan's foreign policy at the Ministry of Foreign Affair, Ghani said, "If the Taliban are ready for elections tomorrow, we are also ready to participate in the elections, but I am not ready to transfer the power to my successor without elections. 42 years of war is enough, we also have the right to live in peace like other civilized nations of the world".
The letter ends with a barely-veiled threat.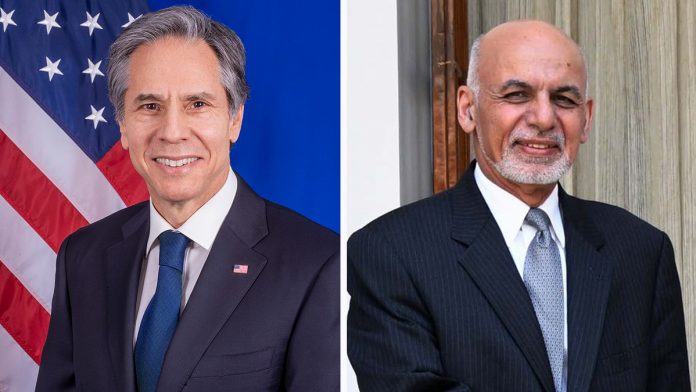 "We are considering the full withdrawal of our forces by May 1st, as we consider other options. Even with the continuation of financial assistance from the United States to your forces after an American military withdrawal, I am concerned the security situation will worsen and that the Taliban could make rapid territorial gains," Blinken wrote, saying he was making the point so that Ghani could understand "the urgency of my tone."
The commander of US Central Command, Gen. Kenneth McKenzie echoed with saying that fighting in Afghanistan will intensify sharply and Taliban militants could threaten major cities unless a Biden administration diplomatic push to end the 20-year conflict yields results in the next two months.
General McKenzie met with President Ashraf Ghani in Kabul on March 13 discussed the security situation, the Afghan peace process and the US's support to ANDSF.
"If we withdraw and no deal was made with the Taliban, I think the government of Afghanistan is going to be in for a very stiff fight to retain possession of towns and cities", Los Angeles Times quoted him as saying.
The US special envoy for Afghanistan, Zalmay Khalilzad, shared the eight-page Transitional Peace Government proposal earlier this month with Afghan President Ashraf Ghani, opposition and civil society leaders and Taliban negotiators.
Under the interim government, the national parliament could either be expanded to include Taliban members or suspended until after the election, the plan suggests.
It also says Afghanistan could "not host terrorists or permit terrorist-related activity on its soil" that threatens other countries and that the Taliban would have to abandon safe havens and military ties in neighbouring countries.
The document outlines the terms of a ceasefire and its enforcement, calls for the protection of the rights of women, children and minorities and envisions a truth and reconciliation commission aimed at healing 42 years of conflict.
Russia supports Taliban inclusion in an interim setup
Russia has said that it is in favor of Afghanistan forming an interim government that includes members of the Taliban.
"The formation of an interim, inclusive administration would be a logical solution to the problem of integrating the Taliban into the peaceful political life of Afghanistan," Russia's WioNews quoting Russian Foreign Ministry spokeswoman Maria Zakharova as saying.
She however, added that the decision should be made "by the Afghans themselves and should be resolved during negotiations on national reconciliation.
NATO support for a peaceful negotiated solution
NATO Secretary General Jens Stoltenberg yesterday said that NATO and its allies "strongly support all efforts to try to find a peaceful negotiated solution."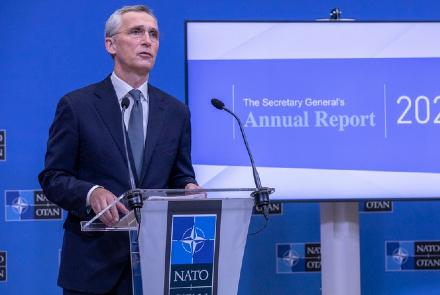 "That is the reason why we welcomed the US-Taliban agreement last year and the reason we also support the efforts to make progress in the peace process and renew the efforts to try to strengthen the efforts to find a peaceful negotiated solution," he said addressing an event on the NATO's Annual Report for 2020.
He emphasized that it is also extremely important that all regional actors play their part and take responsibility for helping the peace process in Afghanistan go forward.
He said that the alliance will assess and monitor the situation and will consult with its allies before making a decision about the May 1st deadline in Afghanistan.
"We will assess, we will discuss and consult in NATO as we move close to May 1 deadline," NATO chief said adding this would be one of the main issues that would be discussed among foreign ministers when they meet in NATO next week.
Pakistan welcomes renewed US push for peace
Pakistan has welcomed the renewed efforts by Biden administration to bring a permanent peace and stability in neighbouring Afghanistan.
"We welcome renewed US push for stability and peace in Afghanistan as we always supported a regional approach for Afghan problem", Pakistan Foreign Ministry Spokesperson Zahid Hafeez Chaudhri told Vibe Media.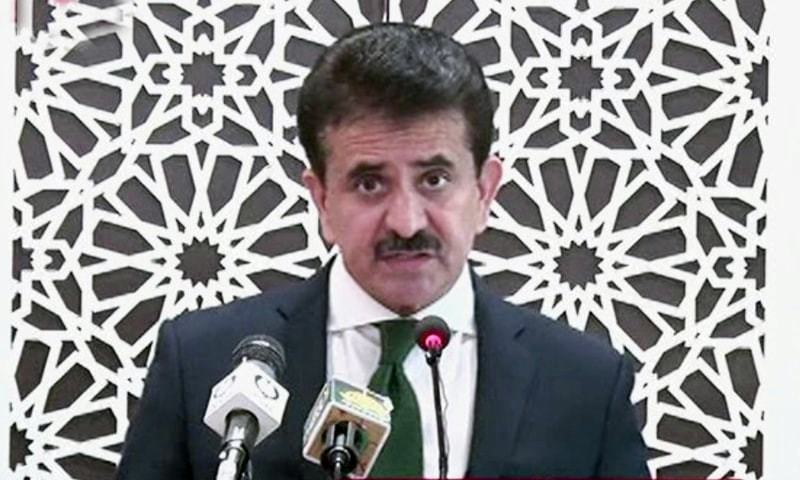 He advocated an Afghan owned and Afghan led solution but expressed his concerns on Indian involvement in any solution of Afghanistan issue.
In a letter to Afghan President Ashraf Ghani, U.S. Secretary of State Antony Blinken said the U.S. would ask the United Nations to convene foreign ministers and envoys from Russia, China, Pakistan, Iran, India, and the United States to discuss a unified approach to supporting peace in Afghanistan.
"Indian has no constructive role in any Afghan solution and has always played role of a spoiler", Chaudhri added.
Pakistan is a key regional player and widely consider an important stakeholder in Afghanistan.
After delivering US draft, Ambassador Zalmay Khalilzad, and General Austin Scott Miller, Commander Resolute Support Mission in Afghanistan visited Pakistan on March 8 and met with General Qamar Javed Bajwa, Chief of Army Staff and shared US peace plan.
"Both sides discussed matters of mutual interest, regional security and ongoing Afghanistan Reconciliation Process were discussed during the meeting", Pakistan's ISPR said in a statement.
Pakistan has also increased efforts for a negotiated settlement of Afghan issue. Ambassador Mohammad Sadiq, Pakistan's special envoy for Afghanistan who will attend Mocow Conference visited Iran at the weekend and met with Iranian Foreign Minister Mohammad Jawad Zarif to discuss latest developments in Afghanistan.
Taliban onboard on US draft plan
After hectec engagements in Kabul and Pakistan US Special envoy Zalmay Khalilzad along Qatar Deputy Prime Minister and Foreign Minister Sheikh Mohammed bin Abdulrahman Al-Thani met ith Taliban negotiators and their deputy leader Mulla Abdul Ghani Baradar in Doha on Monday evening.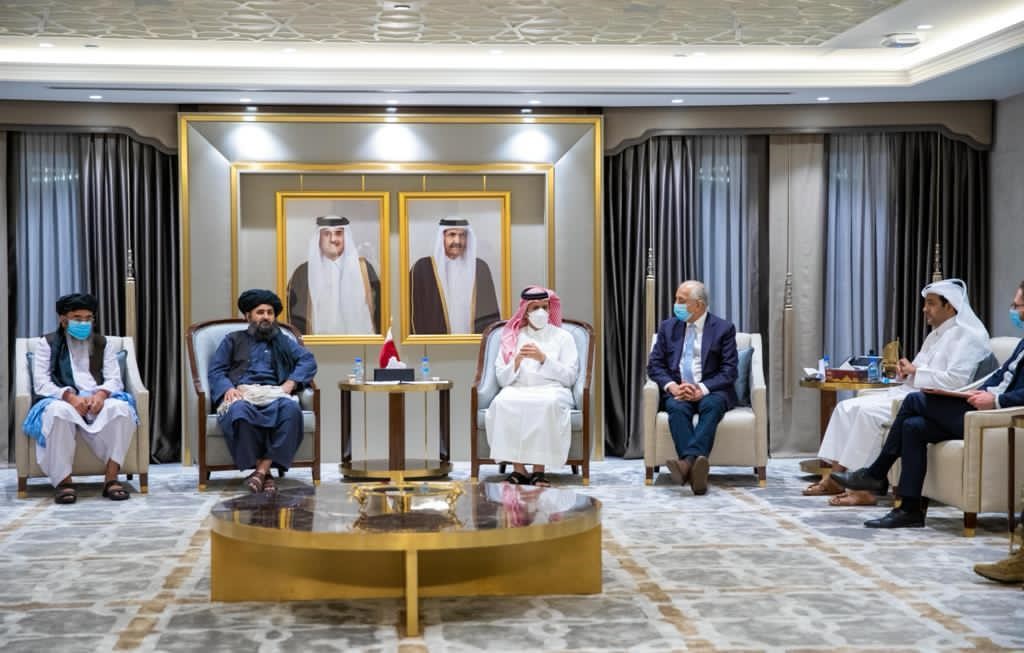 A Taliban spokesman in Doha, Mohammad Naeem tweeted that the implementation of the Doha agreement, the current situation of Afghanistan and the ongoing process of the Intra-Afghan negotiations were discussed at the meeting.
He said that the US draft they received a few days ago is still under consideration.
"We will clarify our position after a review," he said.
Vibe Media understands that Taliban leadership has no objection on a new interim setup for Afghanistan.
Soon after concluding talks with Taliban political ledership, Zalmay Khalilzad arrived in Kabul on late Monday and immediately met with Afghan leaders to discuss the recent developments around the peace process.
"Khalilzad met with President Ashraf Ghani and they discussed Khalilzad's recent trips to neighboring countries and to Doha and the next steps in the peace process.
Abdullah Abdullah, Chairman of the High Council for National Reconciliation also met with Khalilzad..
"We discussed the peace process, new initiatives, latest political developments and steps forward," Abdullah said in a tweet.
Khalilzad's visit to Kabul is the second in two weeks and takes place amid growing efforts by various stakeholders to get the Afghan Republic and the Taliban to reach a political settlement.
Turkey is ready to host Afghanistan meeting
Turkish Foreign Minister Mevlut Cavusoglu on Friday said the UN-led meeting on Afghan peace is planned to be held in Istanbul in April.
"We were one of the few countries invited to this signing ceremony, and we are one of the most important actors in Afghanistan", Anadolu Agenc quoted Turkish minister as saying.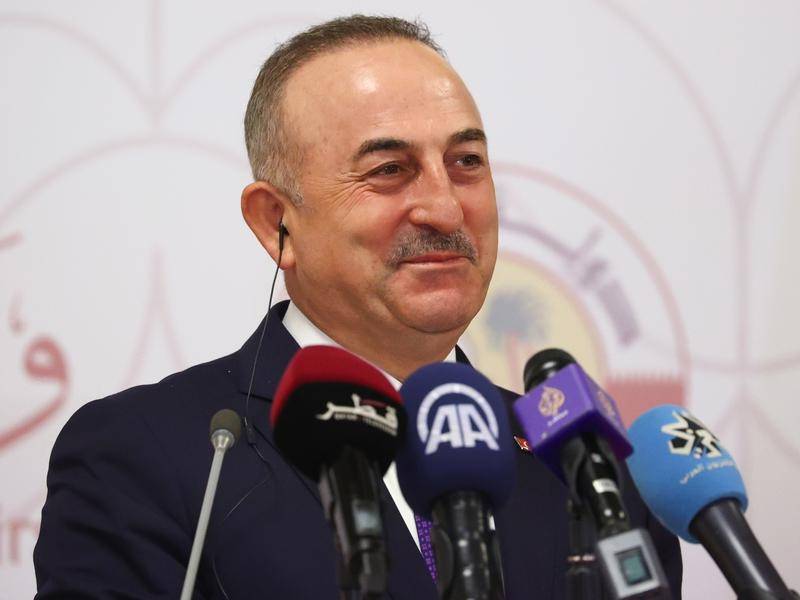 Afghan Foreign Minister Mohammad Haneef Atmar on Sunday spoke with his Turkish counterpart Mevlüt Çavuşoğlu and welcomed Turkey's hosting of the next round of Afghan peace talks.
"it is expected to be a step forward in securing a ceasefire and reaching a political solution in accordance with the will of the Afghan people", Afghan Ministry of Foreign Affairs quoted Atmar as saying.
It is expected that President Ghani will lead the Afghan government delegation in Istanbul conference.
Turkey, a key NATO member has maintained close relations with all Afghan sides and recently Afghanistan and Turkey celebrated 100 years of diplomatic ties.
Turkey-led Heart of Asia Istanbul Process, launched in 2011, is the broadest-based initiative so far, which has brought together 17 regional countries, plus 15 supporting countries and international organizations, including the EU. For the last two decades, Turkey has trained thousands of Afghan military and police officers. There are also 21 Turkish schools and four education centers in eight provinces with more than 7,000 students.
Tomorrow's Moscow Conference would provide golden opportunity to opposing Afghan sides to discuss US draft face to face and reach a consensus by end of this month.
Spokespersons of Afghan Ministry of Foreign Affairs and Taliban spokesperson in Doha were contacted for this story.