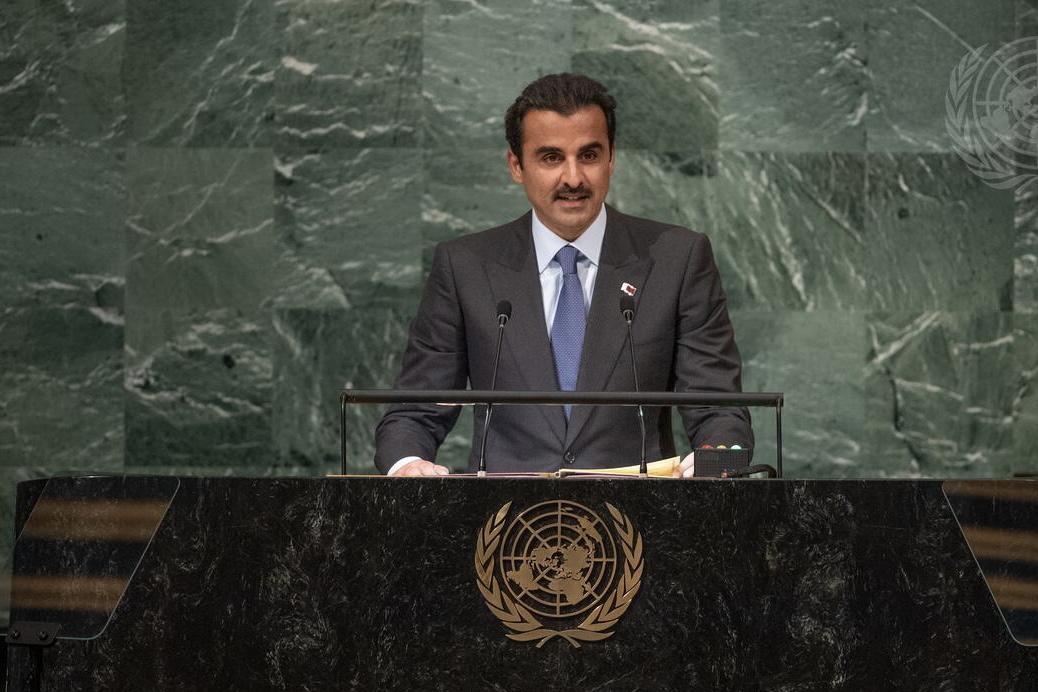 Sheikh Tamim bin Hamad Al Thani, the Amir of the State of Qatar has called for an urgent ceasefire between Russia and Ukraine and the immediate pursuit of a peaceful resolution to the conflict, stressing that prolonging the war will not change its outcome.
Addressing the 77th session of the United Nations General Assembly, he also addressed the Palestinian issue, reiterating the need for the Security Council to take its responsibility and put an end to the occupation of Palestinian lands and oversee the establishment of a Palestinian state on the 1967 borders, with East Jerusalem as its capital.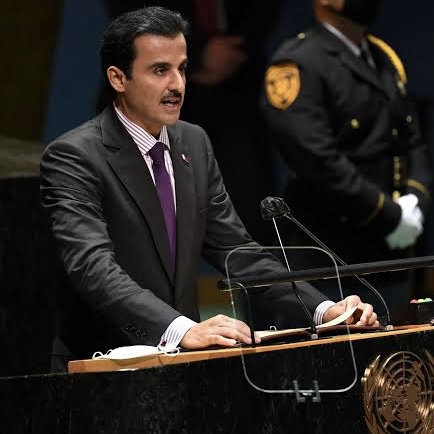 Emir Sheikh Tamim spoke about Syrian situation and called for accountability of war criminals.
Addressing the Libyan crisis, he called for immediate international action to conclude the political process, agree on a constitutional basis for elections and unify state institutions.
About the Yemen, Emir Tamim expressed his aspiration for a comprehensive ceasefire in preparation for negotiations between the Yemeni parties based on the outcomes of the National Dialogue, the GCC Initiative and relevant Security Council resolutions, especially Resolution 2216.
On Iran's nuclear deal, he stressed that the State of Qatar believes in reaching a just agreement that takes into account the concerns of all parties.
Referring the situation in Afghanistan, Emir of Qatar called on all parties to build on the outcomes of the Doha Agreement.
Regarding the hosting of the FIFA World Cup Qatar 2022, he said that Qatar looks forward to welcoming people from around the world in November of this year, highlighting the determination, planning and hard work that have been put in while taking up this challenge. His Highness stressed that this tournament, which is being held for the first time in an Arab and Muslim country, will help the world realise that small and medium-sized countries are also able to host global events with exceptional success.
Sheikh Tamim invited everyone to come to Qatar and enjoy this unique tournament.