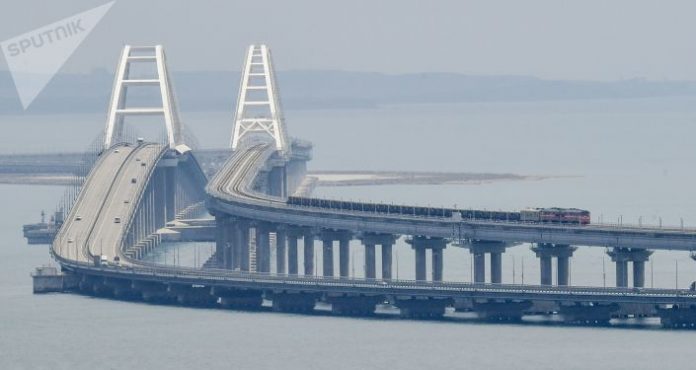 Scolding Australia over its latest 'unfriendly' act of sanctioning one Russian individual and four Russian companies, Russian Federation Wednesday warned that this unprovoked act cannot go without consequences.
Foreign Minister Marise Payne in a statement on March 30 announced that Australia has imposed targeted financial sanctions and travel bans against a Russian individual and four Russian companies connected to the construction and operation of the Kerch Strait Railway Bridge linking Russia to the 'illegally annexed territories of the Autonomous Republic of Crimea' and the city of Sevastopol, Ukraine.
Russian Embassy in Australia regretted in a statement issued March 31 that once again, Australia has got into line with the countries applying illegal sanctions against Russian individuals and entities in connection with the reunification of Crimea with Russia.
"What really informs anti-Russian sanctions introduced by Australia has nothing to do with the situation around Crimea and in eastern Ukraine or Australia-Russia bilateral relations", the statement read.
"It is a bitter irony that Australians, who cherish their independence and would never forfeit their right to live their own life, should find themselves siding with those who for seven years have been trying hard to coerce Crimeans into renouncing their free and democratic choice", it added.
The statement accused the Canberra turning a blind eye to Kyiv's inhumane attempts to suppress Crimeans with a water blockade and pointed out Russian efforts to develop the peninsula infrastructure for its residents benefit.
Criticising Australia for her inability to make their own judgement on the situation in such a distant region, Russian Embassy said that uncritically embracing ready-made wordings like"annexation" and "interference" is much easier indeed.