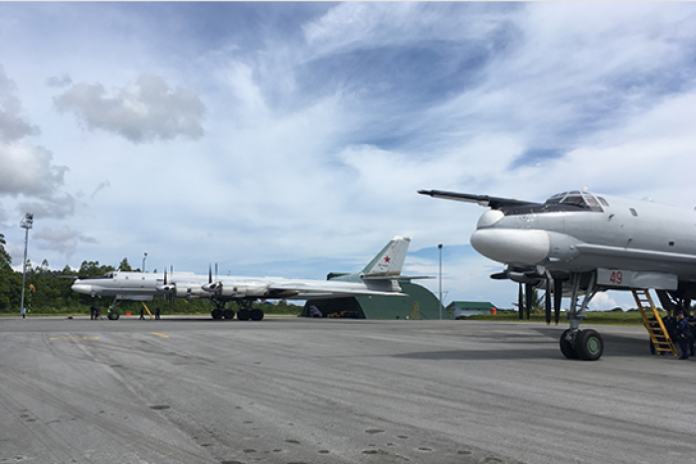 Royal Australian Air Force Base Darwin has been placed on a "short period" of heightened alert earlier this month when Russian strategic bombers conducted navigation exercises close to Australia, flying out of an Indonesian military base. Russian Ministry of Defence claims it has carried out air alert mission over neutral waters of south Pacific Ocean. According to ABC, RAAF Base Darwin was placed on a "short period" of heightened alert, while over 100 Russian personnel and several aircraft were stationed at the Biak Airbase in Indonesia's eastern Papua province.
During the five-day stopover two nuclear-capable TU-95 bombers flew their first ever patrol mission over the South Pacific, prompting concerns they may have been collecting valuable intelligence. Without reffering Russian activity in the region, Australia's Defence Department has said the ADF maintains appropriate levels of readiness and posture to respond to evolving circumstances.Defence also insists RAAF Base Darwin was never in lockdown, but did acknowledge "in early December there was a brief period of increased readiness" at the facility.
Two Russian Ilyushin-76 transporters carrying 81 personnel arrived on Biak island in Indonesian Papua on December 4, and were joined shortly after by a pair of TU-95 bombers, bringing the total number of deployed troops to 110.