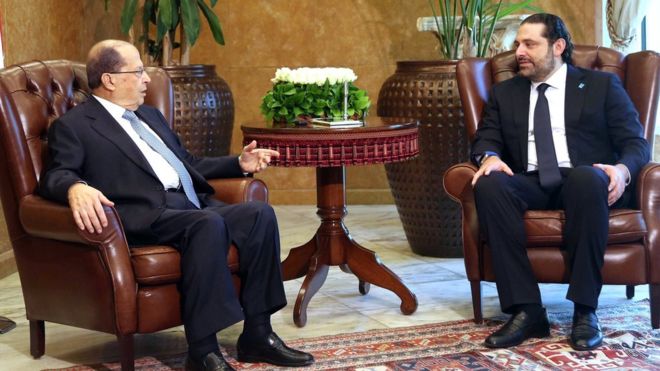 Lebanon's President Michel Aoun has for the first time publicly accused Saudi Arabia of detaining its prime minister, who resigned unexpectedly during a visit to Riyadh on 4 November.
Mr Aoun said "nothing justified" Saad Hariri's continued absence, and that it was a breach of his human rights.
He added that he considered it an "act of aggression" against Lebanon.
For his part, Mr Hariri once again insisted on Twitter that he would soon return to Lebanon and that he was fine.
Mean while, French President Emmanuel Macron later "invited" Mr Hariri and his family to France, after speaking by telephone to the prime minister and Saudi Crown Prince Mohammed bin Salman, the Elysee Palace said in a statement.