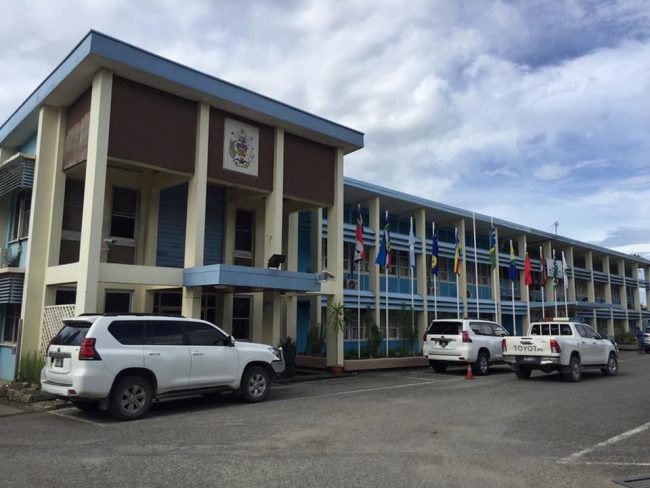 The government of Solomon Islands has denied the ABC report that Australian High Commissioner to Solomon Islands Lachlan Strahan was summoned by the foreign ministry following the ABC's Four Corners program.
Australian public broadcaster ABC on Monday 22nd August published an article titled 'Australian High Commissioner summoned by Solomon Islands government over ABC's Four Corners report.
ABC's Four Corners report claims that the Solomon Islands government has hauled in Australia's High Commissioner to complain over ABC's Four Corners program suggesting how China has been rapidly building commercial and security ties with the Pacific Island nation.
The Office of the Prime Minister and Cabinet (OMPC) of Solomon Islands on 23rd August clarified that the Australian High Commissioner was never summoned by the Ministry of Foreign Affairs and External Trade as ABC Television has reported.
"Äustralian High Commissioner has had 'neighborly discussion' with the Ministry of Foreign Affairs and External Trade on a number of issues pertinent to the relationship between Solomon Islands and the Australian Government. The Four Corners Program of ABC was merely part of the range of issues discussed", statement read.
OPMC however expressed its concerns of the Four Corners' program and alleges that program spewed number of misinformation.
"It is a baseless allegation to say that a Chinese firm is going to buy off the Kolombangara Forests Products Limited (KFPL) on Kolombangara Island, Western Province", statement said adding at no time the shareholders' have made a decision to sell off the company to a Chinese firm.  
OPMC also made it clear that the People's Republic of China (PRC) has no intention to set up a naval base at Kolombangara as Angus Grigg of the Four Corners program would like to portray to his viewers.
"It was obvious that Grigg was putting words into the mouths of the interviewees and that speaks volumes of his intention which is clearly to cause division between the governments of Australia and Solomon Islands", OPMC said.