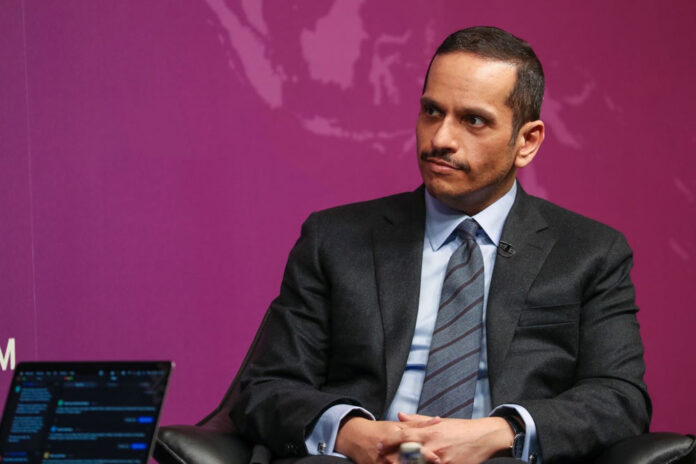 Deputy Prime Minister and Minister of Foreign Affairs of State of Qatar Sheikh Mohammed bin Abdulrahman Al Thani has lashed out against "arrogant" critics of the FIFA World Cup being hosted by Qatar saying that sports should never be politicized.
FIFA World Cup is beginning on 20 November and ending on 18 December. Qatar was awarded the tournament in 2010 and has since spent around $8 billion on improving infrastructure and building state of the art stadiums in the country.
In an interview with Sky News the Deputy Prime Minister described negative media coverage of the upcoming tournament as "misinformation".
"Preaching from a distance is not a solution," he said. "Boycotting the World Cup or those who are not coming to the World Cup, it's their decision at the end of the day but why they want to deprive the people and the public from attending and enjoying the World Cup".
Al Thani said that ever since we have been awarded the Football World Cup 12 years ago, Qatar has been subject to a campaign, a systematic campaign started from bribing and buying the World Cup. Now this campaign has reached to a level where Qatar is called as an unfootable Nation unfortunately.
"Why don't they just come and see themselves and experience themselves. A preaching from a distance is not a solution", he added.
"We always say that sports should never be politicized. What kind of message they are sending for their own public if they are just criticizing and preaching from a distance?"
He asked to those (hate mongers) to look at their own problems at their own countries which they are turning a blind eye.
He said not just the people of State of Qatar but people around the world are now seeing this is just a sense of arrogancy, some people who cannot accept a small country in the Middle East is going to host the World Cup.
On a question about England football captain who is going to wear a one love armband, he said that the patriots FIFA rules are not our rules, it's for the FIFA whatever they allow or not allow, it's not for Qatar to make decision.
On criticism over workers' rights and LGBTQ issues, Al Thani said we are welcoming everyone in Qatar and not discriminating anyone. We are repeatingly saying that everybody is welcome. We would like to invite everyone to enjoy the football, to enjoy the festivity and the celebrations.
He asked why some people are spreading disinformation that Qatar will discriminate someone. What we are trying to say that we have our society, and we have cultural norms as well. What our society likes or dislikes, we are not going to change them for four weeks event.
"We respect every individual and expecting from everyone coming to Qatar to respect our laws".
He explained that Qatari laws do not allow public affection but holding hands in public is not a crime.
He rejected the tally of foreign workers died during the constructions of football infrastructure.
"Statistics Department published every fatality every year. The figures given in western media is untrue and unfortunately irresponsible.".
He said Qatar has laws and regulations and government strictly implement them. He asked why if any case happened in Qatar, the government is blamed whereas if exactly same happened in Europe, the companies will be blamed. It's a double standard which we are trying to highlight.