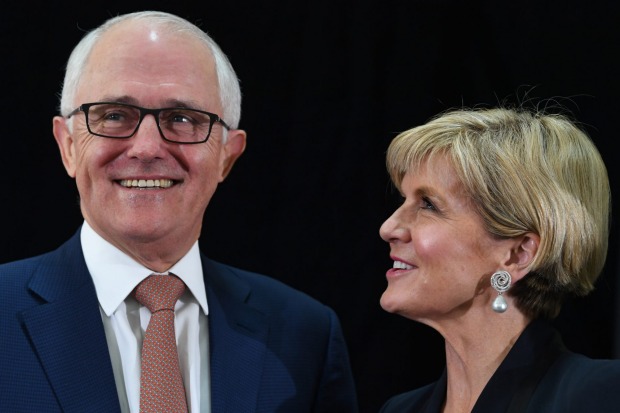 Unlike China, US administration has endorsed the Turnbull government's foreign policy white paper with a senior US diplomat saying the document outlines "issues of concern" that are shared by the US and Australia.
US Deputy Assistant Secretary of State Matt Matthews said the US welcomed the paper and would work with Australia to uphold order in the Indo-Pacific.
"Both our nations are diverse democracies with foreign policies based on the principles of individual freedoms, open markets and the rule of law," Mr Matthews said in a statement.
"Our alliance and overall relationship is an affirmation of the timeless nature of these shared foundational principles, Australian Financial Review quoted him as saying."The United States will continue to work together with Australia and other partners to uphold the rules-based global order that has underpinned Indo-Pacific stability, prosperity, and peace."
The foreign policy blueprint released last week reaffirms Australia's strong preference for a fully engaged US in the region to maintain stability, but raises the possibility that its 70-year leadership in Asia may not be fully depended on due to US domestic political volatility and China's rising assertiveness.
China gave a mixed response to the paper last week, after the document said the South China Sea was a "major fault line" and raised concerns about the "unprecedented pace and scale of China's activities".
"The white paper has a positive assessment of China's development and the China-Australia relationship but it made some irresponsible comments on the South China Sea," a Chinese foreign ministry spokesman said last Thursday.
"Australia is not directly involved. It has said repeatedly it does not take sides. We would like them to stop making irresponsible comments."