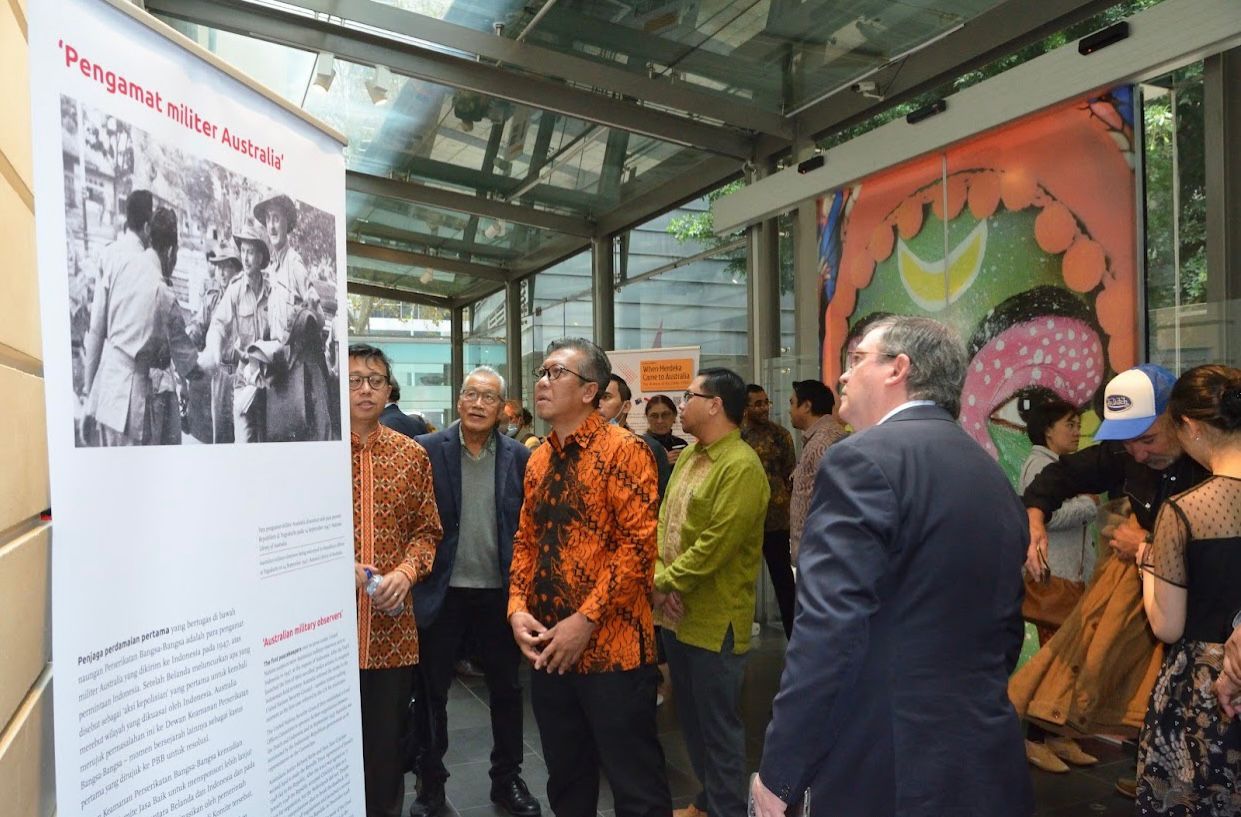 To showcase the role of the Indonesian diaspora and the Australian support against Dutch attempts to re-colonise Indonesia in late 40s, Indonesian Diaspora Network Victoria arranged an exhibition in Melbourne.
The Consul General of Indonesia in Melbourne, Mr Kuncoro Giri Waseso, officially opened the exhibition on Friday, 27 May 2022, by chiming a gong, an Indonesian musical instrument used in the Javanese gamelan.
The opening ceremony was also attended by Mr Bwe Thay, the Deputy Chairperson of Victoria Multicultural Commission, Anthony Liem, Australian Royal Historical Society – Sydney, and Frank McGuire, Member of State Parliament – Broadmeadows.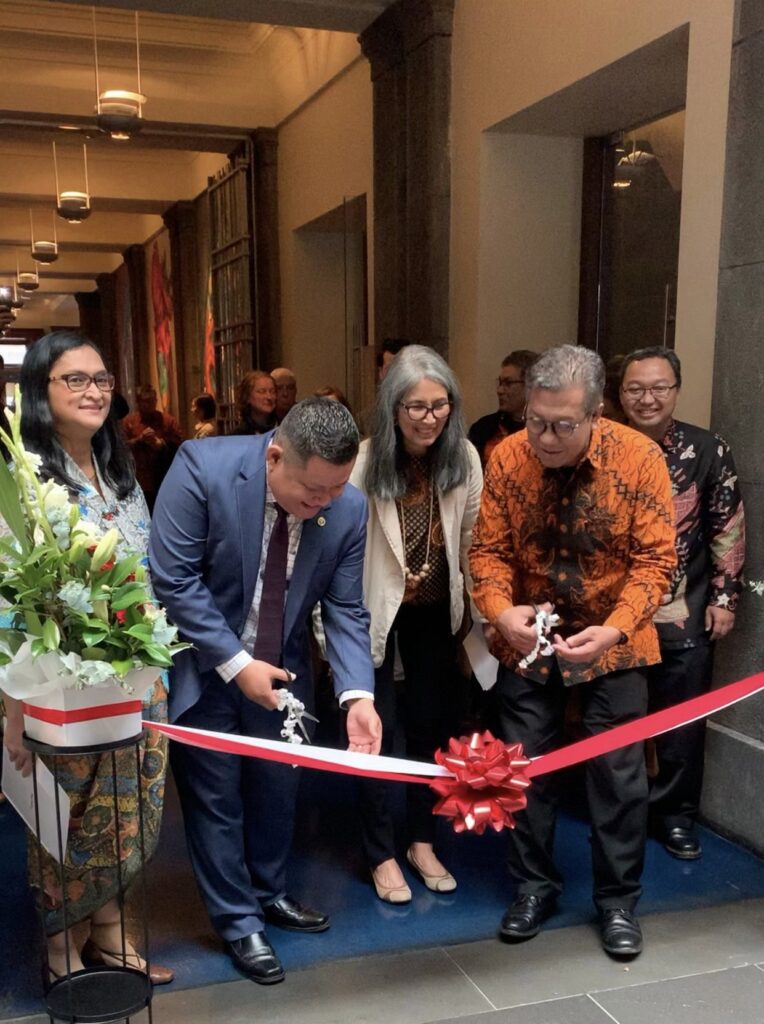 Consul General Kuncoro commented that the exhibition is significant to educate people about the forgotten history personally, this exhibition is meaningful.
The historical contents in the exhibition are very little known by many people, that the relationship between Indonesia and Australia can be traced way back before the modern era.
Mr Thay also addressed the opening ceremony and encouraged everyone to come. "This exhibition is very educational, and I enjoyed the dance performances. It's really beautiful and represented multicultural background".
The exhibition features correspondence between Indonesian President Sukarno and the Australian Prime Minister, photos, visual historiography documents, personal stories and archival material.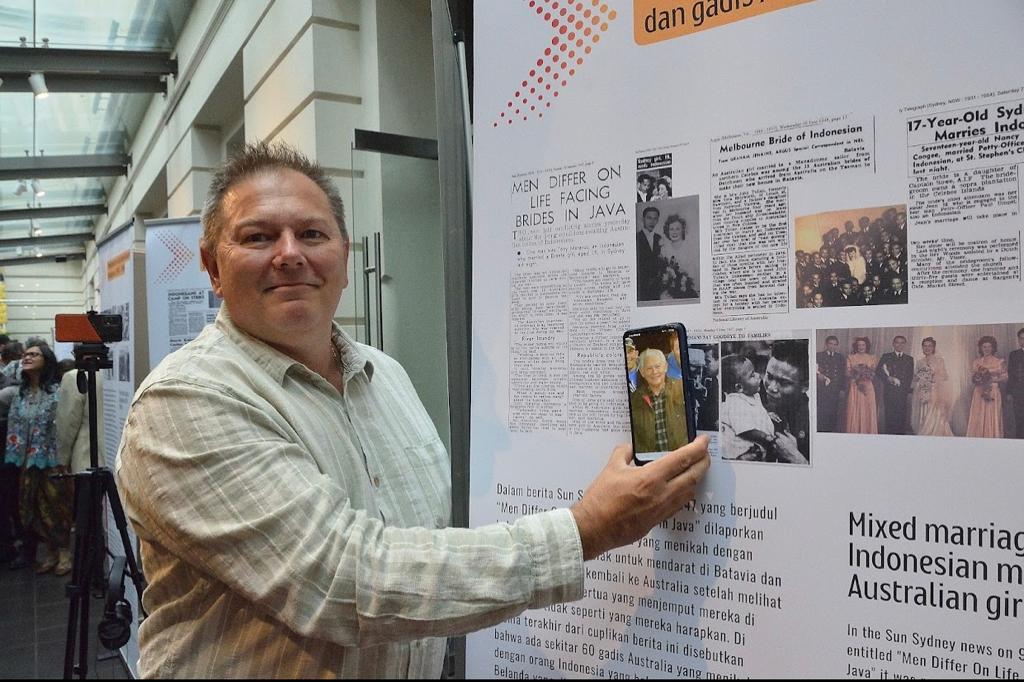 There will be a film screening of Indonesia Calling (1946), directed by Joris Ivens. This documentary explores the refusal of seamen and waterside workers to service Dutch ships known as the Black Armada, containing arms and ammunition destined for Indonesia. This pop-up exhibition also features a storytelling corner and cultural performances.
Indonesian Diaspora Network Victoria (IDN VIC) is a non-profit organisation for all Indonesian Diasporas living in Victoria, Australia. As a chapter of a global network, IDN VIC provides a voice and medium for communities concerned with Indonesian development and channels the aspirations of Indonesian diasporas to embrace the multiculturalism of Australia.