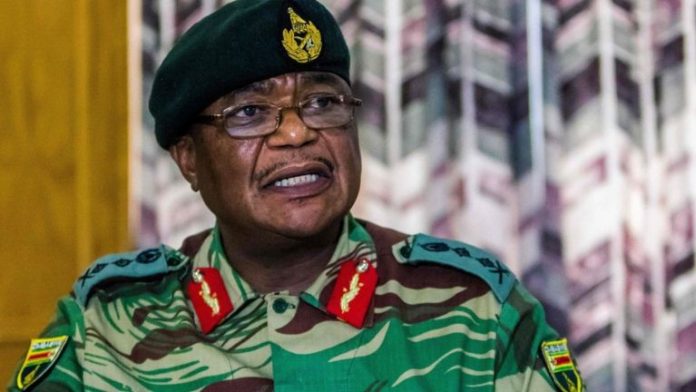 Zimbabwe's army chief has warned those responsible for "purging" the country's ruling Zanu-PF party to stop, or the military will step in.
The rare intervention comes just a week after President Robert Mugabe sacked his deputy Emmerson Mnangagwa.
General Constantino Chiwenga, who appeared at a news conference with another 90 senior army officers, did not refer to anyone by name.
Mr Mnangagwa, once seen as a successor to Mr Mugabe, has fled into exile.
Mr Mugabe's wife Grace, who is now the favourite to succeed her husband, referred to Mr Mnangagwa as a snake which "must be hit on the head".
Speaking at the army's headquarters, General Chiwenga said the removal of people who were involved in the independence struggle, like Mr Mnangagwa, would not be tolerated.
"The current purging, which is clearly targeting members of the party with a liberation background, must stop forthwith," he told those gathered for the news conference.