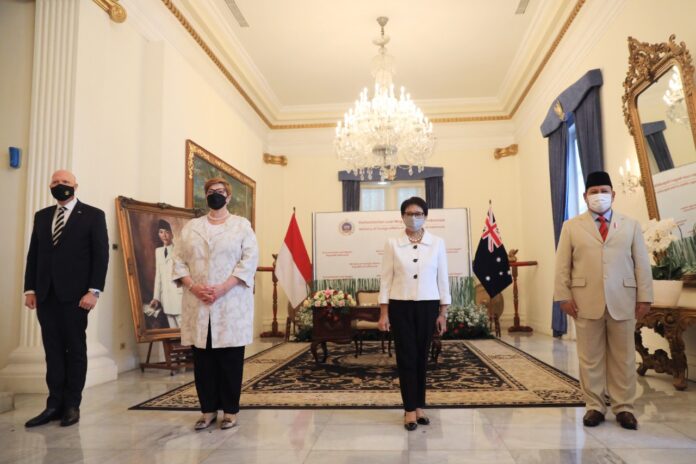 Australia and Indonesia Thursday agreed for Comprehensive Defense Cooperation and signed MoUs on Countering Terrorism and Violent Extremism, Cyber Cooperation and Emerging Cyber Technology and Defence Cooperation.
The agreements were signed during the trip to Jakarta, by Foreign Minister Marise Payne and Defence Minister Peter Dutton for 2+2 ministerial meeting with their Indonesian colleagues Foreign Minister Retno Marsudi and Defence Minister Prabowo Subianto.
Prior to 2+2 meeting, defence minister Dutton met his Indonesian counterpart in his office and discussed defence cooperation between Australia and Indonesia.
Later, the two Defense Ministers signed an update of the Defence Cooperation Arrangement (DCA) which is an important document to become an umbrella of comprehensive defense cooperation in the future.
"We have also agreed to work hard to improve this DCA into a stronger agreement for the defense cooperation of the two countries within the framework of strategic partnership," Indonesian defence minister Prabowo told media at a joint press briefing.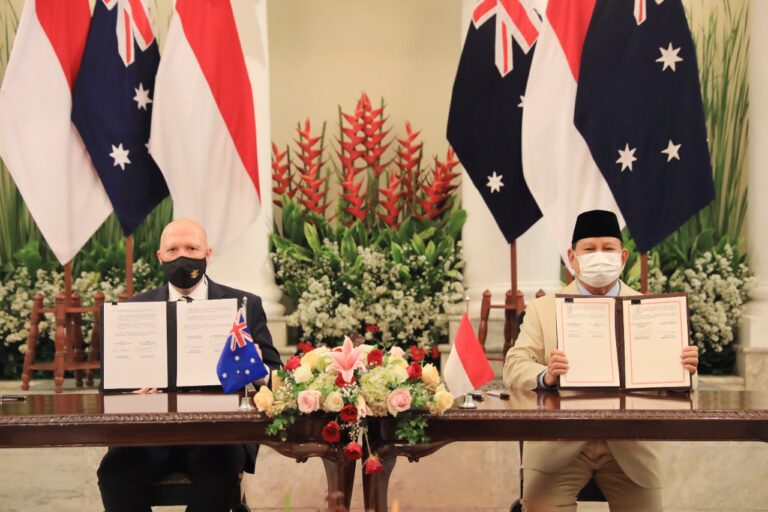 He said we also discussed the possibility of the Australian side opening its training area for Indonesian military units, to participate in joint exercises, and opened opportunities for TNI Cadets to attend the Australian Armed Forces Academy and The Royal Military College, Duntroon, Australia, which will be the first time in the history of defense cooperation relations between Indonesia and Australia.
"Indonesia and Australia must become the anchors of cooperation in the Indo-Pacific region," said Dutton, describing the region as "increasingly contested".
Indonesian Foreign Minister said that Australia and Indonesia are Comprehensive Strategic Partners and we are glad to see this partnership grow from strength to strength.
Ministers also discussed regional issues including political developments in Afghanistan and Myanmar.
"Indonesia and Australia are committed to contributing humanitarian assistance for the people of Myanmar and we underlined the importance of implementation of Five Points of Consensus", Retno Marsudi told media.
She underscored the importance of building an inclusive government in Afghanistan and stressed for the respect of human rights, especially the rights of women and girls.
"Indonesia hopes that Afghanistan is not used as a breeding and training ground for terrorist organizations and activities that threaten peace and stability in the region", she maintained.
Foreign Minister Marise Payne without naming China said we welcome a region that supports a level playing field based on rules and norms to ensure healthy competition rather than competition that risks sliding into instability or conflict.
"Australia and Indonesia are well placed to cooperate on this vision", she remarked.