Eduardo Peña, the Ambassador of Mexico to Australia is seeking Australian support for the Mexican candidacy for the WTO to...
International Community hailed Morocco for hosting much needed dialogue between Libyan factions. The Kingdom of Morocco hosts, since the 6th of September,...
Amnesty International has called on the Australian Government to disclose all defence deals it has made with Saudi Arabia, as the humanitarian crisis in...
NATO Secretary General Jens Stoltenberg will pay three days visit to Australia from 6 to 8 August to strengthen time tested strategic partnership between...
The first thing many financial advisers will tell you is to make decisions based on the law of the day, not in anticipation of...
Russian Embassy in Australia has made it clear that Russia pursues an independent foreign policy, and no one should expect to play Russia off,...
The joint military exercise of gulf nations 'Joint Al-Jazeera Shield Drill 10' which concluded its fourth and final phase in Saudi Arabia has raised...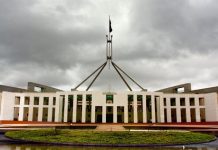 Yasir Rehman Amid the unending citizenship fiasco, Prime Minister Turnbull and his coalition government facing lowest acceptance revealed in the latest Newspoll, which would see...