Embassy of Afghanistan in Australia on behalf of people of Afghanistan, has expressed its sincere gratitude to the Government and people of...
The Ministry of Defence of the Russian Federation has accused United States and NATO for launching a plan to falsely blaming Russian...
One Nation leader Pauline Hanson has said that she hasn't made up her mind on same-sex marriage, but will allow her party colleagues a...
The Government of Vanuatu while honouring its special relations with China Thursday rejected the assertion by an Australian media group that that corruption and...
The 5th round of EU-Australia Free Trade Agreement kick started Monday as a team of European Union (EU) officials led by EU's chief negotiator...
Australian government is frustrated that China and Solomon Islands have officially signed a framework agreement on bilateral security cooperation as Australia fears...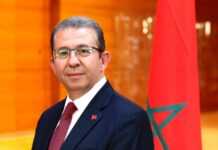 The year 2021 marks the 19th anniversary of the transformation of the Organisation of African Unity (OAU) to the African Union (AU)....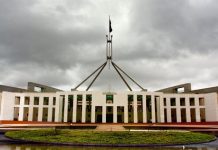 Yasir Rehman Amid the unending citizenship fiasco, Prime Minister Turnbull and his coalition government facing lowest acceptance revealed in the latest Newspoll, which would see...
The joint military exercise of gulf nations 'Joint Al-Jazeera Shield Drill 10' which concluded its fourth and final phase in Saudi Arabia has raised...