Ambassador of State of Qatar to Australia Saad Al Mahmoud Thursday met Australian Minister for Sport Anika Wells in her office and...
To homage to the martyrs of the Second Karabakh War, Azerbaijan September 27 celebrated Remembrance Day. In the honour of martyrs a...
Defence Minister is being urged to cancel military exercises with Saudi Arabia while the nation continues to enforce a blockade on Yemen that has...
Former NSW premier Kristina Keneally will be Labor's star candidate in the Bennelong byelection. The shock announcement means Labor will have a strong chance of...
Emirates, the world's largest international airline, today announced a $15.1 billion (Dh55.4 billion) commitment for 40 Boeing 787-10 Dreamliners. In the presence of His Highness...
Federal Government as part of its election commitment has reinstated the role of Ambassador for Climate by appointing Ms Kristin Tilley as...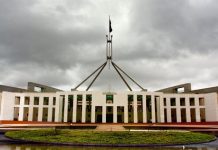 Yasir Rehman Amid the unending citizenship fiasco, Prime Minister Turnbull and his coalition government facing lowest acceptance revealed in the latest Newspoll, which would see...
The joint military exercise of gulf nations 'Joint Al-Jazeera Shield Drill 10' which concluded its fourth and final phase in Saudi Arabia has raised...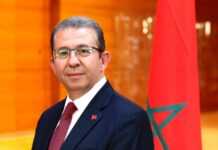 The year 2021 marks the 19th anniversary of the transformation of the Organisation of African Unity (OAU) to the African Union (AU)....