To mark Saudi Arabia's 92nd National Day, Saudi Arabia's Ambassador to Australia, H.E Mesaad bin Ibrahim Al-Sulaim held a reception at Hyatt...
To homage to the martyrs of the Second Karabakh War, Azerbaijan September 27 celebrated Remembrance Day. In the honour of martyrs a...
Prime Minister Scott Morrison Thursday expressed deep concerns over Turkey's military operation into northeastern Syria warning that it will have grave consequences...
Acting Prime Minister Julie Bishop has accused Bill Shorten of "seeking to undermine the integrity of the parliament" by "hiding evidence" about Labor MPs...
The first thing many financial advisers will tell you is to make decisions based on the law of the day, not in anticipation of...
Australia's first MQ-4C Triton Remotely Piloted Aircraft System has been rolled out on September 15 through a partnership between the Australian Department...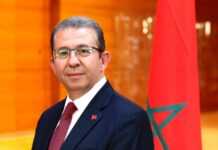 The year 2021 marks the 19th anniversary of the transformation of the Organisation of African Unity (OAU) to the African Union (AU)....
The joint military exercise of gulf nations 'Joint Al-Jazeera Shield Drill 10' which concluded its fourth and final phase in Saudi Arabia has raised...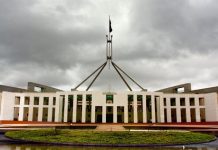 Yasir Rehman Amid the unending citizenship fiasco, Prime Minister Turnbull and his coalition government facing lowest acceptance revealed in the latest Newspoll, which would see...