Senator David Shoebridge while emphasising for the universality of human rights has called on international community to protect the human rights of...
Some leaders remain popular in history, but some leaders create history. Heydar Aliyev, the architect of modern Azerbaijan was one of them....
Tasmanian senator Jacqui Lambie has announced to resign from the Federal Parliament after her dual citizenship was confirmed by British authorities. Her father was...
The Daughter and Senior Advisor of the American President, Ms. Ivanka Trump paid a three days visit, last week, to the Kingdom of Morocco...
In a bid to boost trade with the largest trading partner of Australia, Immigration Minister Peter Dutton has signed a Mutual Recognition Arrangement with...
Australian Ambassador to the Kingdom of Australia Mark Donovan along the Ambassador of New Zealand to the Kingdom, Barney Riley met with...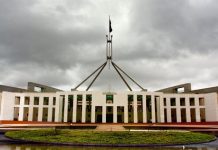 Yasir Rehman Amid the unending citizenship fiasco, Prime Minister Turnbull and his coalition government facing lowest acceptance revealed in the latest Newspoll, which would see...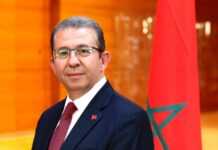 The year 2021 marks the 19th anniversary of the transformation of the Organisation of African Unity (OAU) to the African Union (AU)....
The joint military exercise of gulf nations 'Joint Al-Jazeera Shield Drill 10' which concluded its fourth and final phase in Saudi Arabia has raised...