"Being like-minded nation, sharing common values and priorities for democracy, human rights, rules-based international order and largest trading partner in Latin America, Mexico is poised...
Located at the crossroads of cultures and civilizations with its multiple African, Mediterranean and Muslim identity, Morocco emerged, during the last decade as one...
Queensland Labor has won the state election, after Liberal National Leader Tim Nicholls rang Annastacia Palaszczuk to concede defeat, nearly two weeks after voters...
After ruling out working with One Nation, Premier Annastacia Palaszczuk has ruled out working with any of the minor parties if they hold the...
Pacific nation Samoa has ratified the Pacific Agreement on Closer Economic Relations Plus ta taking the lead as first of the Pacific Island nations...
Australia will host the Asia-Pacific Ministerial Conference for Disaster Risk Reduction from 23 to 26 June next year in Brisbane, in partnership with the...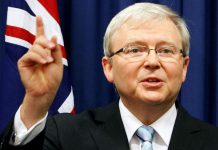 Former Australian Prime Minister Kevin Rudd has said that an agreement between China and the United States would not only be good for both...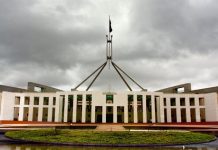 Yasir Rehman Amid the unending citizenship fiasco, Prime Minister Turnbull and his coalition government facing lowest acceptance revealed in the latest Newspoll, which would see...
The joint military exercise of gulf nations 'Joint Al-Jazeera Shield Drill 10' which concluded its fourth and final phase in Saudi Arabia has raised...