Embassy of Peoples Republic of China in Australia has strongly reacted over the remarks attributed to US Ambassador in Australia.
Foreign Minister of Iran Javad Zarif has emphasized that there is no military solution in Afghanistan rather presence of foreign forces historically provided a...
Liberal senator Zed Seselja will push for conservative amendments to a same-sex marriage bill the Senate is considering as the upper house resumed debate...
Pakistan's vibrant community in Australia Tuesday celebrated 72nd Independence Day of Pakistan in all major Australian cities with great pride and joy and renewed...
The 5th round of EU-Australia Free Trade Agreement kick started Monday as a team of European Union (EU) officials led by EU's chief negotiator...
Mr. Timothy Weeks, the Australian academic who had remained hostage in Afghanistan for more than three years has commended Pakistan role and support in...
The joint military exercise of gulf nations 'Joint Al-Jazeera Shield Drill 10' which concluded its fourth and final phase in Saudi Arabia has raised...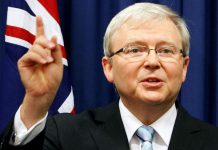 Former Australian Prime Minister Kevin Rudd has said that an agreement between China and the United States would not only be good for both...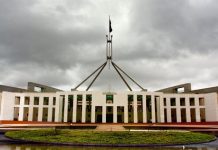 Yasir Rehman Amid the unending citizenship fiasco, Prime Minister Turnbull and his coalition government facing lowest acceptance revealed in the latest Newspoll, which would see...