Ambassador of United Arab Emirates in Australia Abdulla Al Subousi Tuesday reaffirmed UAE strong commitment to have deep rooted business and economic...
Qatar has reiterated that there is no military solution to Afghan conflict and it can only be addressed through a peaceful resolution.
Liberal senator Zed Seselja will push for conservative amendments to a same-sex marriage bill the Senate is considering as the upper house resumed debate...
Foreign Minister Julie Bishop will represent Australia next week at the ministerial meeting of the US-led International Coalition against Daesh (IS). Kuwait is hosting...
Former NSW premier Mike Baird was paid almost $900,000 for his first five months as the head of National Australia Bank's institutional banking. NAB's annual...
Foreign Minister Marise Payne will represent Australia at the 19th Commonwealth Foreign Affairs Ministers' Meeting and the 2 days Global Conference for Media Freedom...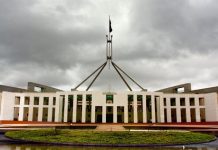 Yasir Rehman Amid the unending citizenship fiasco, Prime Minister Turnbull and his coalition government facing lowest acceptance revealed in the latest Newspoll, which would see...
The joint military exercise of gulf nations 'Joint Al-Jazeera Shield Drill 10' which concluded its fourth and final phase in Saudi Arabia has raised...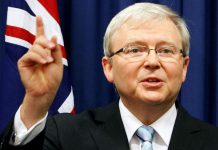 Former Australian Prime Minister Kevin Rudd has said that an agreement between China and the United States would not only be good for both...