Despite differences over Australia's deportation policy, Australia and New Zealand Friday wowed to work together to preserve the liberal international order and...
Republic of Azerbaijan on November 08 marked the first anniversary of its victory liberating the Armenian-occupied territories in the Karabakh region declaring...
Members of the federal parliament will need to publicly disclose family history and any steps taken to renounce dual citizenships under a motion expected...
Australia has strongly condemned the latest attacks on shipping in the Gulf of Oman. Two vessels - the Japanese-owned Kokuka Courageous and the Norwegian-owned Front...
Former NSW premier Mike Baird was paid almost $900,000 for his first five months as the head of National Australia Bank's institutional banking. NAB's annual...
High Commissioner for Pakistan to Australia, Zahid Hafeez Chaudhri, Wednesday presented his credentials to the Governor-General of the Australia His Excellency Sir...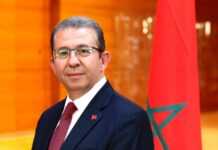 The year 2021 marks the 19th anniversary of the transformation of the Organisation of African Unity (OAU) to the African Union (AU)....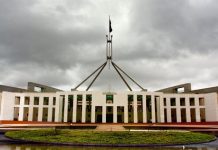 Yasir Rehman Amid the unending citizenship fiasco, Prime Minister Turnbull and his coalition government facing lowest acceptance revealed in the latest Newspoll, which would see...
The joint military exercise of gulf nations 'Joint Al-Jazeera Shield Drill 10' which concluded its fourth and final phase in Saudi Arabia has raised...