Russian Embassy in Australia has dismissed the baseless accusations of Australia and other members of the Five Eyes alliance accusing Russia of cyber attacks aimed at stealing research...
The Kingdom of Morocco under the instructions of Mohammed VI, King of Morocco, provides medical assistance for African Peers to combat COVID-19. This comes...
NATO Secretary General Jens Stoltenberg will pay three days visit to Australia from 6 to 8 August to strengthen time tested strategic partnership between...
Australia has ratified the Optional Protocol to the Convention against Torture – eight years after signing the treaty which paved the way to independent...
Pacific nation Samoa has ratified the Pacific Agreement on Closer Economic Relations Plus ta taking the lead as first of the Pacific Island nations...
War of words between Beijing and Canberra is escalating as Australian Treasurer Josh Frydenberg Wednesday dismissed China's anger on Home Affairs Minister...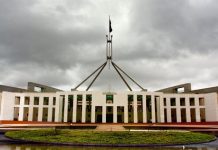 Yasir Rehman Amid the unending citizenship fiasco, Prime Minister Turnbull and his coalition government facing lowest acceptance revealed in the latest Newspoll, which would see...
The joint military exercise of gulf nations 'Joint Al-Jazeera Shield Drill 10' which concluded its fourth and final phase in Saudi Arabia has raised...