Ambassador of Israel to Australia Mark Sofer and NSW Acting Secretary Health Susan Pierce have signed a declaration of intent for collaboration in the...
For the United States, independence is not an option for settling the dispute over the Moroccan Sahara, writes the US daily The Wall Street...
Australian Governor General Peter Cosgrove Friday signed the law to legalise same-sex marriage completing the legal process and formally changing the Marriage Act. New same-sex...
Pakistan's vibrant community in Australia Tuesday celebrated 72nd Independence Day of Pakistan in all major Australian cities with great pride and joy and renewed...
With far reaching monetary and capital market reforms and stringent regulations to ensure a sustainable economic development, Morocco is rapidly establishing itself as a...
Australia and Fiji have reaffirmed their commitment to an enduring defence relationship as both nations announced the next phase of the $40 million Blackrock...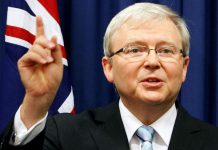 Former Australian Prime Minister Kevin Rudd has said that an agreement between China and the United States would not only be good for both...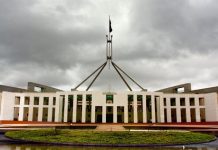 Yasir Rehman Amid the unending citizenship fiasco, Prime Minister Turnbull and his coalition government facing lowest acceptance revealed in the latest Newspoll, which would see...
The joint military exercise of gulf nations 'Joint Al-Jazeera Shield Drill 10' which concluded its fourth and final phase in Saudi Arabia has raised...