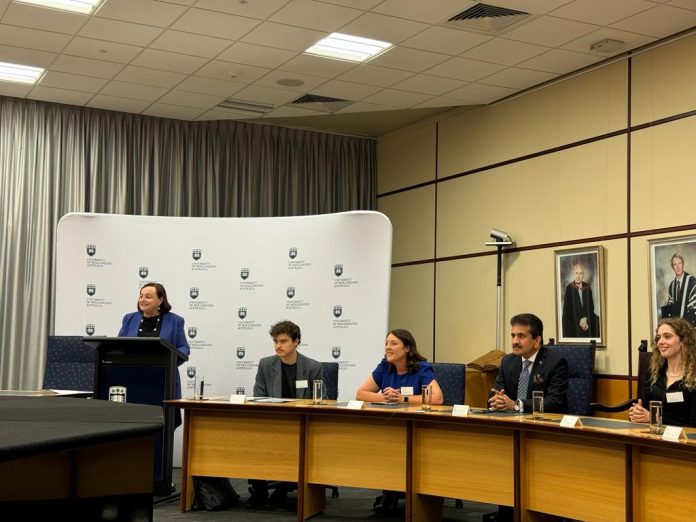 The University of Wollongong (UOW) Thursday launched its most prestigious Vice-Chancellor's Leadership Scholarship for Pakistan. The programme is aimed at inspiring a new generation of young, passionate leaders and providing them the knowledge, skills, and worldviews to be future leaders. Two Pakistani students will be awarded the scholarship every year.
The Scholarship was launched at a momentous ceremony by the High Commissioner for Pakistan to Australia, H.E. Zahid Hafeez Chaudhri together with the Vice-Chancellor and President of the UOW, Professor Patricia M. Davidson and former Captain of the Australian Cricket team and Global Brand Ambassador of the UOW, Adam Gilchrist.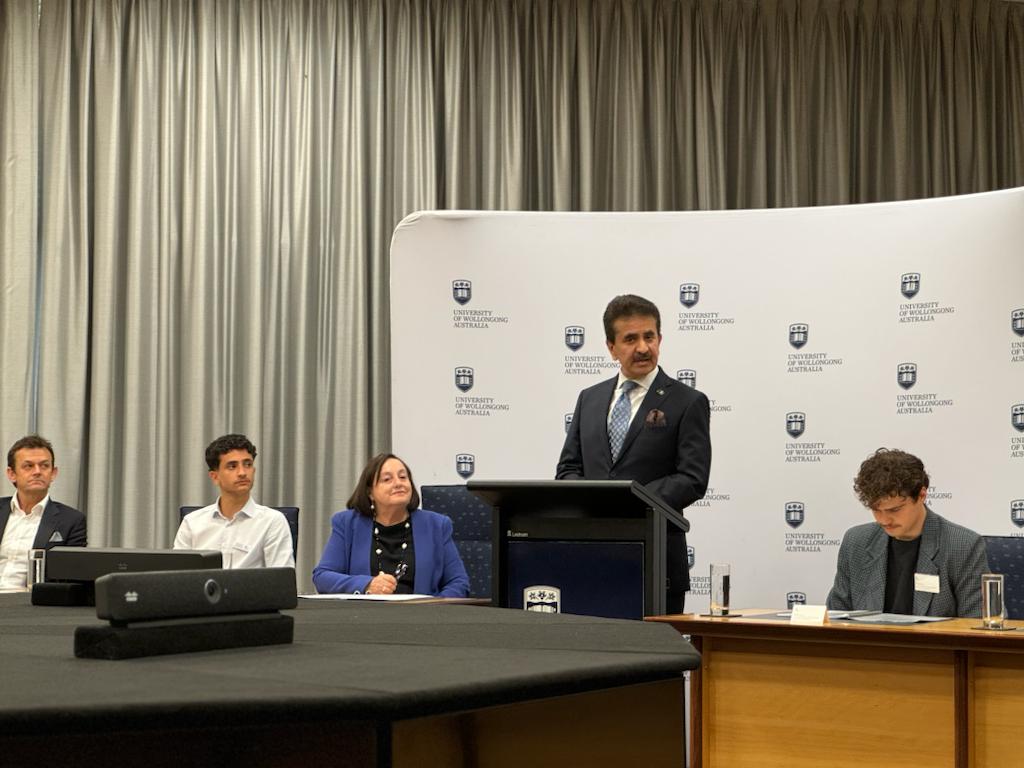 Speaking at the occasion, the High Commissioner thanked the Vice-Chancellor for extending the Leadership Scholarship to Pakistan. Commending the initiative, he stated, "I am sure these scholarships will provide a tremendous opportunity for outstanding emerging leaders from Pakistan to study at one of Australia's top universities."
Highlighting the significance of the programme, the High Commissioner observed, "This initiative will not only enable our future leaders to develop academically and professionally but also experience diverse Australian culture and build lasting positive relationships with Australia".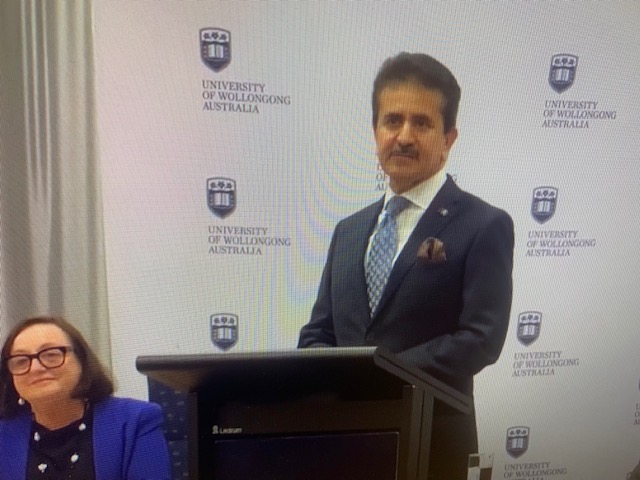 Emphasizing the robust education sector cooperation between Pakistan and Australia, the High Commissioner stated, "Pakistan and Australia enjoy excellent bilateral relations with strong education sector cooperation. Currently, more than 27,000 Pakistani students are enrolled in various Australian universities, with approximately 1,000 of them studying at the UOW".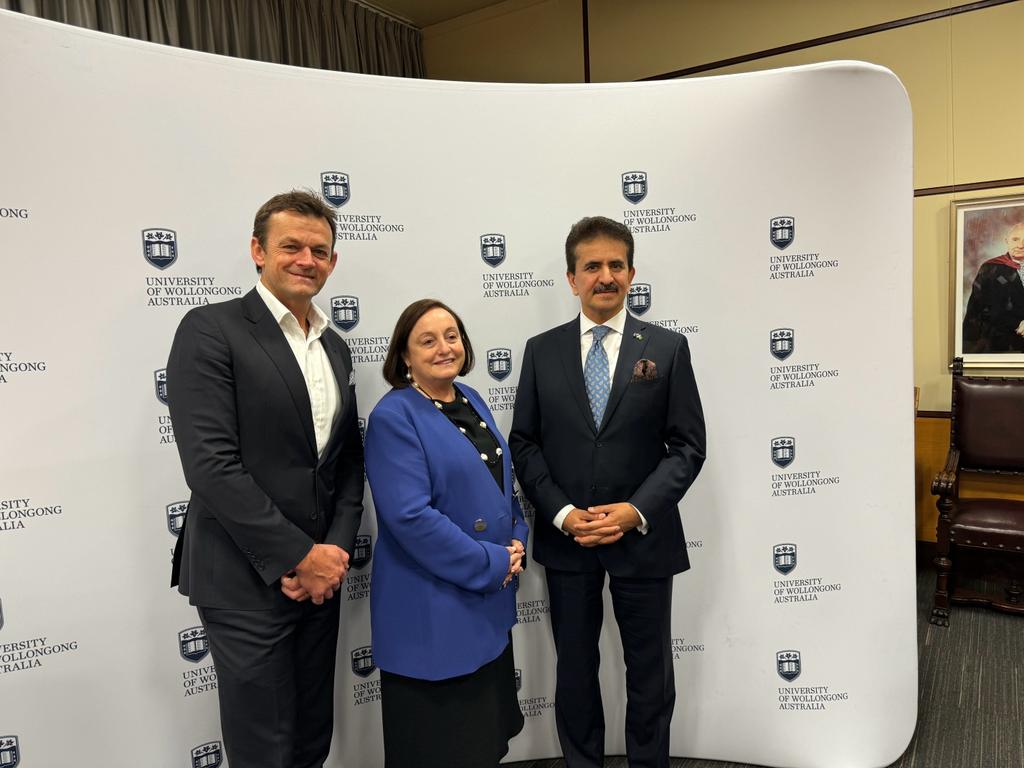 Describing the youth as Pakistan's greatest national asset, the High Commissioner thanked the UOW for being an invaluable partner in its human resource development efforts.
Speaking at the occasion, Vice-Chancellor Patricia Davidson, said, "We are proud to extend the reach of our Vice-Chancellor's Leadership Scholarship program to Pakistan. This initiative aligns with our vision of creating a brighter future through education."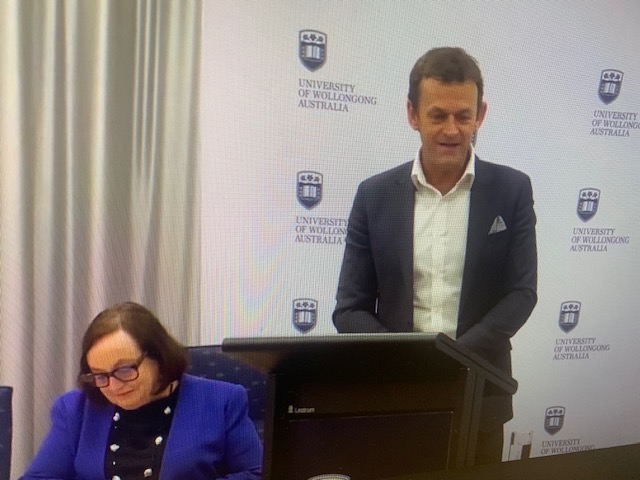 In his remarks, Adam Gilchrist said, "I'm excited to be a part of this expansion. These scholarships will empower talented students from Pakistan to pursue their dreams and make a positive impact on the world."
The High Commission will continue its engagement with major Australian universities to create more opportunities for Pakistani students and further strengthen education sector cooperation between Pakistan and Australia.