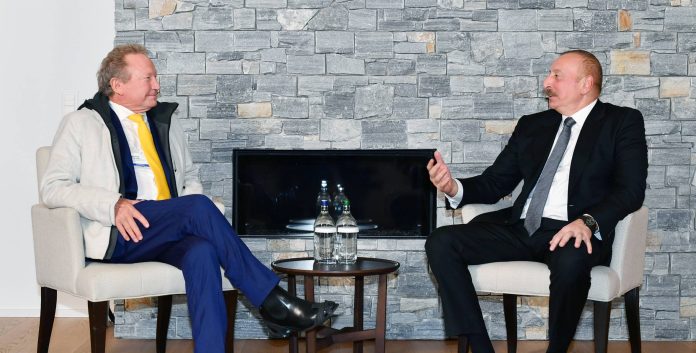 Heydar Aliyev, a powerful and influential political leader, played a pivotal role in shaping Azerbaijan's energy landscape and its global impact. His strategic vision and determination enabled Azerbaijan to resurrect its energy sector after the collapse of the USSR, laying the foundations for the nation's energy independence and security. Today, Azerbaijan commemorates his legacy and recognizes the ongoing efforts of President Ilham Aliyev, who continues to build upon the groundwork set by Heydar Aliyev.
Under Heydar Aliyev's leadership, Azerbaijan played a crucial role in reconstructing Europe's energy supply map. Projects such as the Baku-Tbilisi-Ceyhan and Baku-Tbilisi-Erzurum pipelines have contributed to Europe's energy security and diversified energy routes, ensuring a stable and sustainable energy supply for the continent. These initiatives are a testament to Heydar Aliyev's foresight in understanding the importance of energy security for Azerbaijan and its partners. Furthermore, Heydar Aliyev's strong relations with Turkey, Great Britain, and the United States and his strategic vision allowed Azerbaijan to develop alternative transit routes for Caspian oil and gas, bypassing Russia and fostering economic cooperation in the region.
Continuation of Energy Policy by President Ilham Aliyev
President Ilham Aliyev has carried on his father's energy policies, overseeing the implementation of significant energy projects in Azerbaijan. The Southern Gas Corridor, which includes the South Caucasus Pipeline, TANAP, and TAP, is one such example. Over the past two years, 21 billion cubic metres of gas have been supplied to Europe through this corridor. These projects have further cemented Azerbaijan's role as a reliable energy partner for Europe and beyond.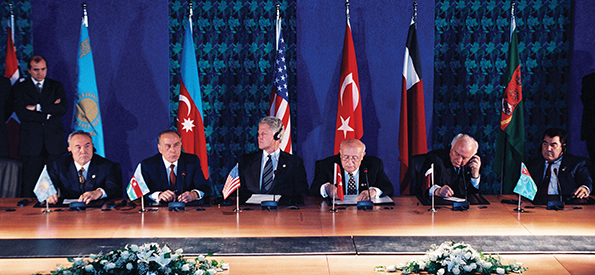 With the successful completion of the second Karabakh war, President Aliyev has also turned his attention to developing an active regional policy in Central Asia, receiving support from the United States. This policy shift has attracted attention from regional and global players, such as Kazakhstan, which now considers increased cooperation with Azerbaijan in the field of energy and oil transit through Baku and alternative pipelines to foreign markets a priority.
In line with Heydar Aliyev's strategic vision, President Ilham Aliyev has also sought to strengthen Azerbaijan's ties with major global players such as USA, EU and China. These efforts have expanded Azerbaijan's influence and diversified its energy partnerships, ensuring its long-term energy security and prosperity.
Azerbaijan's New Mission in Green Energy and Australia's Growing Interest in Azerbaijan's Green Energy Sector
In addition to maintaining traditional energy partnerships, Azerbaijan has embraced a new mission in the field of green energy. President Ilham Aliyev's strategic vision for 2030 includes transforming Azerbaijan into a green growth country, with a focus on clean environment and renewable energy. This commitment is reflected in the Memorandum of Understanding signed between President Aliyev and European Commission President Ursula von der Leyen, setting the stage for a green energy corridor between Azerbaijan and the European Union.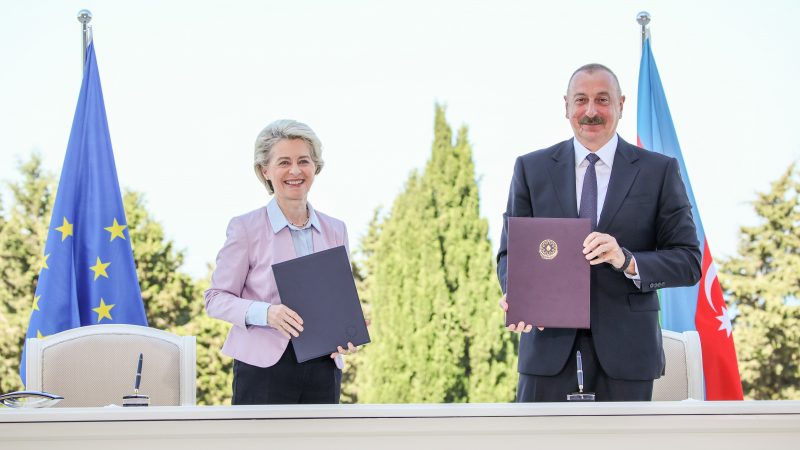 As part of its commitment to green energy, Azerbaijan has struck agreements and memoranda of understanding with foreign energy firms to create up to 22,000 megawatts of wind and solar energy.
Australia, recognizing the potential in Azerbaijan's green energy sector, is showing growing interest in the country's renewable energy initiatives. A recent Framework Agreement signed between Fortescue Future Industries (FFI) and Azerbaijan's Ministry of Energy highlights this interest. The partnership aims to study and develop up to 12GW of potential renewable energy and green hydrogen projects in Azerbaijan. This collaboration not only contributes to Azerbaijan's energy security and transition but also enhances the energy security of partner countries.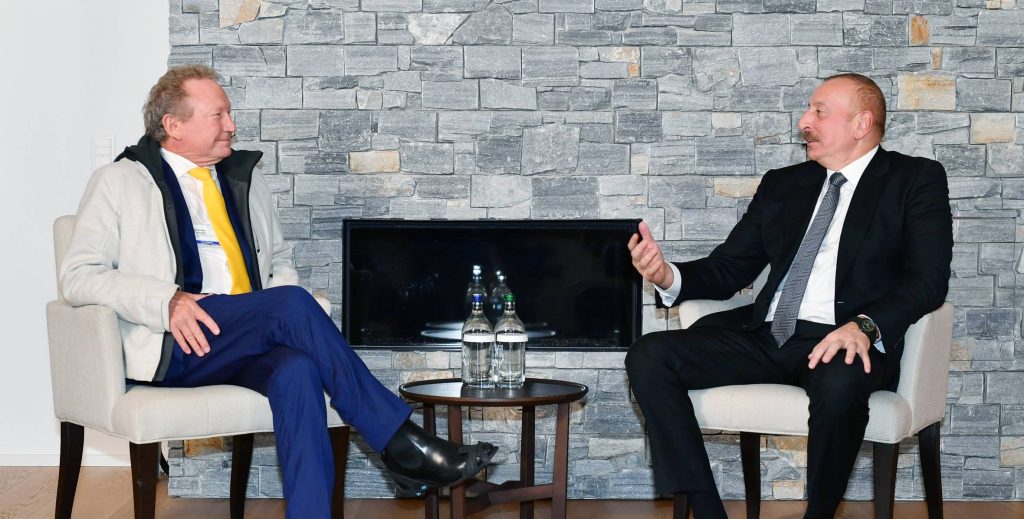 The meeting between President Ilham Aliyev and Andrew Forrest, the CEO of Fortescue Future Industries, in Davos further underscores the importance of this partnership. The parties discussed the potential for cooperation in the field of hydrogen production, including green hydrogen, in Azerbaijan. Their conversation also touched on the excellent investment climate in Azerbaijan and the wealth of renewable energy potential in the country.
In conclusion, Heydar Aliyev's legacy lives on through the continued efforts of President Ilham Aliyev and Azerbaijan's pursuit of a sustainable and secure energy future. The nation's transformation from a traditional oil and gas supplier to a leader in green energy showcases the power of strong leadership and strategic vision. As Azerbaijan moves towards a cleaner, more sustainable energy future, it stands as an example of successful energy policy and a testament to Heydar Aliyev's lasting impact on the world stage.
The growing alliance with Australia in the green energy sector further emphasises Azerbaijan's commitment to a sustainable energy future and its determination to forge strong partnerships with like-minded nations.