ASEAN Foreign Ministers have emphasized the importance of non-militarisation of South China Sea and pursue peaceful resolution of disputes.
The issue was discussed in length at the ASEAN Foreign Ministers' Retreat hosted by Thailand, the current chairman of ASEAN on January 17-18 in Chiang Mai.
The Retreat is the first gathering of the ASEAN Foreign Ministers under Thailand's ASEAN Chairmanship in 2019 with the theme, "Advancing Partnership for Sustainability", said a statement issued by the Embassy of Thailand in Canberra.
During the session ASEAN Foreign Ministers had fruitful discussion on ASEAN's priorities for the year ahead. They supported Thailand's priorities including digital and green ASEAN, seamless ASEAN, the conclusion of Regional Comprehensive Economic Partnership (RCEP) in 2019 and on "Sustainability of Things" aimed at promoting sustainability in all its dimensions.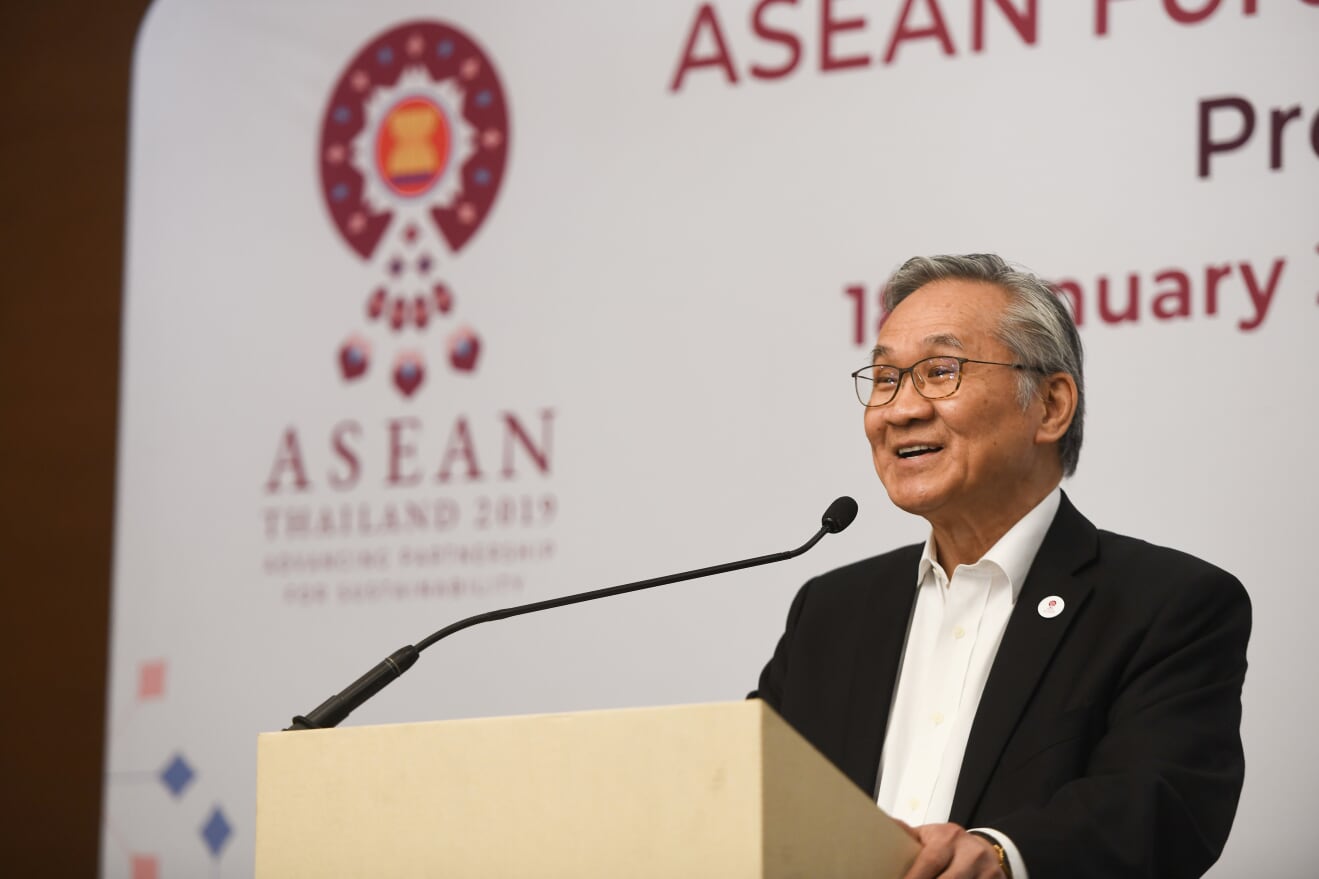 According to a statement of Thai Foreign ministry, ASEAN Foreign Ministers reaffirmed their shared commitment to maintaining and promoting peace, security and stability in the region, as well as to the peaceful resolution of disputes, including full respect for legal and diplomatic processes, without resorting to the threat or use of force, in accordance with the universally recognised principles of international law, including the 1982 United Nations Convention on the Law of the Sea (UNCLOS).
The ASEAN Foreign Ministers exchanged views on regional and international developments and discussed the matters relating to the South China Sea and took note of some concerns on the land reclamations and activities in the area.
They emphasized to avoid actions that may further complicate the situation, and pursue peaceful resolution of disputes in accordance with international law.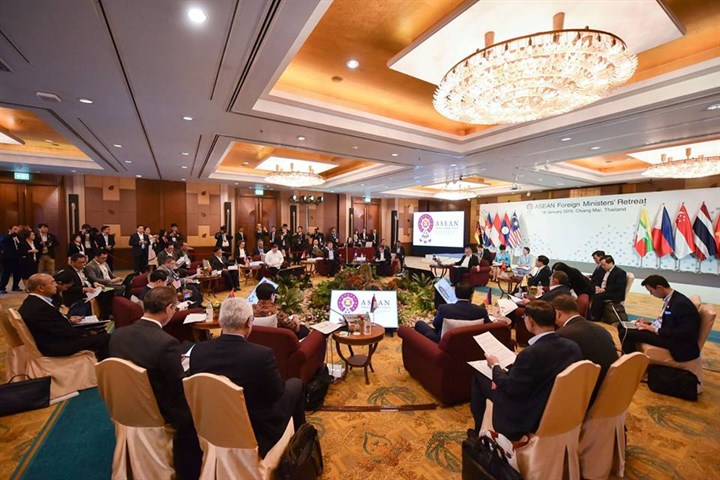 Meeting also urged the importance of non-militarisation and self-restraint in the conduct of all activities by claimants and all other states that could further complicate the situation and escalate tensions in the South China Sea.
ASEAN ministers urged Myanmar government to find a comprehensive and durable solution to address the root causes of the Rakhine State conflict and to create a conducive environment so that the affected communities can rebuild their lives.
They discussed the need to strengthen efforts to counter terrorism and violent extremism in the ASEAN region.