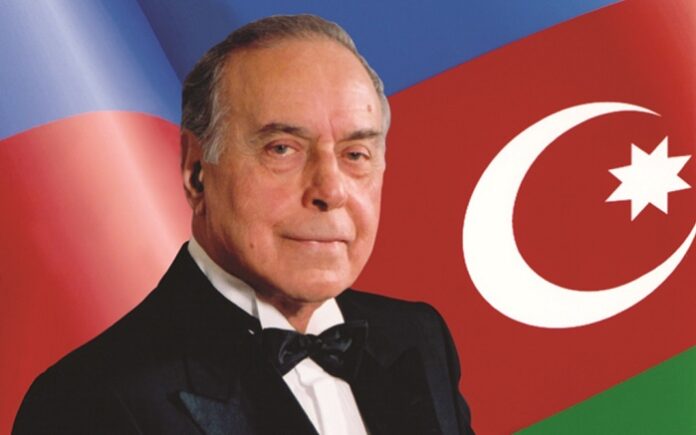 Some leaders remain popular in history, but some leaders create history. Heydar Aliyev, the architect of modern Azerbaijan was one of them. History remembers him as a unique leader, a powerful head of state, a selfless man, and a legendary figure able to carry the difficult task of state-building on his shoulders.
December 12 is the day of commemoration of the National Leader of the Azerbaijani people, Heydar Aliyev.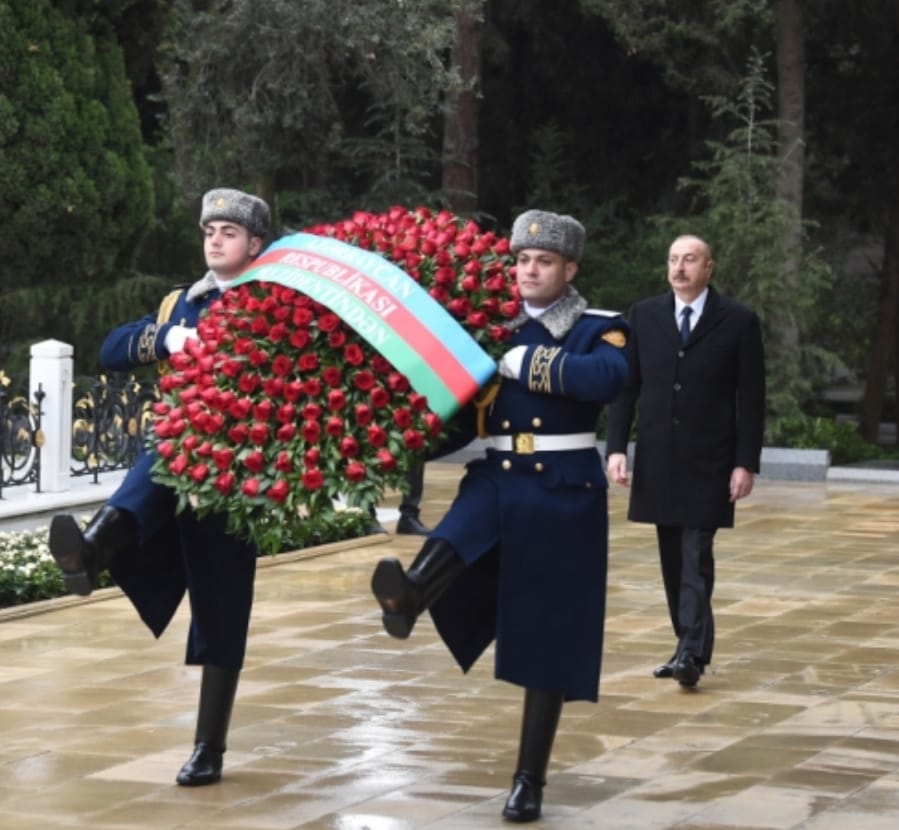 President of the Republic of Azerbaijan Ilham Aliyev and First Lady Mehriban Aliyeva, Prime Minister Ali Asadov, Speaker of the Milli Majlis Sahiba Gafarova, other state, and government officials, military personnel, employees of law enforcement agencies, representatives of the diplomatic corps visited the Alley of Honor and laid flowers in front of the monument of National Leader Heydar Aliyev, expressing their deep respect to his fond memory.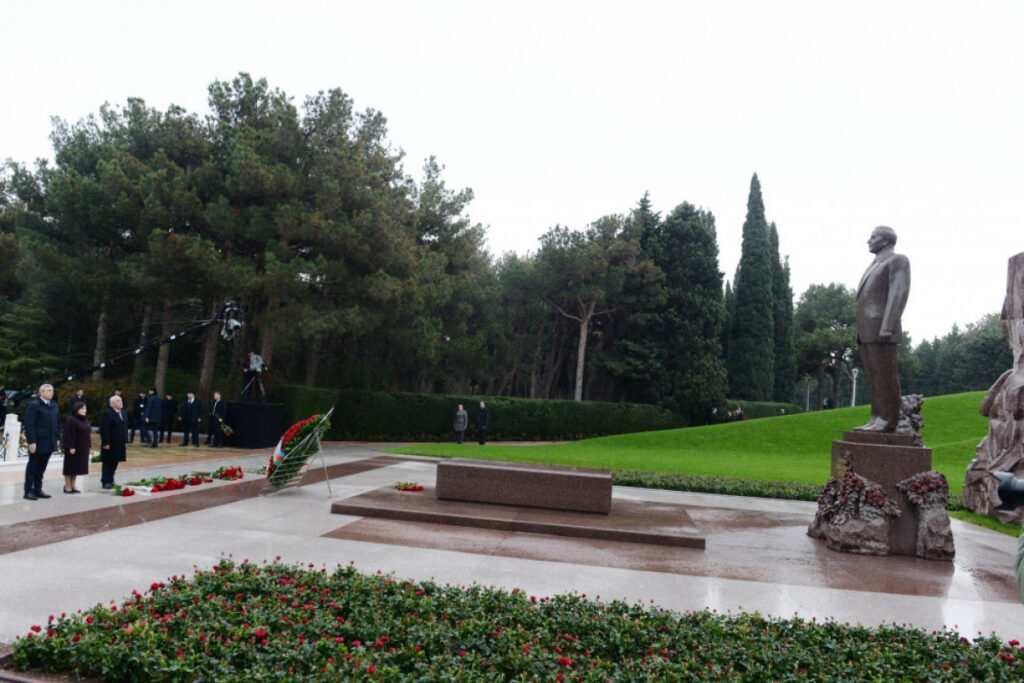 35 years of the history of Azerbaijan beginning from the late 1960s and proceeding in the 21st century is connected to the name of great leader Heydar Aliyev.
Heydar Aliyev was a very powerful leader and politician who created the modern history of Azerbaijan, becoming a true legend of his time. The history remembers him as a unique leader, a powerful Head of State, a selfless man, providing Azerbaijani nation hope and optimism in the era of despair and distrust.
Heydar Aliyev came to state power on July 14, 1969 as the first secretary of the Communist Party of Azerbaijan under the USSR (the Union of the Soviet Socialist Republics).
When he came to power in Azerbaijan, the republic became the most developed one in the Soviet Union. Heydar Aliyev also particularly focused on the development of agriculture, science, education and other fields as well in those years which later proved effective in creating the national and spiritual values of the nation as a united one as well.
He was the third President of Azerbaijan who served from October 1993 to October 2003. During the years in power, he assumed the responsibility for Azerbaijan, together with the people he overcame the heavy and severe obstacles, and established a strong independent republic that we call modern Azerbaijan today.
Over 10 years of presidency Heydar Aliyev carried out radical reforms in the country, leaving a viable state for the nation, constructed from almost devastated country.
Heydar Aliyev's philosophy of Azerbaijanism, which was created at the time, determined the place of Azerbaijan in the modern world, provided a strong basis for the solidarity of the world Azerbaijanis as an ideological ground to the national statehood.
Heydar Alirza oglu Aliyev passed away on December 12, 2003. The people of Azerbaijan is proud of their great son, who devoted all his life to faithfully serving the people and motherland in the most difficult period of history.