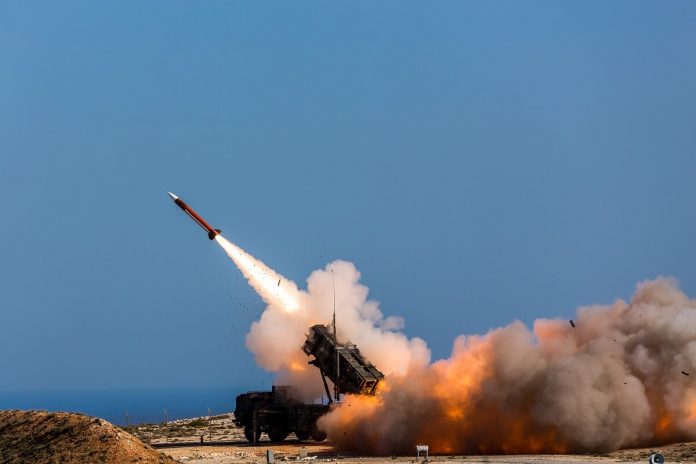 United States has announced to deploy 200 troops as well as Patriot missiles to Saudi Arabia to help Kingdom's defense in the wake of attacks on oil installations.
US Defense Department Thursday announced that the deployment would involve one battery of the surface-to-air missiles, along with four Sentinel radars used for air and missile defense systems.
"Besides, two more Patriot batteries and one THAAD ballistic missile interception system are being readied in case a decision is made to also supply them to the Saudis", Pentagon spokesman Jonathan Hoffman said.
"This deployment will augment the Kingdom's air and missile defense of critical military and civilian infrastructure," Arab News quoted him as saying.
"While no decision has been made to deploy these additional forces, they will maintain a heightened state of readiness," Hoffman said.
"It is important to note these steps are a demonstration of our commitment to regional partners, and the security and stability in the Middle East", he added.
Earlier on Wednesday, Saudi Arabia's crown prince Mohammed bin Salman received a phone call from the US defence chief Mark Esper about ongoing arrangements to deploy American forces to the kingdom.
According to Saudi Press Agency Crown Prince told Mark Esper that recent attacks on Aramco oil facilities were a dangerous escalation for the whole world that requires a firm stand to preserve international peace and security.
"United States will do everything necessary to help the kingdom to defend itself", SPA quoted US defence chief.
Meanwhile Iranian President Hassan Rouhani has challenged countries who accused Iran of carrying out attack on a Saudi Arabian oil facility to provide evidence.
"Those who make the allegations must provide the needed proof. What is your evidence?" he told reporters in New York.