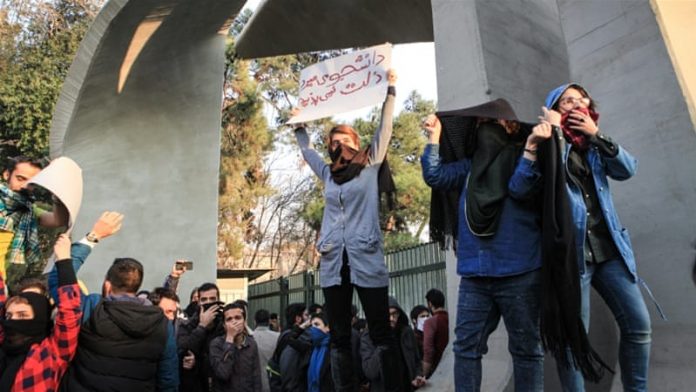 Iran has restricted access to the Instagram and Telegram social media apps as a security measure during rare anti-government protests, Aljazeera quoted Iranian state TV.
Irib News quoted anonymous sources as saying on Sunday that social media in the country would be temporarily limited, as the government warned protesters they would pay a price if days of unrest continued.
"With a decision by the Supreme National Security Council, activities of Telegram and Instagram are temporarily limited," the Irib News report said, without elaborating.
Users said on Sunday that they could no longer access the popular application via cellphone networks, though it was still available via Wifi and home internet connections.
Earlier on Sunday, Mehr, the semi-official Iranian news agency, reported that at least two protesters died on Saturday night in Dorud, a city in western Iran.
Habibollah Khojastepour, security deputy of the governor of Lorestan province, said the presence of "agitators" prevented a peaceful end to the protest, according to Mehr.