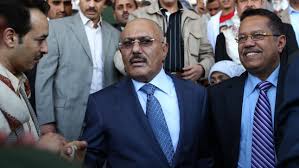 Yemen's ousted leader Ali Abdullah Saleh has been killed by Houthi rebels near the capital, Sanaa, a development expected to have major implications for the war in the Arab world's poorest country.
The death was first announced on Monday by the Sanaa-based interior ministry, controlled by Saleh's allies-turned-foes, the Houthi rebel group.Footage circulating on social media appeared to display a body resembling Saleh, with one video showing how armed militia members used a blanket to move the corpse into the back of a pick-up truck.
There were earlier reports that the Houthi rebels blew up one of Saleh's houses, after storming the property.
Houthi sources said Saleh was killed by the rebels in a rocket-propelled grenade and shooting attack on his car at a checkpoint outside Sanaa.
Yasser al-Awadi, the GPC's assistant secretary-general, was also killed.
In a statement read out on a Houthi TV network, the interior ministry announced the "killing" of "Saleh and his supporters".
"This is after he and his men blockaded the roads and killed civilians in a clear collaboration with the enemy countries of the coalition," the statement said.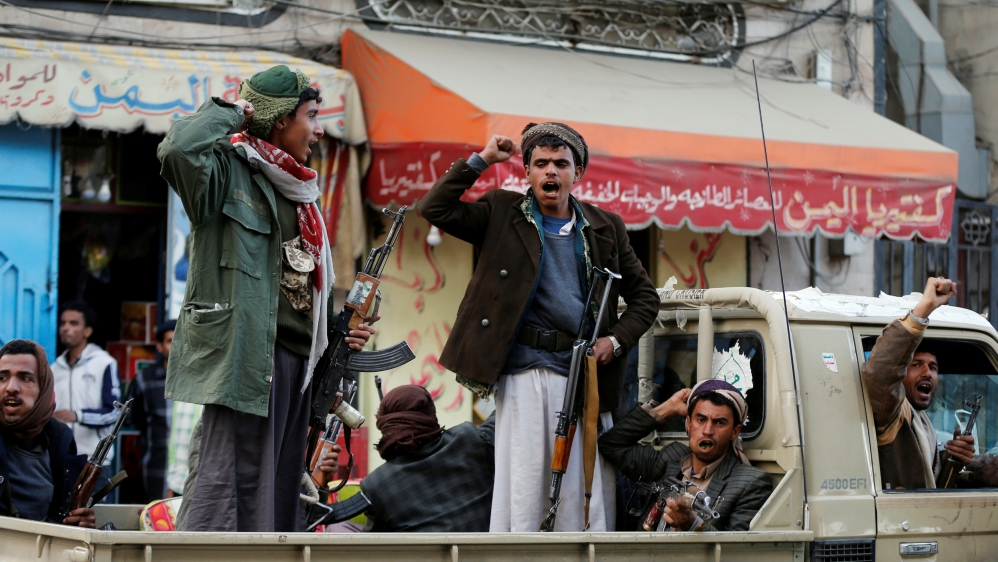 The ministry also said its forces had "taken over all the positions and strongholds of the treacherous militia in the capital, Sanaa, and the surrounding areas, as well as other provinces in order to impose security".
Sources close to Saleh told Al Jazeera that the head of the former president's security detail, Hussein al-Hamidi, was among those killed, but did not provide further details.
Saleh's loyalists have lost ground on the sixth day of heavy urban warfare with the Houthis during which the death toll has jumped to at least 125 with 238 wounded, according to the International Committee of the Red Cross.
Jamie McGoldrick, UN humanitarian coordinator in Yemen, said in a statement that the streets of Sanaa had become "battlegrounds" and that aid workers "remain in lockdown."
McGoldrick warned the warring parties that any deliberate attacks on civilians and against civilian and medical infrastructure are "clear violations of international humanitarian law and may constitute war crimes."
Sanaa residents reported intense fighting overnight and into the morning with families cowering in their homes as explosions rocked the city. Coalition air strikes hammered Houthi positions in an apparent bid to shore up Saleh's forces, witnesses said.