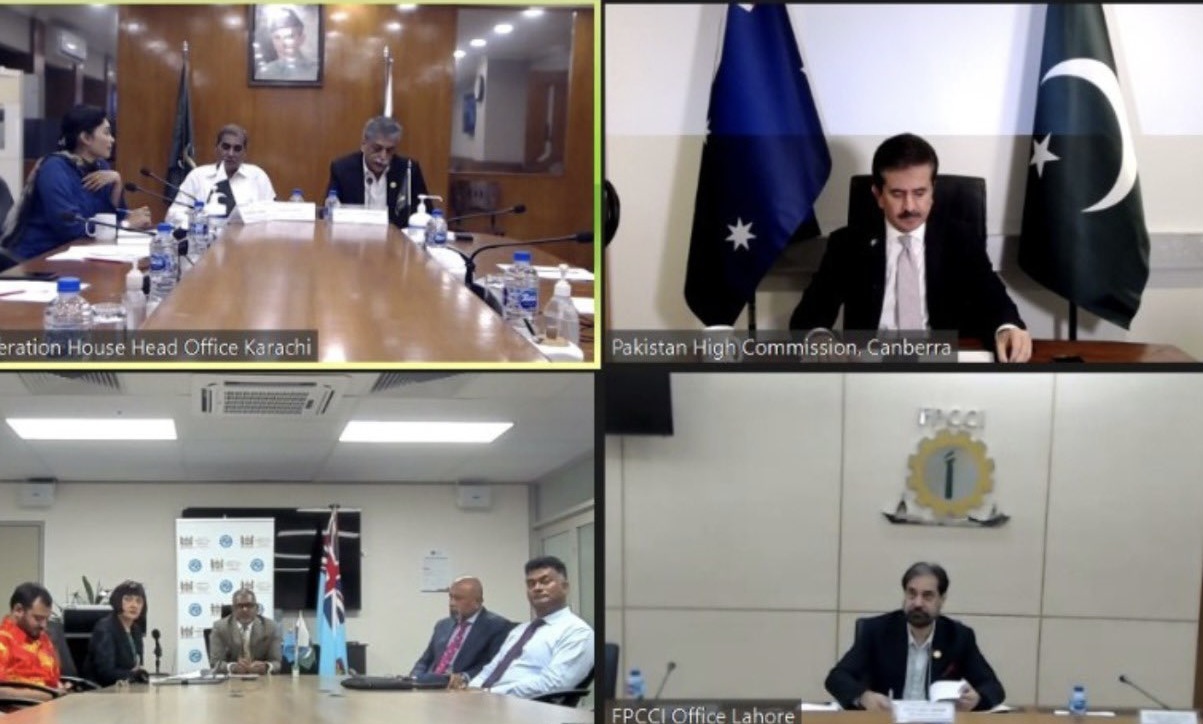 Pakistan and Fiji have signed a Memorandum of Understanding (MOU) to establish Pakistan-Fiji Business Council (PFBC).
In a ceremony organized virtually by the High Commission for Pakistan, Canberra the Federation of Pakistan Chambers of Commerce and Industry (FPCCI) and the Fiji Chamber of Commerce and Industry (FCCI) signed the MOU.
This is the first time in history that an agreement is signed between Pakistan and Fiji to promote bilateral trade. As a special gesture of friendship, Fiji's Minister for Commerce, Trade, Tourism and Transport, Mr. Faiyaz Siddiq Koya also attended the ceremony.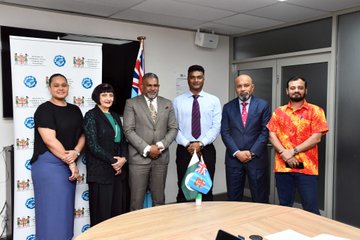 President FPCCI Irfan Iqbal Sheikh stated that Pakistan greatly valued the addition of Fiji to the list of its economic partners and wanted to enhance bilateral trade between the two countries.
President FCCI Dr. Nur Bano Ali stated that she was delighted to be a part of the historical moment of signing of first ever agreement between Pakistan and Fiji. She expressed her desire to cooperate closely with the FPCCI and explore the opportunities of expanding economic cooperation between the two countries.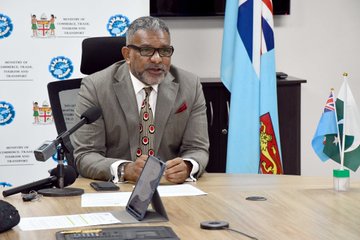 Fiji's Minister for Commerce and Trade Faiyaz Siddiq Koya described the establishment of PFBC as an important development in bilateral relations between the two countries, particularly in the areas of Commerce and Trade.
He mentioned the huge potential to grow trade between Pakistan and Fiji and the signing of MoU had formally kickstarted the process. He hoped that PFBC would create new business opportunities for both Pakistani and Fijian companies and will form a basis of mutually beneficial economic linkages between the two countries.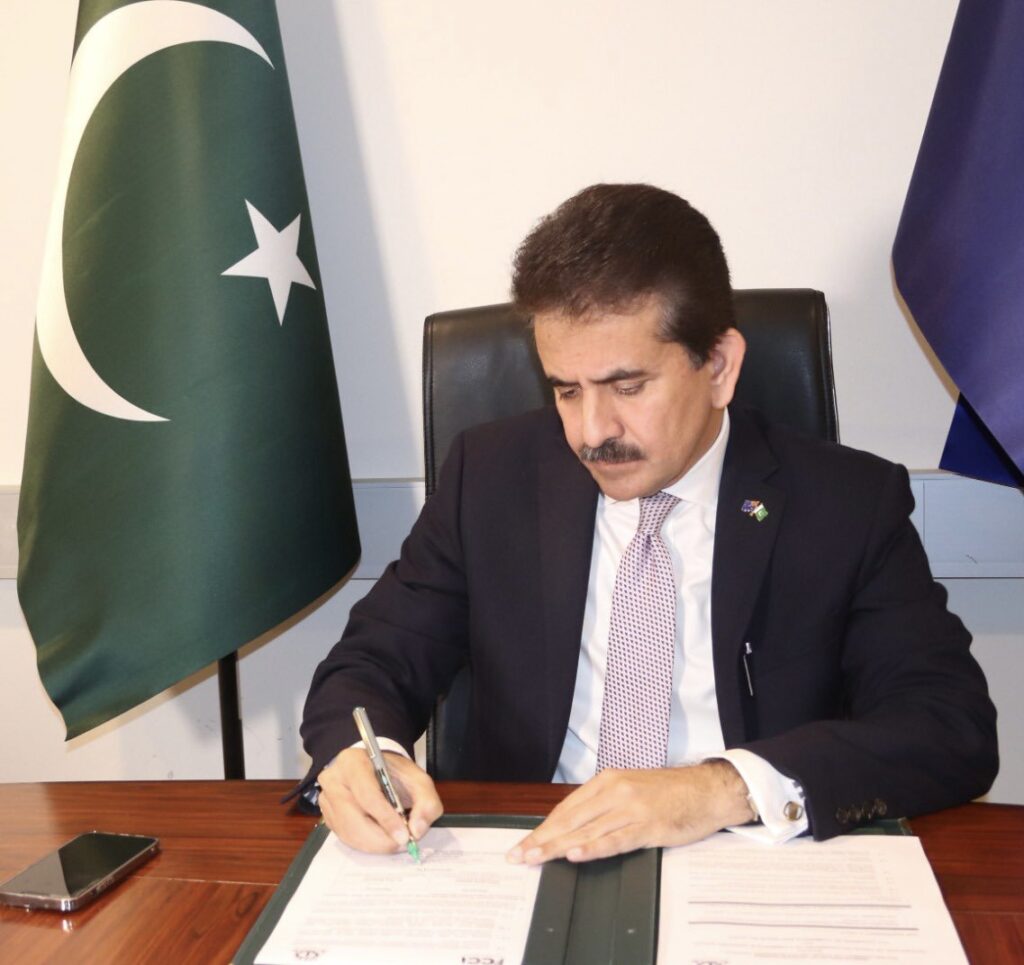 Speaking on the occasion, High Commissioner Zahid Hafeez Chaudhri described the signing of MoU a landmark development and dawn of a new era in the relations between Pakistan and Fiji.
He described the PFBC as the first practical step to establish institutional framework to strengthen economic cooperation.
The High Commissioner also mentioned other initiatives that the High Commission was working on in collaboration with relevant departments in Pakistan and Fiji including establishment of Pakistan-Fiji Bilateral Political Consultations (BPC), Bilateral Trade and Investment Framework Agreement (TIFA), and Development Cooperation Framework Agreement (DCFA).