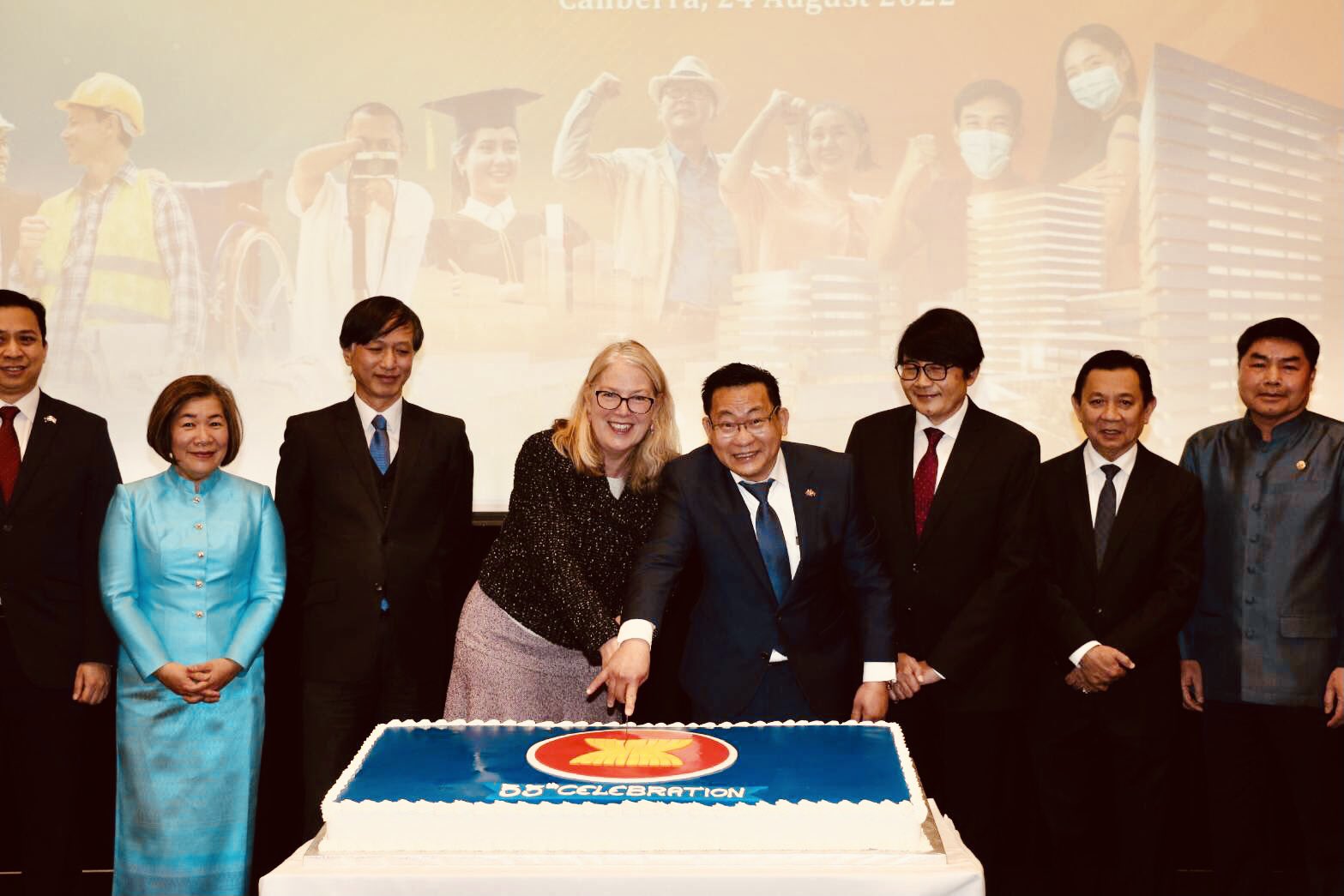 "ASEAN cannot guarantee the absence of wars and conflicts, but at least ASEAN has served as an open platform for constructive dialogue and consultations, which has enormously contributed to upholding peace and stability in the region and the globe".
These are the remarks made by Chann Rotana, Ambassador of the Kingdom of Cambodia and Chair of ASEAN Committee in Canberra at a reception in a local hotel in Canberra on the 55th Anniversary of ASEAN's foundation 24th August.
Secretary of the Department of Foreign Affairs & Trade, Chief of Protocol, Governmental Dignitaries, Dean of Diplomatic Corps, ASEAN Heads of Mission, Ambassadors and High Commissioners, members of civil society, business comunity and media attended the reception.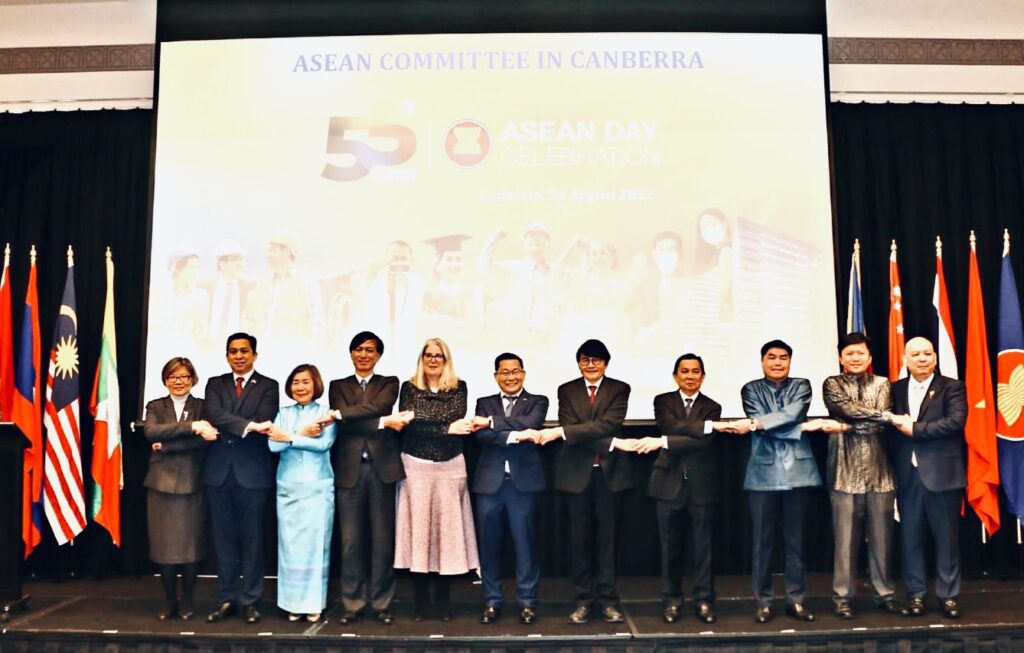 He said ASEAN has made significant progress in the past 55 years, turning from a region of confrontation to a region of peace, security, stability, cooperation, and development and prospered way beyond our expectation with high growth development and a steady improvement of the people well-being.
ASEAN's 55th Anniversary carries the theme "Stronger Together" in line with Cambodia' ASEAN Chairmanship 2022 theme of "ASEAN A.C.T: Addressing Challenges Together".
"Indeed, ASEAN has come a very long way in its history where ASEAN has navigated through tremendous challenges in regional and global political landscapes", he said.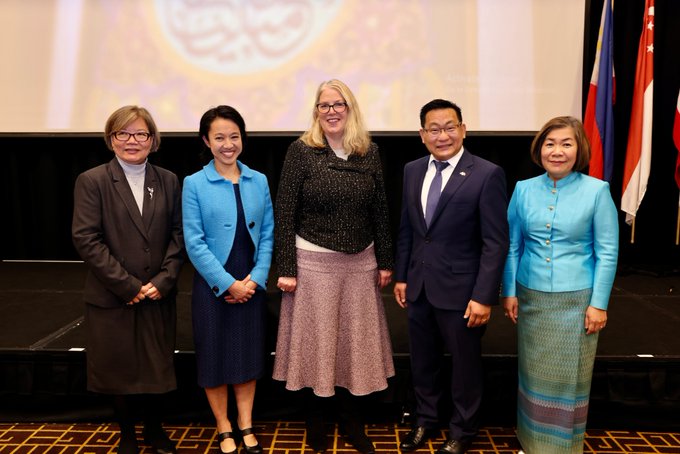 Referring the grave challenges being faced by the region, Ambassador Chann said that ASEAN has worked very diligently to ensure that its centrality and unity are preserved and strengthened particularly in the regional architecture challenges.
"The enormous achievements to date underline the strong commitments and political will of our ASEAN Leaders to preserve peace and stability, and to bring economic prosperity to an ASEAN Community embodied in the spirit of unity and solidarity", he added.
As a most successful regional organizations, ASEAN's role in the multilateral fora is now widely respected and recognized. ASEAN has moved on to deepen and broaden its relationship with external partners in the spirit of mutual interest, mutual respect, mutual trust, and equality.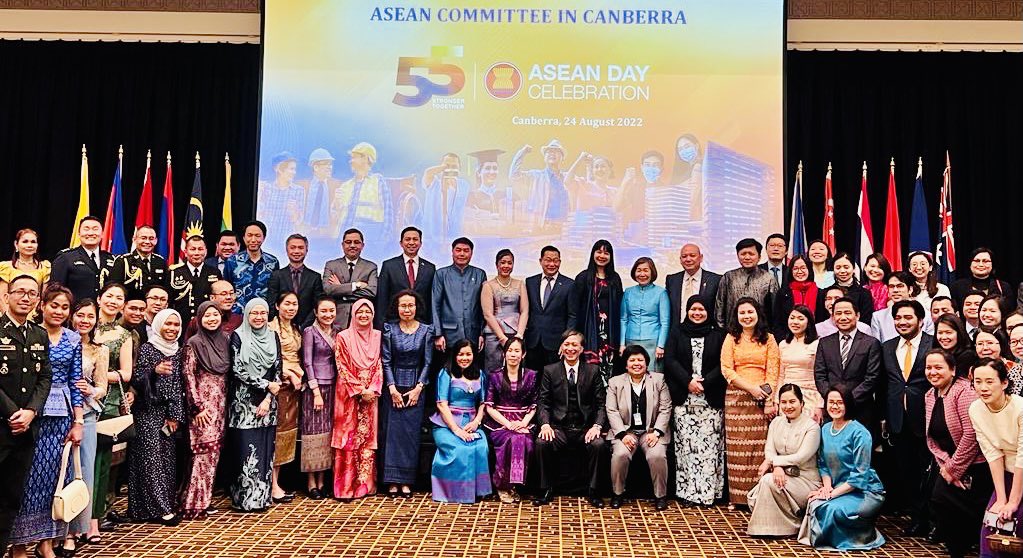 This year also marks the 48th Anniversary of ASEAN-Australia Dialogue Relations, by which Australia became ASEAN's first dialogue partner in 1974.
"With strong commitment from both sides, this partnership has been positively developed to "Comprehensive Strategic Partnership", which marked a new chapter in our dialogue relations and symbolised our shared commitment to further advance our partnership and deepen cooperation to promote regional peace, security, and prosperity", Cambodian Ambassador remarked.