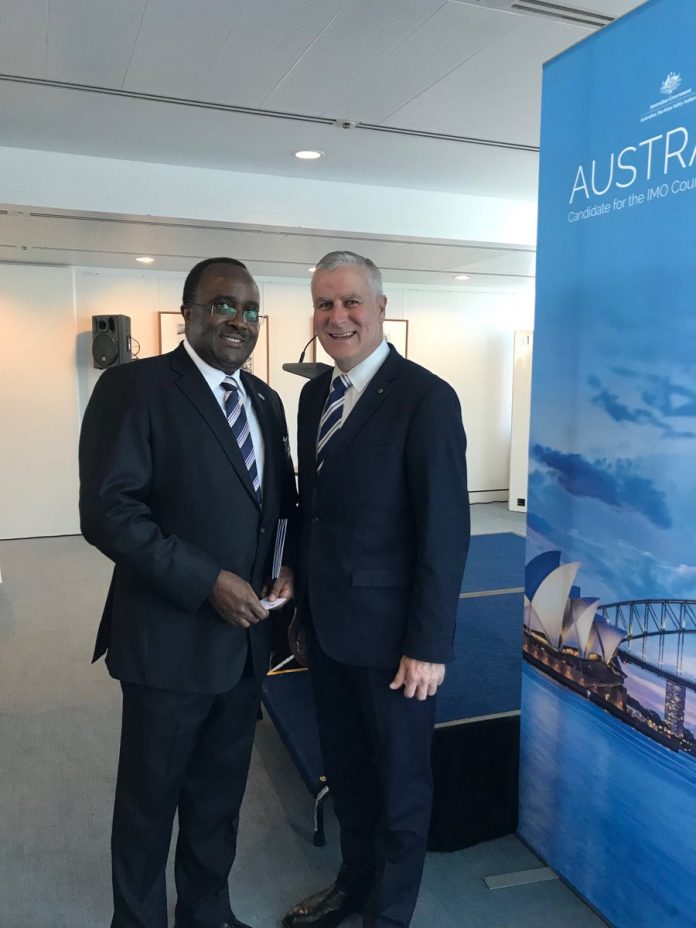 Kenya has invited the Commonwealth of Australia to attend Nairobi Sustainable Blue Oceans Conference, first ever global conference on the sustainable blue economy. In this regard High Commissioner of Kenya Isaiya Kabira met with Australia Deputy Prime Minister and Minister for Infrastructure and Transport Hon Michael McCormark yesterday and sought their support. The Australian Maritime and Safety Authority (AMSA) is a World leader in maritime management.
Kenya will host a High-Level Conference on Sustainable Blue Economy Conference from November 26-28, 2018 in ­­Nairobi.
The Global Sustainable Blue Economy Conference is the first global conference on the sustainable blue economy. Over 4,000 participants from around the world are coming together to learn how to build a blue economy.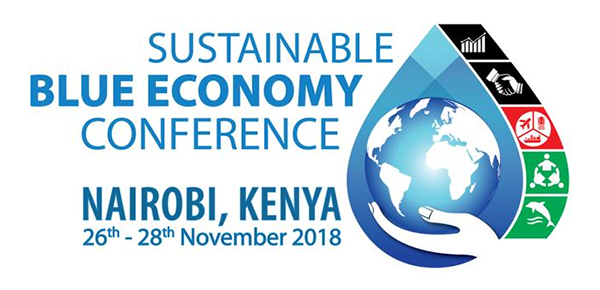 According to the Ministry of Foreign Affairs of Kenya, the theme of the conference is Blue Economy and the 2030 agenda for Sustainable Development, will focus on new technologies and innovation for oceans, seas, lakes and rivers as well as the challenges, potential opportunities, priorities and partnerships
The conference is anchored on the two conceptual pillars of: Sustainability, Climate Change and Controlling Pollution, and Production, Accelerated Economic Growth, Jobs and Poverty Alleviation.
The sub-themes include Transportation and Global Connectivity; Employment, Job Creation and Poverty Eradication; Cities, Tourism Entertainment and Blue Economy; Energy, Mineral Resources and Sustainable Development; Ending Hunger, Securing food supplies, and Promoting good health and dietary practices; management and sustaining of marine life, conservation and sustainable economic activity; climate action, agriculture and pollution free oceans; maritime security and enforcement; people communities and societies: the inclusive blue economy.