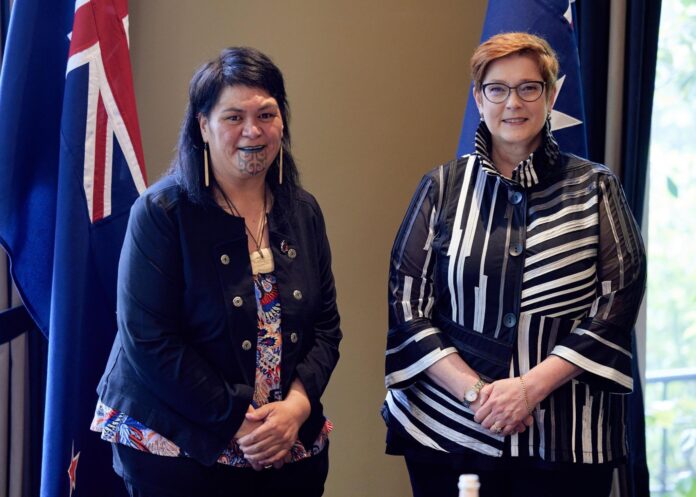 Despite differences over Australia's deportation policy, Australia and New Zealand Friday wowed to work together to preserve the liberal international order and building broad coalitions on issues of common interests to foster a sustainable regional balance.
Australian Minister for Foreign Affairs Marise Payne, and Aotearoa New Zealand Minister of Foreign Affairs, Nanaia Mahuta met in Katoomba in New South Wales' Blue Mountains region on November 12 for the biannual Australia-Aotearoa New Zealand Foreign Minister Consultations.
New Zealand's Foreign Minister Mahuta expressed her continued "discomfort" over Australia's deportation policy directly with Foreign Minister Marise Payne during the meeting.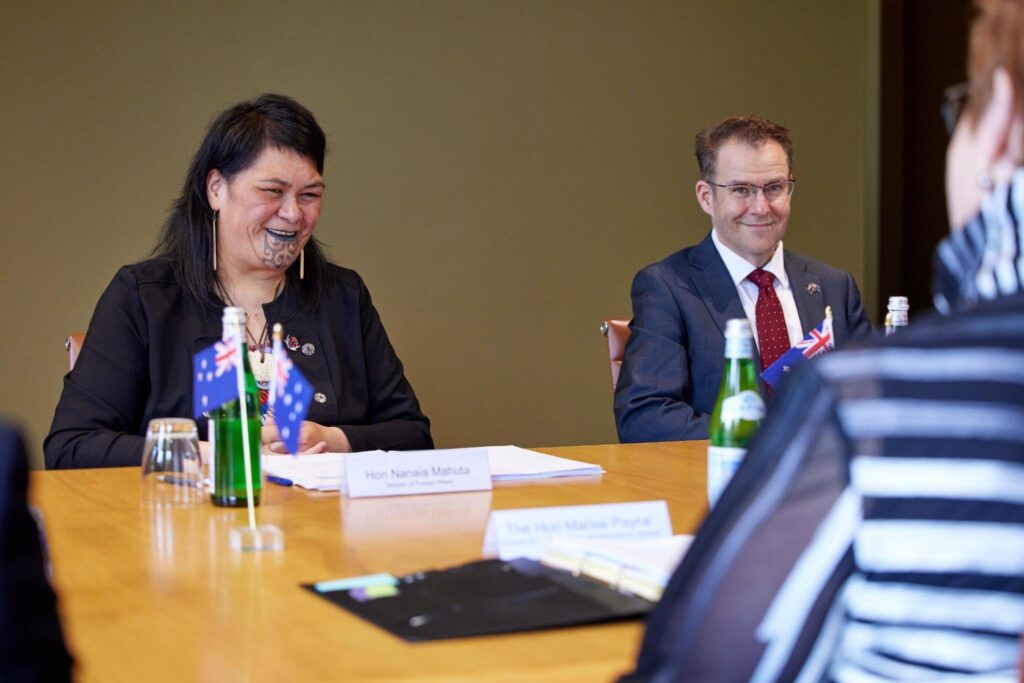 The deportation of New Zealanders on the basis of so-called character-based visa cancellations has been a consistent point of tension between the allies.
"I have continued to raise the issue of Australia's deportation policy," Nanaia Mahuta told reporters.
Ms Mahuta said the "level of discomfort this has caused us" had continued to be shared between the nations' leaders as well as at a ministerial and official level.
But Senator Payne said there would be no change to the Australian government's policy despite the concerns raised by New Zealand.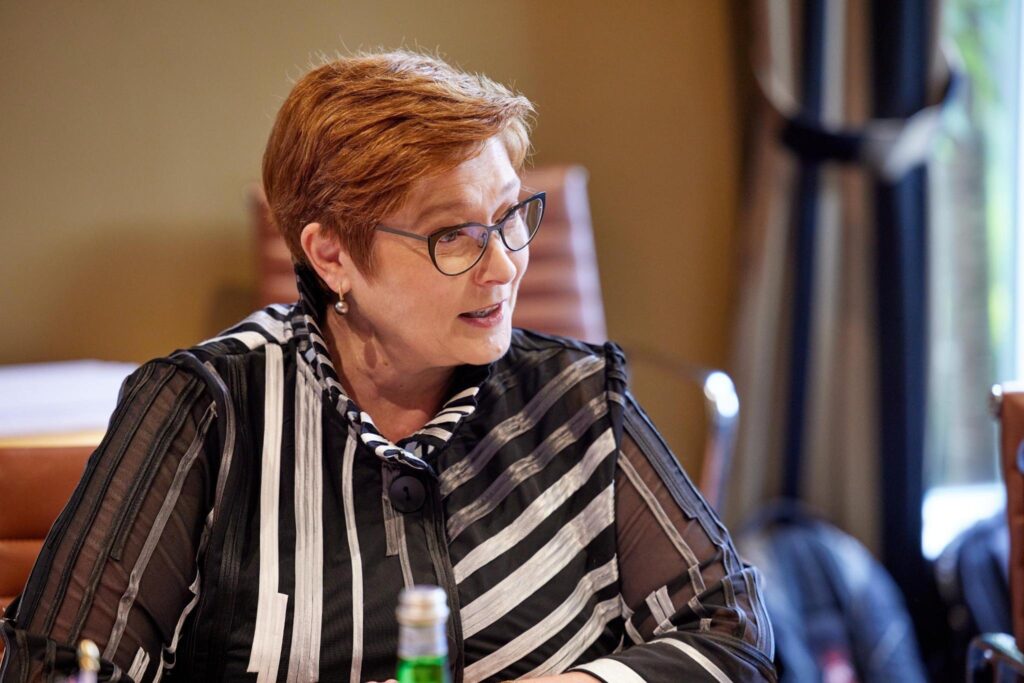 "Our policy has not changed in terms of the approach we take to those non-citizens who commit crimes in our country that applies to the citizens of any country", she told reporters.
Ministers discussed ways to continue to deepen and strengthen cooperation between Australia and Aotearoa New Zealand as we stand together in facing strategic challenges in the Indo-Pacific and on global issues.
"Ministers affirmed their strong support for open, rules-based trade based on market principles", said a joint statement issued after the meeting.
In a veiled reference to China, Ministers emphasised the importance of an open and inclusive Indo‑Pacific region of sovereign, resilient and prosperous states, who can pursue their interests free from coercion, supported by robust regional institutions and our shared support to the Pacific through Australia's Step-up and New Zealand's Partnering for Resilience approach.
They also discussed the importance of regional partnerships to stability, security and prosperity in the Indo-Pacific, and the role of AUKUS in this network.
"The Ministers reaffirmed their longstanding, steadfast commitment to nuclear disarmament and non-proliferation and to their international and regional obligations in this regard", joint statement read.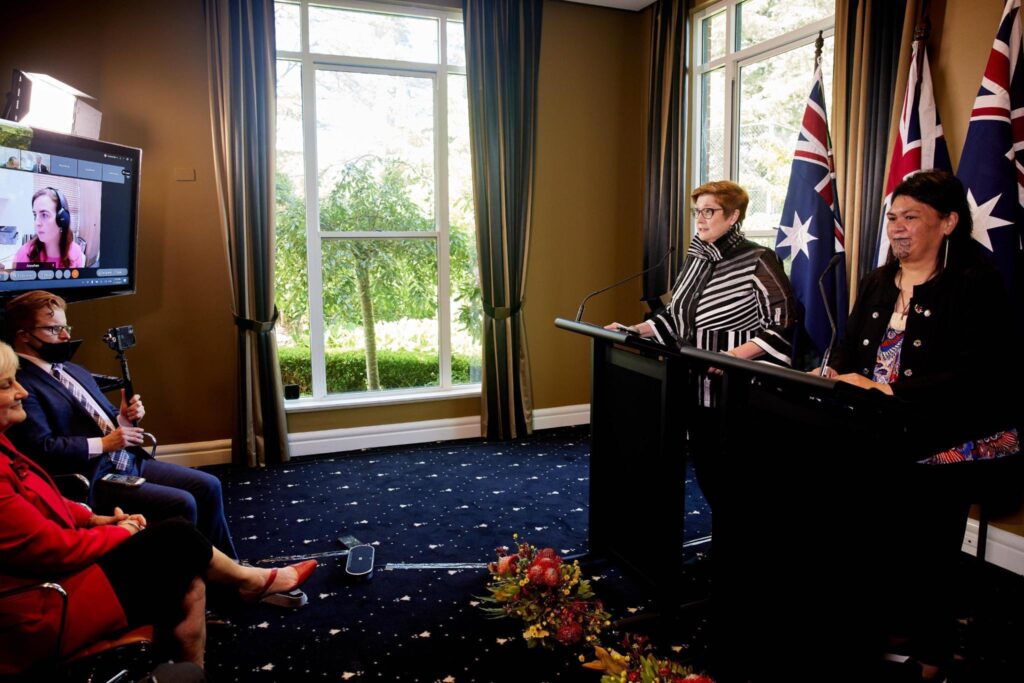 Several regional countries have grave concerns over Australia's commitment for nuclear disarmament after Australia recent decision to acquire nuclear sub-marines from United States and United Kingdom.
Foreign Minister Payne, earlier this week visited four regional partners including Indonesia, Malaysia, Cambodia, and Vietnam to dispel their concerns.
Minister Payne and Minister Mahuta agreed on the importance of continuing to coordinate with other likeminded countries and building broad coalitions on issues reflecting common interests and shared values.
The Ministers agreed the advancement of human rights was a priority.
The Ministers agreed on the need for coordinated regional and global action on climate change, including working with Pacific partners to strengthen climate resilience. The Ministers also agreed the importance of coordinated action on future pandemic preparedness and strengthened regional health systems.
The ministers also discussed the need for coordinated global action on climate change at their meeting.
Ms Mahuta directly spoke to concerns over its impact on neighbours in the Pacific region.