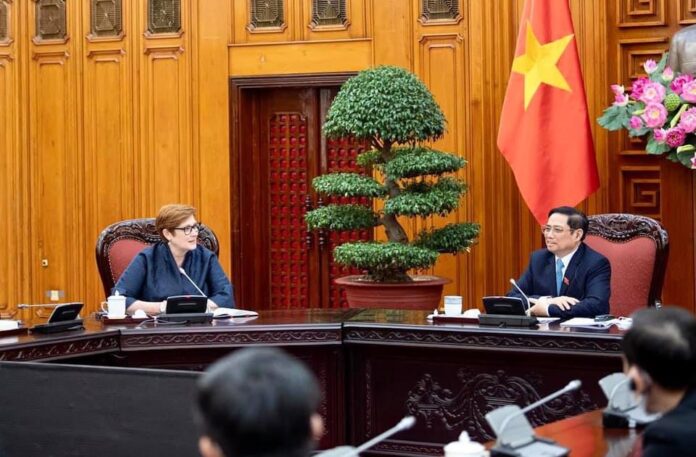 Australia and Vietnam Wednesday reviewed their strategic ties with a commitment to build shared regional interests on defence, law and justice, intelligence and security cooperation to contribute to the peace, stability and development of the region.
The issues were discussed during foreign minister Marise Payne meeting with Vietnam's Prime Minister Pham Minh Chinh in Hanoi.
Foreign Minister Payne is visiting regional partners including Malaysia, Cambodia, Vietnam and Indonesia to allay their concerns on Australian decision for acquiring nuclear sub-marines from United States and United Kingdom.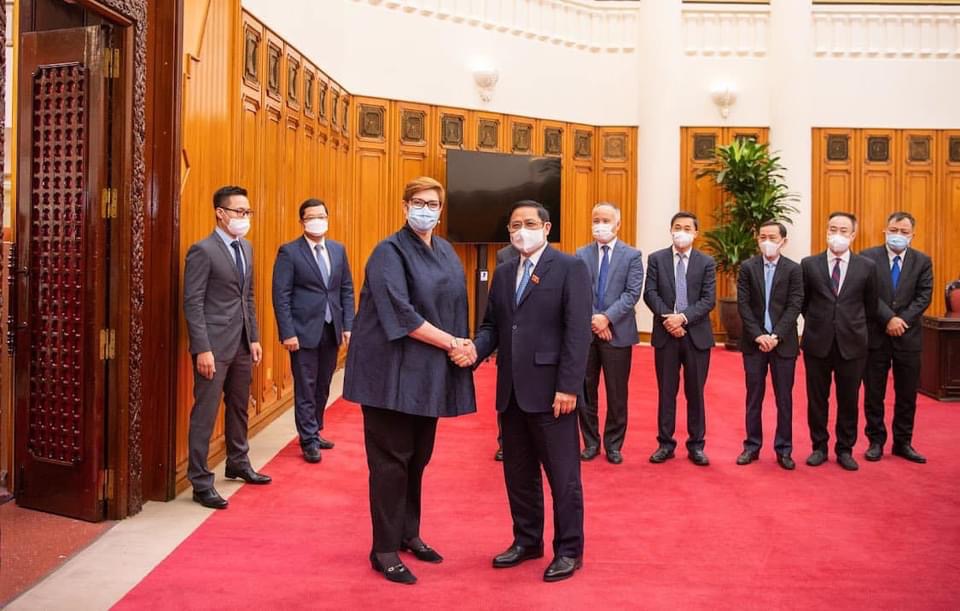 "We discussed the deep cooperation between our two countries across all three pillars of the Australia-Vietnam Strategic Partnership: economic engagement; strategic, defence and security cooperation; and knowledge and innovation partnerships", Payne said after meeting.

Both sides discussed their experiences of the COVID-19 pandemic and mutual ambition for the region to recover quickly and stronger.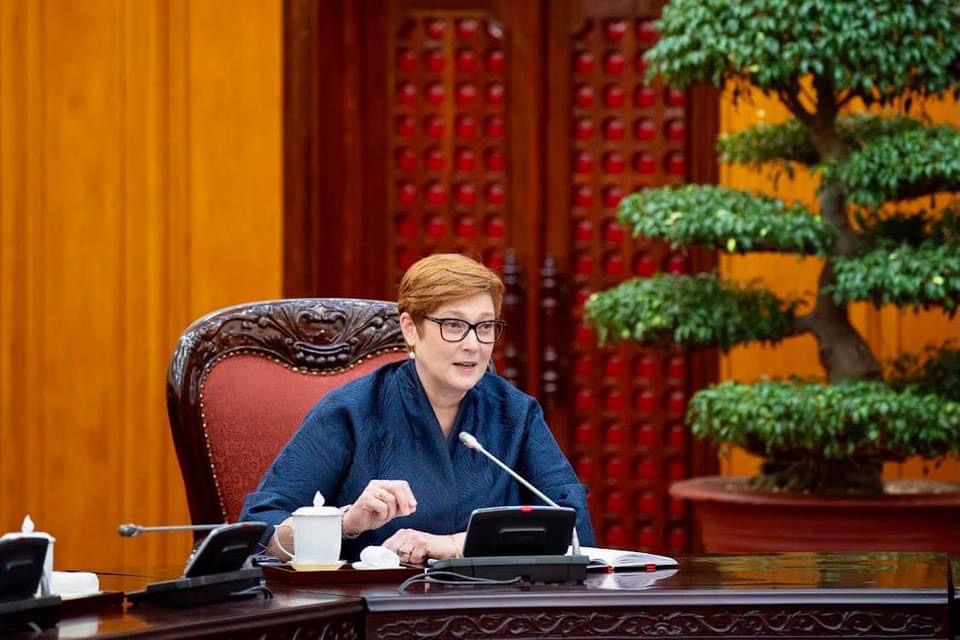 "Recognising that vaccinations against COVID-19 provide the pathway out of the pandemic, we discussed Australia's partnership with Vietnam on their vaccine rollout", she said.

Australia is sharing 7.8 million COVID-19 vaccine doses and assisting with the delivery of vaccines across Vietnam. We are also providing support to upgrade Vietnam's cold chain storage equipment and training for health care workers.

Ms Payne and Vietnam Prime Minister also welcomed the finalisation of the Australia-Vietnam Enhanced Economic Engagement Strategy and the signing of the Vietnam-Australia Joint Statement on Commitment to Practical Climate Action, which Prime Minister Chinh and Prime Minister Morrison, recently concluded at COP26 in Glasgow.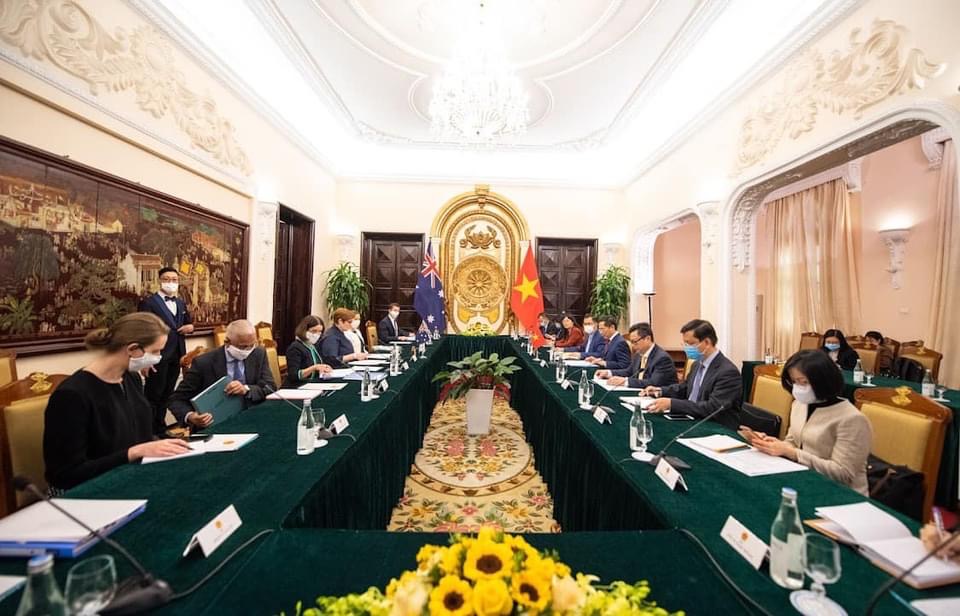 Earlier, third Australia-Vietnam Foreign Ministers' Meeting was held in Hanoi. Foreign Minister Payne and Vietnamese Foreign Minister Bui Thanh Son jointly chaired the meeting.
We discussed Australia and Vietnam's growing economic engagement and recently finalized Australia-Vietnam Enhanced Economic Engagement Strategy which provides a blueprint for enhancing the Australia-Vietnam economic relationship – doubling our two-way investment and becoming top ten trade partners.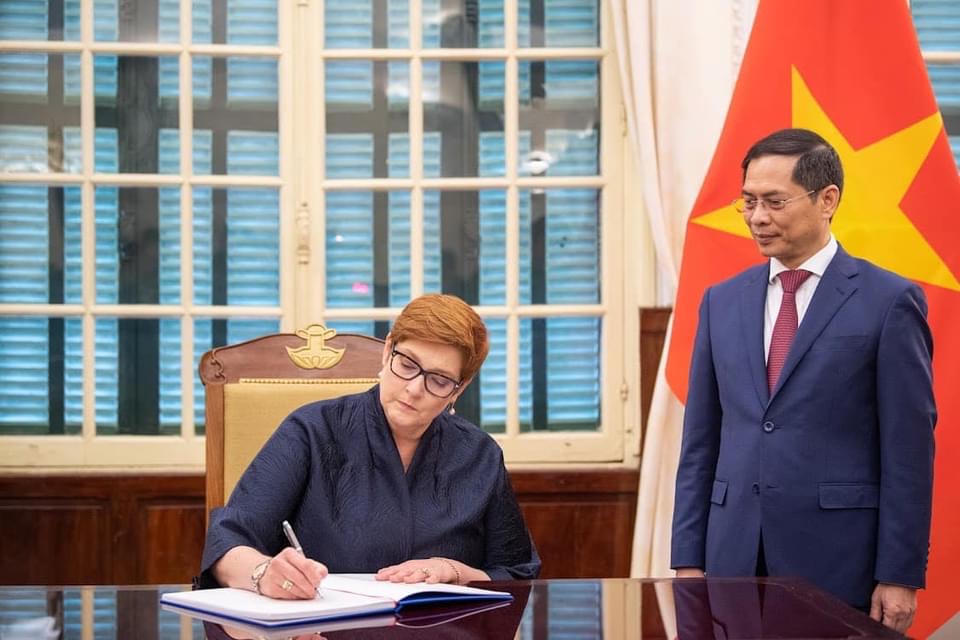 They also welcomed the agreement to establish a Comprehensive Strategic Partnership with ASEAN, and Australia's announcement of an additional $154 million investment into our cooperation with ASEAN.
 
Ms Payne also met with General To Lam, Vietnam's Minister of Public Security and discussed close cooperation on common issues of security and law enforcement concern.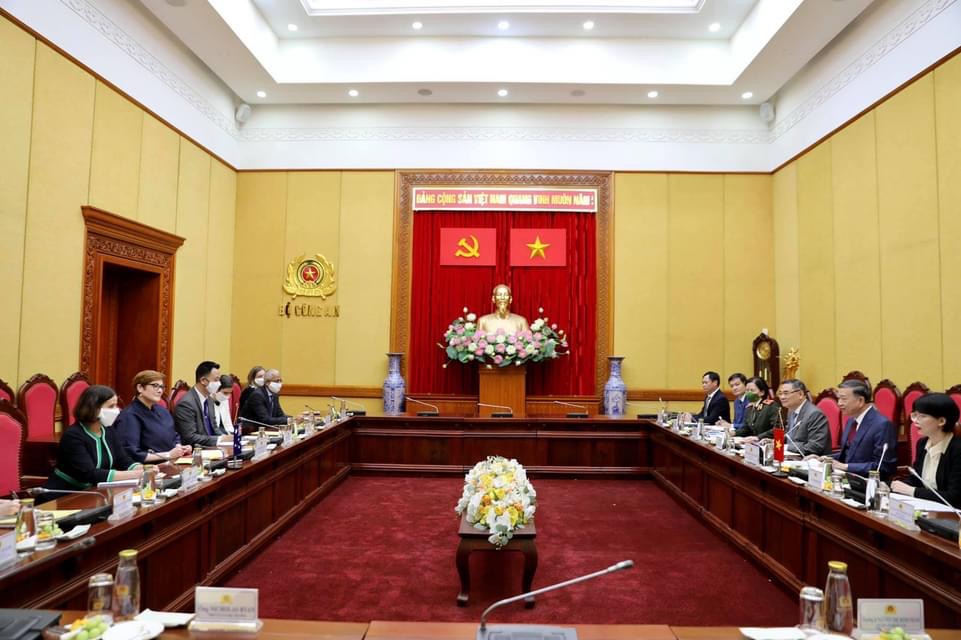 "As Strategic Partners, we are working closely to overcome shared regional challenges and our cooperation continues to strengthen, despite the disruptions caused by the pandemic", she said after meeting adding both countries remain committed to working together to secure the safety and prosperity of our people, our countries and the broader region.